Meatless Burger IPO Nets Investor-Advocate 1,570% Gains
---
Story highlights:
Global meatless foods market: $4.2 million.
Projected growth: $5.8 billion by 2022.
Investment potential: See triple-digit gains in a year with this IPO stock recommendation.
---
Greg Bohlen might be Beyond Meat's biggest fan.
The Chapel Hill, North Carolina-based investor says he has backed the company for years because the meatless burger-maker is "a great company" with a socially conscious global outlook.
That strategy paid off May 1, when Beyond Meat went public. Its stock price rose 163% on the first day, making it the best initial public offering (IPO) of the year.
Bohlen told me his holdings in the California plant-based protein company have only gone up since.
On May 15, the stock was up to $88 per share — 3.5 times its IPO price of $25. That makes Bohlen's 797,224 shares valued at $70.15 million, Securities and Exchange Commission (SEC) filings show.
"It's been great for us," said Bohlen, co-founder of Union Grove Venture Partners, in a telephone interview. "I think it's a great company, and I'm glad to be a part of it."
One reason: He likes Beyond Meat's global outlook — developing a product that can help feed the world cheaply, easily and more efficiently than cattle farms.
"If we're ever going to have a hunger-free world, Beyond Meat can solve that," he said.
Bohlen's experience reflects one of the great appeals of investing in an IPO: You can put your money into a company or a cause you believe in.
Capitalize on IPOs That Pay off Financially and Personally
I buy new music from independent record stores. And I prefer to patronize mom-and-pop booksellers, farmers' markets and craft beer shops over big-box retailers.
I know I can pay less for CDs, books, food and beverages at chain stores or online. But I like the idea of supporting businesses where I have a personal connection or stake.
And that's precisely what you can do when buying into a company that goes public.
Venture capitalists and big-money investors may have the bucks to put into a startup that does something they like from a health, environmental or greater-good perspective.
For the rest of us, IPOs offer the same opportunity to put our money into those things that allow us to do well financially while also doing good.
Beyond Meat, for instance, offers plant-based alternatives for vegans, vegetarians and others looking for healthy meatless protein sources. But the company also appeals to those who don't eat meat due to environmental, animal welfare or other concerns.
Bohlen told me that's what drew him to the company. Beyond Meat has pioneered a more efficient way to produce protein from plants than livestock.
He should know: He grew up on a cattle and poultry farm.
He noted protein conversion for cows has about a 13% efficiency, but Beyond Meat's is 90%.
"I'm not a vegetarian; I'm an avowed meat eater," he said. "I've raised livestock for slaughter. And while I'm not opposed to that, the efficiency that Beyond Meat brings is stunning."
His experience is a great example of how you can play your interests or pet causes to your advantage. Just take a look at these numbers:
Beyond Meat opened to trade at $46 per share, nearly double its $25 IPO price.
SEC filings show Bohlen's 797,224 shares — for which he paid $4.2 million — are now worth $70.15 million.
But Bohlen told me he actually holds a total of nearly 1.6 million shares, worth $144 million, purchased for about $8 million — some dating back six years, when the company was private (and before SEC filings began in 2019).
Beyond Meat's success is likely to continue paying off for Bohlen and other investors as the demand for meatless alternatives grows.
About 40 million Americans are vegans or vegetarians, and millions more are cutting back on meat.
A recent Johns Hopkins survey found 64% are buying less meat, 42% are having more meatless meals and 32% are choosing to have meatless days.
And globally, the meat-substitutes market will hit $5.8 billion by 2022 — a 57% rise since 2016 and up from $4.2 million last year, Grand View Research reports.
So the meatless trend is something investors like Bohlen can really sink their teeth into.
2 Ways to Profit From IPO Opportunities
One obvious way to turn your passion into profits is to invest in IPOs you support — health food, biotech, alternative energy, robotics, artificial intelligence, genetics, web-based operations or other health care.
Now, to be clear, I'm not recommending you buy Beyond Meat's stock at this juncture.
But one way you can capitalize on this year's white-hot IPO market is by adding an exchange-traded fund (ETF) to your portfolio that groups them together.
The Renaissance IPO ETF (NYSE: IPO) is a great play on IPOs that the Bold Profits team has identified.
It's a basket of companies that recently went public and are listed on a U.S. exchange. The ETF holds assets of more than $30 million, and is up more than 30% year to date.
If that growth trend continues, you could be looking at triple-digit gains by next year.
Until next week…
To your health and wealth,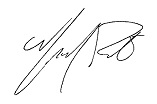 Nick Tate
Senior Editorial Manager, Banyan Hill Publishing