A Massive Housing Shortage Is Coming
"I got the house!" wrote my friend "K."
She was pumped because she had been on the hunt for a house for six months.
She "lost" two houses to higher bids.
Nationwide, you're seeing this every day, where people who want to buy a house can't find one.
Then, when they do find a house, they are outbid by people who are willing to pay more.
There simply aren't enough houses on the market.
Paul Mampilly's Profits Unlimited Hits 60,000 Subscribers
Now, there's a good reason why this is happening. It's something that I've been telling you about since February 2016. And today, I'll show you one way you can benefit from this housing surge.
The Largest Generation in American History
The reason why most housing markets in the United States are facing a short supply is because of the surge in demand coming from the millennial generation.
The oldest members of this generation are now 34 years old, which has traditionally been around the time when Americans settle down, buy houses, start families and see the fastest rise in their incomes.
Last year, I showed you a chart that told the story: Housing inventories were near all-time lows. Here's the same chart updated with the latest data:
While there's some small improvement compared to last year, in truth there's no change. And according to the National Association of Realtors, which began tracking housing numbers 18 years ago, we're at an all-time low.
However you want to spin it, we have too few houses compared to the number of people who want to buy them. As we get wave after wave of millennials getting to the age of 34 in the years ahead, we're facing a massive housing shortage.
Right now, housing starts are at just 75% of their historical average. In other words, we're completely and utterly unprepared for what is going on. I believe we're going to need a homebuilding boom to offset the coming housing shortage.
This is why I made this topic the second thing I wrote to you about in our free e-letter in February 2016. If you had listened to me and bought the exchange-traded fund (ETF) that I mentioned then, the iShares U.S. Home Construction ETF (NYSE Arca: ITB), you'd be up an astonishing 37% versus just 22% for the S&P 500.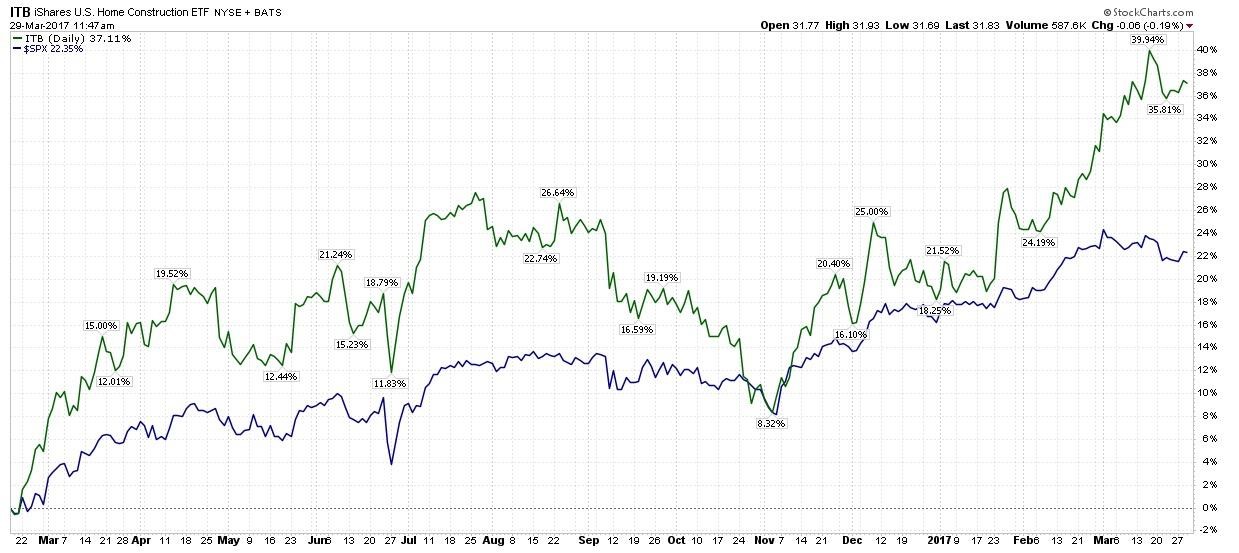 Now, despite these incredible gains, I believe the biggest gains from the millennial housing boom are still ahead.
It's also not too late to get in on an incredible opportunity in the housing sector that I just told the subscribers of Profits Unlimited about. I believe this stock could rise by as much as 300% as waves of the millennial generation come to buy houses.
Obviously, to be fair to my paid readers, I can't give the name of the company away to you here. However, to get access to this opportunity, the housing ETF that I've been telling you about will give you broad exposure to the housing sector, and it's not too late to get in.
Regards,


Paul Mampilly
Editor, Profits Unlimited