Job Growth Celebrates 100 Straight Months of Gains
In this week's Market Talk, Ian Dyer and I discuss:
January's impressive employment reports.
The latest economic numbers from the Institute for Supply Management.
How the Federal Reserve's attitude is changing.
November's new home sales report.
Upcoming earnings reports for disruptive companies.
Market Talk
February 4, 2019
Amber Lancaster: Welcome to this week's Market Talk. I'm Amber Lancaster, joined today by Ian Dyer. Paul Mampilly is away on assignment.
Each week we look forward to sharing our viewpoints with you and giving you insight into what's on our radar. Today's outlook is for the week of February 4, 2019. I'll begin by sharing with you what I'm watching and then we'll hear from Ian.
The jobs report released this past Friday crushed estimates. Economists were expecting a non-farm payroll print of 165,000, but non-farm payrolls clocked in at a tremendous 304,000. The January release is the one-hundredth straight month of job creation — the longest positive run on record. This report continues to show strength in the U.S. employment sector.
Also beating economists' estimates were the January Institute of Supply Management (ISM) manufacturing report. The index rose 56.6, surpassing the survey of 54. It saw strong uptick in demand and a waning in prices paid. This proves that profit margins and production are holding steady so far for the U.S. economy.
All in all, both jobs and ISM manufacturing reports show that the U.S. economy is in good shape. We should continue to do well in the near future.
For this week we can expect to see the ISM non-manufacturing number on Tuesday around 10 a.m. Eastern Standard Time. Economists are expecting a print of 57 for this index.
On Wednesday, February 6, we will have a read for mortgage applications. On Thursday, February 7, initial jobless claim numbers will be released for the period ending February 2. The survey is expected to have 223,000 jobless claims versus 253,000 in the prior reading.
Per Bloomberg News, at an event over the weekend, Minneapolis Fed President Neel Kashkari stated that Fed Chairman Jerome Powell is coming around to the view to wait until wages and inflation rise before raising interest rates again. The Fed's latest pause will help keep a fundamentally healthy economy on track.
He also said, "There are more people out there who want to work. So let's let the economy continue to strengthen and if we see signs, then wages pick up, inflation picks up and we can always tap the brakes." In all, he feels that we shouldn't tap the brakes prematurely.
Lastly, our Disruptification Index continues to do well this year. As of the Friday, February 1 close, it's up nearly 18% versus 7% on the Dow and 8% on the S&P 500. This is a beat of two-to-one year to date.
Over the past week or so we've received questions from listeners wanting more details on what the Disruptification Index is, what are its components and how is it calculated. To start off, I'd like to talk about the word disruptification.
Disruptification is not yet a word found in the dictionary. So until it's added, here's its definition in Paul's own words:
"Disruptification means nearly every field in the business world is in the middle of a massive transformational change. These disruptions are upending the old ways of doing things. In the process of doing that, they're going to wipe out the businesses that depend on 'old' practices.
"That means, if you're an investor open to investing in change, this is a time of great opportunity. For other investors who keep insisting in the old ways, it's a time of incredible peril."
In this index we focus on new-world stocks because some of the tried-and-true stocks have become risky over recent years.
Currently this index consists of more than 100 stocks recommended across four services. The four services are as follows:
The first is Paul's Profits Unlimited monthly newsletter. This newsletter helps investors get access to Paul's revolutionary way of investing acquired over his more than 25-year career in investing in financial markets. It's a system that's accessible to everyone, regardless of how much money you have, your investment acumen or your risk tolerance.
Profits Unlimited helps everyday investors get in on the ground floor in innovative companies that are just about to see explosive growth. These are the types of lucrative companies that most investors don't recognize until it's far too late.
The second service is The $10 Million Portfolio, which is traded by Ian and Paul. This premium-traded service aims to capture gains on securities traded both domestically and internationally. It strives to find the best trades neglected by mainstream investors.
The third, Paul's True Momentum premium trading service, aims to help investors spot stocks that are on the move and that are about to deliver quick and massive growth.
The fourth is Paul's Extreme Fortunes premium trading service. With this service, he does his utmost in identifying trading opportunities in stocks that are rock-solid and primed to rally.
The 100-plus stocks across these four services in the Disruptification Index are equal-weighted, meaning that the same weights are given to each stock. The size of the stock's position multiplied by its current price will equal the stock's value.
Each security in the Disruptification Index has the same value. The smallest companies are given equal weight to the larger companies. As the services issue buy and sell recommendations, those securities are subsequently dropped or added to the index.
This is a living, active index that's updated in real time and monitored daily.
We are so excited to have this custom index, which helps gauge the performances for all our services as a whole. I look forward to helping monitor it and sharing with you how it's performing one week after the next.
That's it for me today. Ian, what are you watching?
Ian Dyer: Hi Amber. Thank you very much for that update.
Some things that I want to dial in on for this week are first, a review of some economic data that came out last week. We saw the highest labor participation rate recorded since September 2013 at about 62.3%. This measures the people who are looking for jobs or who already have jobs.
A reading that's the highest in more than five years is a very good signal for the economy. That's also connected to the jobs report. In fact, the number of new jobs added in the past two months are now about 616,000 compared to the forecast of 343,000. Job numbers have come in almost double what was expected and that's a great sign for the economy.
Another very important piece of data that came out is the new home sales number for November, which was delayed because of the government shutdown. This number was 16.9% growth month-over-month for new home sales. That's the third-highest monthly growth we've seen since September 2014.
With the jobs and home sales, which are two very big parts of the economy, looking very strong, we believe things are fundamentally going to keep getting better in the future.
To say a little bit about earnings, so far about 46% of companies in the S&P 500 have reported earnings and 70% of those companies have reported higher-than-expected profits and 62% have reported higher-than-expected sales. Even though there was a recession priced into the market already when we saw that 20% drop in the fourth quarter of last year, things have gone a lot better than expected and these numbers continue to beat. We believe this is going to keep happening.
This week, we have some really big earnings on the agenda. We have Google, SoftBank and Toyota all reporting this week. They are industry leaders in their respective industries and they also tie into disruptification.
With Google we have Waymo, which is a very big self-driving car company — it's one of the biggest in the world. That really ties into one of the main themes of disruptification, which is autonomous vehicles.
SoftBank is a company that invests a lot of money, a whole $100 billion fund dedicated to startup companies. For example, they are invested in huge companies like Uber that we believe are going to go public this year or next year at the very latest.
With these earnings, we are going to see some very important data come out about disruptification companies and what's going on in the future. As you mentioned and as Paul always says, the new way of doing things is replacing the old world. This week is going to be really important for earnings and very important for disruptive trends across the market.
That's what I'm watching this week.
Amber: Thank you, Ian. Thank you for sharing your insights today.
I want to thank each of our listeners for checking in with us today. We look forward to meeting with you again next week at the same time. Until then, have a wonderful week, everyone. Take care.
January was an incredible month for the U.S. economy.
Nonfarm job growth came in at a whopping 304,000, which was far beyond the expected 170,000.
Despite the partial government shutdown, it was the most job growth we've seen since February 2018.
It's the 100th month in a row we've had positive job growth. That's the longest streak ever!
This shows us that the economy continues to show strength. And that sets investors up to make massive gains in the months ahead.
In today's podcast, we also talk about:
The Bold Profits Disruptification Index is beating the S&P 500 Index by more than 2-to-1. We explain what the index is, and how we calculate its gains.
The business world is going through a transformational change. We discuss how some companies are facing great opportunities … while others face great peril.
If you have a moment, please make sure to send us your thoughts! Send any feedback, comments or suggestions for future content to boldprofits@banyanhill.com.
We'd love to hear your feedback.
Regards,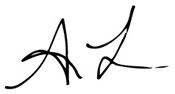 Amber Lancaster
Director of Investment Research, Banyan Hill Publishing