Live Like the Jetsons With Mira Robotics Housekeeping Robot
There was once a space-aged cartoon called The Jetsons.
It was an animated sitcom produced by Hanna-Barbera, an American animation studio, in the 1960s and later syndicated with new episodes in the mid-1980s.
The cartoon features a husband and father named George Jetson; his wife, Jane; his daughter, Judy; and his son, Elroy.
The family lives in the future. The year 2062, to be exact.
They live in the Skypad Apartments in a metropolis called Orbit City.
Most of the tasks in their daily lives are automated by robots. So, they live a life free of daily, mundane chores.
Their extended family includes a dog named Astro and the ever-present and most helpful Rosie.
Rosie is the family household robot.
Her main task is housekeeping. But she also has an engaging personality and is part of the Jetson family.
I recently thought about Rosie.
I was thinking how helpful it would be to have a robot housekeeper … especially to help with laundry.
Partner Robots
While researching an entirely different topic, I stumbled on an article featured in The Japan Times.
The article spotlights a startup called Mira Robotics.
Founded in 2018, Mira Robotics specializes in partner robots. Partner robots are robots that are controlled by humans.
According to the startup's website, its mission is to create robots that provide assisted services.
The plan is for these partner robots to be affordable, on-demand and available anywhere.
One of the specialties of these partner robots is a service called ugo.
Ugo is a service where a robot can be rented by a customer to complete a variety of laundry duties in their home while controlled by the company remotely.
Per The Japan Times: "Trained operators will remotely manipulate [the robots] to do chores so homeowners don't have to worry about having a housekeeper at home."
The monthly cost of renting the ugo housekeeping service robot is projected to be as much as 75% cheaper than hiring a traditional housekeeping service.
Mira Robotics' premise for creating this assisted-service robot is steeped in Japan's aging demographics.
The company states that "by 2035, 1 in 3 Japanese citizens will be elderly."
Therefore, its aim is to offer robotic services that "can improve quality of life as the population in Japan ages."
So, with the invention of the ugo service, a two-armed robot weighing about 160 pounds will one day be available to take over the mundane task of household laundry.
Here's a YouTube video showcasing how the ugo robot works.
The robot can remove clothes from the washer, hang them up to dry and fold them.
It's Starting to Look a Lot Like 2062
This robotic housekeeping service is just the beginning.
Mira Robotics plans to begin beta testing this summer. It will then launch the service in the spring of 2020.
In the future, according to The Japan Times, partner robots will also be able to take on more household responsibilities, such as caring for pets and collecting mail, while the customer is away.
So, it looks like The Jetsons' robotic housekeeping technology is steadily becoming available to us today.
Maybe I can have my very own Rosie in the not-too-distant future.
I'm tracking this trend closely on social media. You can follow my research on Facebook and Twitter.
Until next time,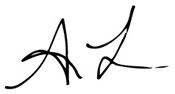 Amber Lancaster
Director of Investment Research, Banyan Hill Publishing