Investor Confidence Has Finally Returned to the Stock Market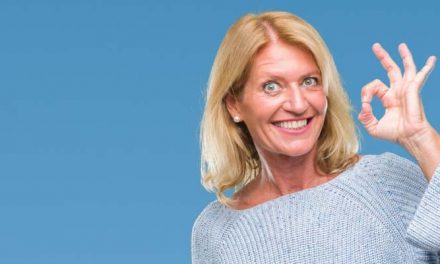 In this week's Market Talk, Amber Lancaster, Ian Dyer and I discuss:
The upcoming Consumer Price Index report.
The four sectors that are growing the most right now.
Some of the big earnings reports coming out this week.
President Donald Trump's new tech initiative.
Market Talk
February 11, 2019
Amber Lancaster: Welcome to this week's Market Talk. I'm Amber Lancaster, joined today by Ian Dyer and Paul Mampilly. As you can see, we're coming to you live, in living color on video, all three of us together.
We're going to get started today. We like to offer our perspectives on the market each week and we look forward to sharing our viewpoints with you. Will be giving you some insights into what's on our radar.
Today's outlook is for the week of February 11, 2019. I'll begin by sharing what I'm watching and then we'll hear from Ian and Paul.
First, on Wednesday morning the January U.S. Consumer Price Index for all urban consumers month-over-month — also known as CPI — will be released. In December, CPI, which is the key calculation for inflation, fell 0.1% on a seasonally adjusted basis as gasoline index declined abruptly. Economists are anticipating a rise of 0.1% for Wednesday's print.
Keeping with the inflation focus, the release of the U.S. producer and import prices on Thursday and Friday will help us gauge if inflation remains tamed. The Producer Price Index (PPI) final demand month-over-month for December was the largest decline in over two years.
The big drop showed inflation was under control. Overall, the decline supported sentiment that the Federal Reserve would hold off raising interest rates in the near term. Thursday's, February 14, release will show if the index continues to support this Federal Reserve position.
Right now, as I review economists' surveys for PPI, it's expected to remain underwater -0.1%. We'll know the final number on Thursday at 8:30 a.m. Eastern Standard Time.
The second index I mentioned, import prices, which reflects the costs of goods imported into the United States, will release its reading on Friday, February 15, at 8:30 a.m. This reading will be for the month of January.
Import prices in December declined 1%, turning negative year-over-year. The decline was largely attributed to lower oil prices. This fall offered another reason for the Federal Reserve to slow down on interest rate hikes. Economists are expected another decline in import prices for the month of January, albeit not as low. The anticipated print is -0.1%.
Turning to earnings news, earning continue to be active this week. We'll have reports from Coca-Cola, Cisco, Pepsi Co, AIG and Deere and Company.
A compromise in congressional talks over the Mexico border wall and security will be realized this week to evade a second partial government shutdown. If no deal is reached by Friday, February 15, nine federal departments and agencies will close.
On the artificial intelligence front, according to the Associated Press, President Trump plans to sign an executive order directing federal agencies to prioritize research and development in the field of artificial intelligence. The plan will be called American AI Initiative.
Per the Associated Press, one of the key parts of the initiative is to call for federal agencies to help workers acquire pertinent skills through fellowships, apprenticeships, training programs and computer science education. Once signed, Congress will need to appropriate money for the plan as they see fit.
Also in AI, it's being report in the UK's Daily Mail that Amazon's Alexa will be used as a virtual medical coach. This medical coach will monitor patients with high blood pressure, depression, asthma and diabetes in their own homes.
This news is based on a brand-new independent report by U.S. cardiologist, geneticist and digital medicine research Dr. Eric Topol of Scripps Research in California. Dr. Topol's report, "Preparing the healthcare workforce to deliver the digital future," which details how smart-device speakers are becoming virtual health tools.
The report predicts that within the next 20 years, virtual medical coaches working through voice recognition speakers in the home will aid in the management of chronic conditions. The Daily Mail quotes that: "These programs will use artificial intelligence and deep learning about someone's illness and normal behavior to preempt hospitalization by spotting when something is wrong. They would connect to a wearable sensor and medical data could detect stress in someone's voice to tell when their condition was deteriorating."
AI and deep learning continue to take a major foothold in our everyday lives. That's what I'm watching in the AI world.
This chart shows our Disruptification Index continues to outpace major indices two-to-one year-to-date. As of Friday's, February 8, close, the index is up 15.5% versus 7.6% on the Dow and 8% on the S&P 500.
That's what I'm watching. Ian, tell us what you're watching this week.
Ian Dyer: That was a very good update — very comprehensive.
I want to get into what we've been seeing in stocks recently. As you mentioned, it's earnings season. We've seen about two-thirds of the S&P 500 companies have already reported. So far, the results have been amazing. About 71% of those companies have reported higher-than-expected profits and 62% of them have reported higher-than-expected sales.
This has really caused a lot of buying in the market. Last week we saw a lot of 52-week highs being made. Specifically, on Tuesday, we saw 131 stocks in the United States markets make new highs.
This was one of the highest days in the past four months. It shows that a lot of people are coming back into the market now. With these great earnings results, we expect that buying to continue.
One of the interesting things that I saw was that the indices that are doing the best so far in 2019 are cyclical industries. We have things like industrials, semiconductors, real estate and oil all doing very well in 2019. They're leading the market. This shows that people are getting over that fear of the recession they had last year.
As you may have noticed, there's been a significant drop in the number of articles and things being talked about on the news saying that there's going to be a recession in 2019. People are gaining their confidence back. They are buying into these cyclical industries and pushing stocks way up.
This is also great for our portfolios because we tend to invest in growth stocks and things that are going to affect the future rather than "stable companies" that have been around for the last 50 to 70 years. Now that people are buying back into these stocks in cyclical and growth industries, we expect it to push up the market over the near term. We expect 2019 to continue being a good year. We don't expect a recession at all this year.
That's all that I have for this week. Paul?
Paul Mampilly: Hey guys. That was a great update. So much going on from so many different perspectives.
To retouch on some of the things that you guys brought up. There was this great fear that the Fed would raise interest rates. If they had raised interest rates, obviously that would have ended up slowing the markets because they are now lifting the cost of capital.
There was also a great fear last year that, with the tax reform that happened and the tariff war, that inflation would shoot higher. That was obviously a fear people were pricing in. Because it was the 10-year anniversary of 2008, there was just fear — period. People were looking back and saying: "What if that happened again?"
This combination turned out to be a little toxic in the last few months of the year. People said it's better to be safe than sorry and they sold. Today we're seeing that there's nothing to any of these fears. The Fed, as it has been for the 10 years since the 2008 crisis, has always been fearful of causing another crisis.
The moment the market starts to simulate an early warning system, the Fed starts to pay attention and say, "Largely there is no real inflation. Is there really a gigantic hurry to lift rates up and destroy what is going on?"
In many ways, 2019 is setting up to be a very good year. In other words, confidence comes back to the markets, the data and information confirms the reasons for this confidence. Our companies continue to do what they do best: Go in and take more market share from the old companies and the old ways of doing things.
This week in my Bold Profits Daily, I'm focusing on an unusual sector which is pot and cannabis and marijuana. It has an unsavory reputation and some people think of it as being illegal. The reality is, people have been working for this sector to be legal and treated on the same level as alcohol or cigarettes which are legal and have, in many ways, more problems than this sector.
In fact, this week you will have seen in your inbox we are actually telling you about a stock in our $10 Million Portfolio service which is under $5 and which we believe could be a huge stock in the pot, marijuana and cannabis sector. Something for you to look out for. I also mention it in my Bold Profits Daily tomorrow.
It's another example of, even something like alcohol and wine and cigarettes, in today's world there isn't a single sector where there isn't something new, some technology, some disruptive factor that you can see that can cause things to change.
Invest in the new and you see huge potential gains and transformation. Invest in the old and, yes, you may get for some short period of time some stability in the stock price and you may even get some dividends. However, you take on permanent risk of the possibility of your stock going to zero.
Like Ian and Amber said, everything is going in the right direction. For sure the last three months of 2018 was tough. That was tough for us. If you belong to one of our services, you know we give you any number of ways to cope with this volatility.
Things are looking really good and I'm incredibly optimistic for the stocks in our services and for what's going on. That what I have. Back to you, Amber.
Amber: Thank you so much Paul. Excellent update as always. Thank you, Ian, for your insights.
Thank you to our listeners for tuning in this week. We look forward to sharing our insights with you again next week. Until then, have a wonderful day. Take care.
Last year, we saw many investors running scared from the markets.
They were afraid the Federal Reserve would raise interest rates too high, too fast.
They were afraid that runaway inflation would spiral out of control.
They were afraid that we're headed for another crash like the 2008 financial crisis.
In truth, there's largely nothing to any of these fears. And as investors began to realize that, they started getting their confidence back.
We've already seen the S&P 500 Index jump nearly 8% in January. It was the best January in more than 30 years.
And the rest of 2019 is setting up to be a very, very good year for the stock market.
In today's podcast, other topics we discuss are:
"Virtual medical coaches" are bringing health care to your living room. We explain how this hot new tech trend will change how we manage our chronic medical conditions.
A majority of companies are reporting higher-than-expected sales this earnings season. We talk about why great earnings results are bringing people back in the market.
In my weekly update for Tuesday's Bold Profits Daily, I'll be covering an unusual "disruptification" sector. I give you a short preview, and tell you why this sector has the potential to see huge gains.
If you have a moment, please make sure to send us your thoughts! Send any feedback, comments or suggestions for future content to boldprofits@banyanhill.com.
We'd love to hear your feedback.
Regards,
Paul Mampilly
Editor, Profits Unlimited