Investing in Alzheimer's Disease Treatment Stocks
Here's an eye-opening fact: There hasn't been a new Alzheimer's disease (AD) treatment in 16 years.
For me, this isn't just a statistic — it's personal. I lost my father to Alzheimer's.
Like the 5.8 million other Americans with AD, my dad had no real treatment options beyond drugs to ease his symptoms and slow its progression.
In the five years since we lost him, my family and I have hoped that medical science would find a remedy for future generations.
It's been a long wait. But it turns out, it wasn't blind faith.
Scientists are finally pulling back the curtain on Alzheimer's, revealing groundbreaking new treatments. About 400 clinical trials of new AD therapies are underway, according to the National Institutes of Health (NIH).
Many of these experimental treatments aim to target AD in an entirely new way — by decreasing the harmful effects of toxic proteins, called amyloid-beta and tau. These proteins build up in the brains of people with AD, causing memory loss and death.
When my father started losing his memory, no one knew about these proteins. We had only five AD drugs to choose from — the first approved in 1993, the last in 2003.
And we were told none offered much help.
Since then, research progress has been amazing. If the latest findings hold up, new drugs could hit the market in the next year or two, if not sooner.
Some are even using the word "cure" because these meds don't merely target symptoms, but actually treat the underlying condition.
I can't underscore the gravity of this breakthrough. Not only from a personal standpoint, but also as a biotech enthusiast.
Several drug-industry giants have embraced this new approach. Biogen has been the frontrunner, launching several clinical trials of drugs that target toxic AD proteins.
The company has had some setbacks. It halted one AD drug trial last week after disappointing results, prompting a 29% stock decline. And I don't believe Biogen stock is a good buy today.
The company's experience spotlights the difficulty of coming up with an Alzheimer's cure. But it's only a hiccup — a temporary bump in the road.
Biogen is proceeding with other clinical Alzheimer's trials that have had more promising results. Other pharmaceutical giants and small biotech startups are also in the running, with findings expected as early as this summer.
The odds are that one of these research trials will hit gold.
My experience tells me the next big Alzheimer's break is likely to come from one of the biotech companies working independently or jointly with one of the big drug players.
Bank on Statin-Like Drugs for Alzheimer's
The stakes couldn't be higher. Every 65 seconds, someone is diagnosed with AD.
One-in-three seniors dies with dementia — more than breast and prostate cancer combined.
Without new treatments, the number of Americans with AD will triple by 2050.
The new breed of experimental AD drugs could change all that. Millions could take such a drug to target toxic AD proteins as a treatment or preventive measure — the same way people now take cholesterol-lowering statins for heart disease.
You can imagine the windfall from such a blockbuster drug.
One big reason it's likely to happen: We've entered a new era in Alzheimer's research. Congress tripled the NIH's research budget for Alzheimer's to $1.9 billion last year, and another $400 million is proposed for 2019.
This funding stream is fantastic news for Alzheimer's research and patient advocates alike. It's also great news for savvy investors who bet on the opportunity it will drive.
But Biogen's setback last week underscores the risk of putting all your eggs in one basket, in terms of drug clinical trials and single-stock investments.
The good news is: There is a better way for to maximize your investment prospects and minimize the risk at the same time.
How to Profit From AD Advances
In our Bold Profits services, we provide readers insights into stock picks that are poised to rise as this new line of research bears fruit.
You can also go with a single-stock bet on one of the companies that are testing drugs that target toxic AD proteins — such as Biogen, Eli Lilly, Roche Holding AG, Eisai, Denali Therapeutics and Verge Genomics.
But here's another way to take advantage of AD advances and cover all your bets: Add a biotech exchange-traded fund (ETF) to your portfolio.
The Virtus LifeSci Biotech Clinical Trials ETF (NYSE: BBC) is a great bet.
The BBC fund includes biotech firms with new drugs in early-, mid- or late-stage clinical trials for various conditions (including Alzheimer's), but don't yet have marketing approval from the Food and Drug Administration.
The next big AD break is likely to come from one of these pioneering firms.
From a clinical research standpoint, there's never been a time when we should feel more hopeful about Alzheimer's treatments.
From a financial standpoint, the new line of research is also likely to be pure gold for early investors.
And that's the kind of news that I'm sure would bring a smile to my father's face.
Until next week.
To your health and wealth,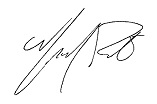 Nick Tate
Senior Managing Editor, Banyan Hill Publishing