Pet Spending Hits $75 Billion – Invest in Pet ETF PAWZ
---
Story Highlights:
Pet spending in the U.S. exceeds $75 billion a year — more than the combined gross domestic product of 39 other countries. And that figure will grow by double digits over the next three to five years.
Here's how to turn this growing mega pet trend into profits for your portfolio.
---
This is Ginger.
She's a 13-year-old Siamese-Burmese mix — and a full-fledged, four-legged member of our family.
Like most pet owners, I suspect, my wife and I treat Ginger more like a human than a cat. I won't bore you with all the silly ways this plays out at home.
But I will tell you that we spend a lot of money on Ginger's care, feeding and well-being.
A lot of money.
She has feline diabetes (yep, that's a thing), so she's on a special diet and has run up some big vet bills. (A recent bladder surgery set us back almost as much as our monthly mortgage payment.)
But, like I said, Ginger is family — so we're willing to pay.
And I'm not alone here. Animal lovers like us are the backbone of a massive pet economy in the U.S. And it's only going to grow bigger over the next three to five years.
Here's why: Millennials are igniting a huge pet-economy boom — spending billions a year on pet food, supplies, services, veterinary care and even health insurance plans.
This is certainly good news for the Gingers of the world. But it's also great news for savvy investors who see the opportunity it presents — and buy into it now.
For instance, one publicly traded animal-health company at the forefront of the pet economy has seen its stock rise 21% this year alone — beating the industry's overall 10% growth rate 2-to-1, and the broad market in general.
Revenue and net income for the company — which provides animal medicines, vaccines and other health-related products and services — are forecast to rise 34% and 41%, respectively, by 2023.
In recommending the company to his Profits Unlimited subscribers, Paul Mampilly predicts its stock will soar 150% over the next three to five years.
And that's just one example of the top-dog opportunities tied to the soaring pet economy.
2 Ways to Grab Your Piece of the Pet-Profits Pie
If you look at the numbers (as we do here at Bold Profits), you'll see that we Americans spend more on our pets than some countries spend on, well … just about everything.
And I'm not talking about the sensational celebrity cases — like hotel heiress Leona Helmsley, who left her dog $12 million when she died in 2007, or Queen's Freddie Mercury, who had 10 cats he treated like royalty before leaving them a fortune in his will.
No, I'm talking about everyday folks.
This year alone, pet spending in the U.S. will fetch $75.4 billion — more than the combined gross domestic product of the 39 poorest countries in the world, studies show.
And a big slice of that pet-profits pie is coming from millennials. Turns out, the 92 million Americans born roughly between 1980 and 2000 are proving to be the most animal-loving generation in history.
For them, dogs and cats are more like children than animals, in part because they've put off starting families after their high school and college years.
I know this firsthand. Both my sons — in their 20s, unmarried, no kids and living on their own — have pets in their homes. And the same is true for most of their friends.
According to a recent survey by the American Pet Product Association, millennials are the largest segment of pet owners — and they're willing to spend big bucks on their pets' care and feeding:
Nearly 70% have a pet.
On average, dog owners dole out $1,285 per year on their pets; cat owners cough up $915.
One in 10 say they would spend $10,000 — or more — for a sick pet's medical care.
One key segment of the pet economy has particular appeal to millennials — online pet services such as Chewy Inc., which just went public this year.
Hexa Research projects the U.S. online pet food and supplies market will hit $6.13 billion by 2025. That's up from $3.91 billion in 2017 — a whopping 61% rise!
It's enough to have investors salivating like Pavlov's dogs, yes?
So, how can you take advantage of the surging pet-economy boom?
The first way is by joining the elite members of our Profits Unlimited family who are already up 19% in three months on our millennial pet play. If you haven't yet joined, you're missing gains of 199%, 107% and 232%. Go here to join them and discover the best power plays in the pet economy and new-world technology now.
Another way to play the pet-lover mega trend is to invest in an exchange-traded fund (ETF).
I recommend the ProShares Pet Care ETF (BATS: PAWZ). It carries a basket of companies that deal in animal medications, diagnostics and veterinary products.
With spending on pets growing at double the rate of the overall economy, getting in on this booming market will keep your portfolio purring along.
 One last thing before I go: If you'd care to send me a photo of your own pet — and perhaps what you spend on Fido or Fluffy and/or how high you'd be willing to let your pet budget go — I'd love to hear from you.
Just email me at boldprofits@banyanhill.com.
Your story and photo might make it into a future article.
Until next time…
To your health and wealth,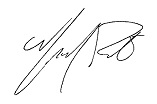 Nick Tate
Senior Editorial Manager, Banyan Hill Publishing