Investing in the Futuristic Technologies Now Could Make You Incredibly Rich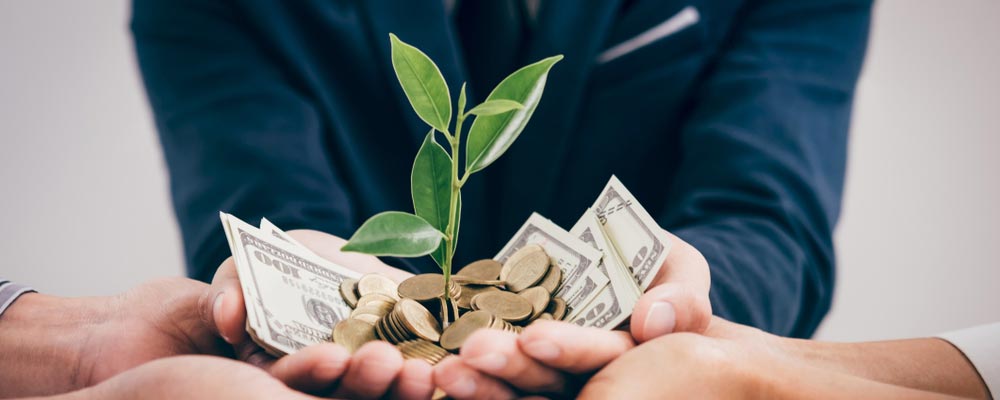 Senior Managing Editor's Note: Paul Mampilly is currently researching an exciting new stock recommendation for his Profits Unlimited service. In the meantime, here's a recent article from Paul about a futuristic mega trend that's headed for massive growth in the years ahead. — Jocelynn Smith
---
My kids are financially astute. From an early age, they've had investing, stocks and finance around them.
In many ways they understand money, finance and stocks better than people who are far older than them.
Sometimes when I feel a bit unsure how to explain a new technology to my readers, I try it out on my kids.
They love hearing about futuristic ideas like self-driving cars, flying cars, robots, cool 3D printers that can print out human organs, space travel and colonizing space.
We'll go on YouTube and watch videos of these things. These videos excite my kids because they show what the future is going to look like.
Futuristic ideas are also a natural place for them to become interested in investing. However, investing in these ideas is something that's incredibly risky.
That's because many technological innovations never pan out. Some fail because they are bad ideas. Others cost too much. Many simply never find a market for their use because people see no point in making the change to the new thing.
Today, however, we sit on a bonanza of futuristic ideas that I believe are going to pan out … and they'll make many investors an incredible fortune.
Futuristic Ideas
The Internet of Things (IoT) is a futuristic idea that is already panning out.
That's because this technology is already changing the way we live.
For example, the new Pratt & Whitney PW1000G plane engines have over 5,000 sensors. These sensors can generate as much as 10 GB of data per second when they are running.
That means the data fills up a standard Apple iMac computer every ten seconds.
Now, the reason why getting all this data makes sense is because it makes this engine safer, more reliable and more energy efficient. Plus it easier and cheaper to maintain and operate.
Bottom line, it's a win for passengers because they get a safer, more comfortable, on-time journey.
It's also a win for the airline that buys the plane because it's cheaper to maintain and the planes are in operation longer.
Massive Growth Ahead
The IoT revolution is in its early phases. That means the payoffs that we're getting as people, companies and a society as a whole are just beginning.
In the next few years, I believe the IoT is going to take off. That means the companies that make the IoT revolution go … companies that make sensors, companies that store the data from these sensors, Big Data companies that make sense of this data to create useable information, and then artificial intelligence companies that come up with algorithms and routines to action the information … these companies are going to see explosive growth.
You'll also see massive growth in related technologies like robotics, intelligent machines, drones and self-driving cars.
The closest comparison for this kind of growth was the growth we saw in the mid-1990s when the internet and computer networking took off … and that led to the massive tech/internet boom of the mid- to late-1990s.
I believe we're going to experience the same thing again, with a couple of differences.
The IoT Revolution
This boom is going to be bigger and run longer because IoT technology is useable across every industry and activity.
Second, the IoT revolution is a global phenomenon, and nearly every part of the world is going to participate in it. I believe the stocks of the companies associated with the IoT are going to soar higher as the IoT revolution unfolds.
At the same time, the companies and technologies that the IoT replaces are going to be destroyed.
It's a time of great peril for these companies. That's why it's absolutely critical to get your investments right.
You can do that by owning IoT-focused companies like the ones I recommend in my paid services.
You can also get exposure by buying into an IoT-focused exchange-traded fund (ETF) like the VanEck Vectors Semiconductor ETF (NYSE: SMH). This ETF is up nearly 100% since I first recommended it to you in June 2016.
Regards,
Paul Mampilly
Editor, Profits Unlimited