Infrastructure Spending and America's Ailing Power Grid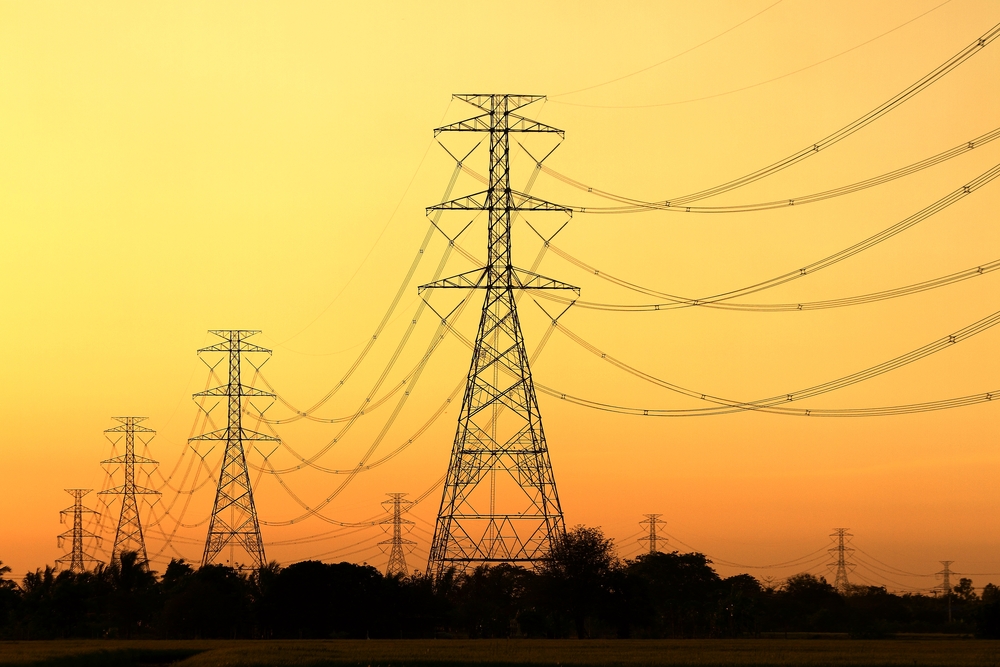 At 4:10 p.m. EDT on Thursday, August 14, 2003, the lights went out in New York.
That hum, which we now take for granted in modern life, of refrigerators, air conditioning, fans, computers, printers and office equipment was suddenly gone.
The near-constant cacophony of traffic was silent.
I was on Fifth Avenue in Midtown Manhattan, New York City, when it happened … the Great Blackout of 2003.
This was before smartphones, so no one knew what was going on. By 6 p.m., we learned by listening to battery-operated radios that the biggest power outage in U.S. history had occurred. An estimated 55 million people in seven U.S. states and Ontario Province in Canada were affected.
No power meant no subway service. I walked 7 miles back to my apartment in Brooklyn.
People slept outside on the sidewalk because they could not walk up the stairs to their apartments that were 30 or 40 floors up.
I wondered what would happen in Brooklyn that night. In the 1977 blackout, there were riots and looting through Brooklyn, with entire blocks set on fire not far from where my apartment was.
This time, people left candles outside to help people see. Neighbors gave food to people with kids and helped the elderly into their houses. The New York Police Department reported less crime on that day than the same day the previous year with power. It was a shining moment of my time in New York.
However, the blackout of 2003 showed how badly maintained and out of date our power infrastructure was. Investigations conducted by Congress showed that there were no common standards for maintenance and upkeep. And that the conditions for a blackout event of this scale had been building for some time.
This year, Hillary Clinton and Donald Trump have promised to spend massive amounts of money on infrastructure. Clinton has promised to spend $275 billion, and Trump wants to spend $1 trillion.
Last week, I told you that some of this spending is likely to benefit the development of self-driving cars through getting our road infrastructure better prepared for this worthwhile technology.
Our electricity/power infrastructure is another sector that I believe infrastructure spending is likely to go into. This spending is a good thing because the biggest tech trend of the next 20 years — the Internet of Things — depends on having reliable power.
Preparing for the Power Shift
Much of our current power and electricity infrastructure has its roots from the Electricity Act of 1926 and the Rural Electrification Act of 1936. Back then, we were transitioning to an industrial economy, and without government spending on the electrification of the country, there was no way you could put up a factory in most small or midsized cities and towns.
Today, we're at a similar moment where it's absolutely critical for us to reorient our electric power infrastructure to the Internet of Things. This new technology is going to have machines that are monitored by people who are hundreds or even thousands of miles away.
A blackout similar to the one in 2003 would be disastrous in an Internet of Things economy. Blackouts mean big losses for most businesses who rely on computers and the Internet to do everything from inventory to billing to sending out money.
I believe that in the next three to five years, virtually everything we make is going to be using Internet of Things technology — sensors, data collection, big data analysis — to run factories that manufacture everything from cars to cakes.
Already, electric companies have begun preparing themselves for the Internet of Things economy. Many are putting sensors on lines at critical power junctions so that they have real-time data on the condition of this infrastructure. Companies are spending money to collect data on usage patterns to reduce costs.
Encouraging these efforts so that we know exactly how much power is being used where and at what time is going to help us use electricity more efficiently and safely … and it'll cost us less.
For example, Enlighted, a Silicon Valley energy technology company, said its company's clients are saving as much as 60% to 70% on lighting and 20% or 30% on heating and air conditioning from these kinds of infrastructure spending.
Those are big savings, and it's one reason why I believe that companies that participate in infrastructure spending are going to do well.
Playing the Infrastructure Spending Boom
There are two ways you get in on growth in this sector. First, you can buy the Industrial Select Sector SPDR ETF (NYSE Arca: XLI), which will get you in on the "wires and poles" part of this trade. (Just for reference, I originally recommended the Industrial Select Sector SPDR Fund to you on March 3. And this exchange-traded fund [ETF] is up 9% since then.)
Second, you can buy the VanEck Vectors Semiconductor ETF (NYSE Arca: SMH), which will get you into the electronic-sensor side of this trade. This is the same ETF I recommended on June 16, and it's up 18% up since then.
Infrastructure spending and the Internet of Things are an incredible money-making opportunity today. You should try to catch a piece of it, irrespective of who gets elected this year.
Regards,


Paul Mampilly
Editor, Profits Unlimited