Hidden Auto Play: Buy This Nobel Prize-Winning Disruptor
---
Story Highlights:
The global tire market is projected to surpass $319 billion by 2022.
New tire technology can get you 30% more mileage than old-world rubber tires.
The best ETF to buy to capitalize on this Nobel Prize-winning discovery that will transform the industry.
---
There's one thing all cars — from Teslas to Fords — rely on.
The tires.
And I know when you think of all the opportunities in the new-world car industry, tires might not make the top of your list.
But they should.
Right now, there's a "wonder material" called graphene transforming old-world rubber tires.
The discovery won scientists the Nobel Prize in physics in 2010.
As a gearhead, I'm excited to spend more time driving and less time changing tires with this new tech breakthrough.
But for investors, this revolutionary advance offers a new way for you to tap the $319 billion global tire market. And today, I'll tell you how to buy in.
Right now, there are several companies at the forefront of the graphene revolution. Not only will it enhance the performance of our traditional car tires, but it will disrupt the whole tire industry.
Small, Strong and Highly Profitable
Graphene is the thinnest material known to humankind, at just one atom thick, but it's super strong. In fact, it's about 200 times stronger than steel, according to Graphene-Info.
Graphene is derived from graphite, a very common mineral in nature.
Initially produced in 2004 by scientists at the United Kingdom's University of Manchester, graphene was made by using sections of adhesive tape to pull flakes from the graphite mineral (pictured above).
That tape was then folded and pulled apart to eventually arrange the graphite flakes into tiny layers.
These small layers of graphite flakes, after repetitive application, became what we now know as graphene.
According to Tire Technology International magazine, an advanced materials company named Gratomic is making steady progress to create tires enhanced with surface-engineered graphenes.
Gratomic calls these tires "Graphene Ultra Fuel Efficient Tires" (GUET).
GUET is an "ultra-fuel-efficient tire employing graphene-enhanced tread formulations, along with innovative tread pattern designs such as streamlined ribs, blocks, and lugs."
Over an 18-month period, the company ran a development road-test program that compared graphene-enhanced tires with traditional car tires.
This road-test program, supervised by third-party industry experts, found graphene-enhanced tires showed a 30% increase in wear resistance over current rubber tires.
Also, their prolonged road-test studies found drivers could possibly get over 30% more mileage on these tires before needing to replace them. The graphene-enhanced tires can also improve braking in both wet and icy conditions by 40%.
Gratomic's co-CEO Sheldon Inwentash put it this way:
Purely from a demand perspective, we have been pulled into a market which represents a very large opportunity for Gratomic. Simply put, our customers want what we have; high-quality graphene. Not only are Hybrid Graphene enhanced tires fuel efficient, but they can also demonstrate better handling and longer life.  The GUET tire market represents a very large vertical for Gratomic which the company will be vigorously pursuing in 2019, and beyond.
Buy Now for Early Gains in Tire Technology
Companies like Gratomic that are aiming to revolutionize the traditional tire industry stand to make a notable impact.
According to TechSci Research, the global tire market is projected to surpass $319 billion by 2022.
And Research and Markets forecasts tire sales to reach 3.9 billion units by 2024, up from 3.1 billion units in 2018.
What these forecasts show is a ripening market for graphene-enhanced tires to make their mark.
Per Gratomic: "A few grams per tire makes a lot of graphite sold."
Car tires are not the only products set to be altered by graphene.
Graphene is touching all major industries, including solar, batteries, clothing, smartphones, 5G, precision medicine, aerospace, wearables and robotics.
Research and Markets estimates the global graphene market will reach $563 million by 2025, up from $59 million in 2018. That's a compound annual growth rate of 38%.
The graphene market is still in its infancy, but companies and countries around the globe have clamored to patent promising aspects of its technologies.
To play the graphene market, consider buying into the iShares Global Tech ETF (NYSE: IXN).
IXN holds companies that have considerable patents in graphene material and technology.
IXN is up more than 38% year to date.
I look forward to the day graphene-enhanced tires sweep the tire market.
I'll be thrilled when dreaded surprise tire changes are a thing of the past, and I can keep on cruising along!
Until next time,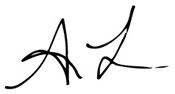 Amber Lancaster
Director of Investment Research, Banyan Hill Publishing