Your Health Care Is Going to Be Transformed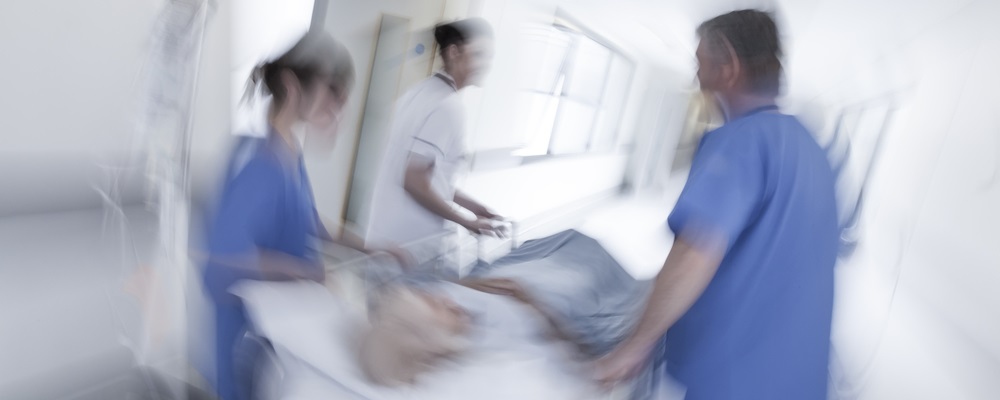 "What's wrong?" asked my mother.
My father had come home early. He never came home early from the office. And here he was at 10:30 in the morning.
"Nothing. I just have a stomachache," said my father.
Just as he got upstairs to the bedroom to lie down … he clutched at his heart.
Next thing I remember, my mother was driving, and I was in the back seat with my father slumped over me, trying his best to stay upright.
By the time we got to the hospital, it was nearly too late … he was in the middle of a massive heart attack. By my judgment, he was minutes from dying.
And looking back now, there was just one thing that saved him from dying right there on the way to the hospital.
Surviving an Emergency
In hindsight, it's clear to me now that the only thing that saved my father that day … was my mother's instincts.
Something about the way my father was moving told her that this was not a stomachache. And the way he described his stomachache was off too.
Looking back, without my mother's quick instincts to understand what was going on … and her rapid decision to go to the hospital … my father would have died at home.
After we got my father to the hospital, doctors had to perform a bypass procedure on him. A bypass procedure at that time meant cracking your ribs open to access your heart. It meant bleeding and needing blood pumped into your body. It's trauma piled on your body when you're barely able to stay alive.
As you can imagine, that's bad for your body even if you survive the emergency … as my father managed to.
Shockingly, despite our advances in medicine, if you were to go through the same medical emergency today as my father did … you'd get a slightly updated and bit more efficient version of what he got.
The reason for that is most times, by the time you're undergoing a medical emergency, it's often already too late.
Early Warnings
In the case of my father, his arteries were clogging up steadily over the years from unhealthy food and a lack of exercise. However, there was no way to measure or monitor this critical thing.
Also, because no one in his family had ever suffered a heart attack before, he assumed that it didn't run in the family.
So here's why I'm bringing all this up. You see, the key factor in this story is my mother's reading of the situation. She sensed something was wrong based on knowing my father's way of moving and speaking. And based on this sense, she took immediate action … which ultimately saved his life.
Today, we're on the verge of a technological medical revolution — precision medicine — where we can get early warnings, whether it be of heart disease or cancer or any number of diseases. These early warnings are going to be generated through using information from our genetic code in combination with data in our electronic health records and data that is going to be collected from wearable devices.
These new wearable devices are going to be able to measure and monitor things that will clue doctors in when you're on the way to a heart attack … or you're a candidate for cancer or some other devastating disease.
An example of a wearable is the Viatom Checkme. This is the world's first medical tricorder. It measures your body temperature, heart activity, pulse rate and rhythm, oxygen saturation, systolic blood pressure, physical activity and sleep. With this device, it takes your doctor only a second to figure out if you have a fever and should visit a clinic.
Research from MarketsandMarkets shows that wearables are set to become a $51.6 billion market by 2021, with an annual growth rate of almost 16%. That's massive growth, and it's happening right now.
This kind of device and the explosive growth that's coming are why I believe that the impact on our health and our health care is going to be transformative in a positive way. This is why I've made precision medicine a keystone mega trend of my Profits Unlimited service, and why next month I'm recommending a stock that gets my readers into the wearable segment of this trend … which, I believe, has a 200%-plus upside.
Regards,


Paul Mampilly
Editor, Profits Unlimited