Gains Goals? You Need to Do This
Beaten down or not, the growth outlook for our stocks looks good.
And we believe these stocks are worth the fight.
Think about the long game.
What do you want to do with your gains? Pay off your house? Send the kids to college? Travel? Maybe even buy a new car like Judy: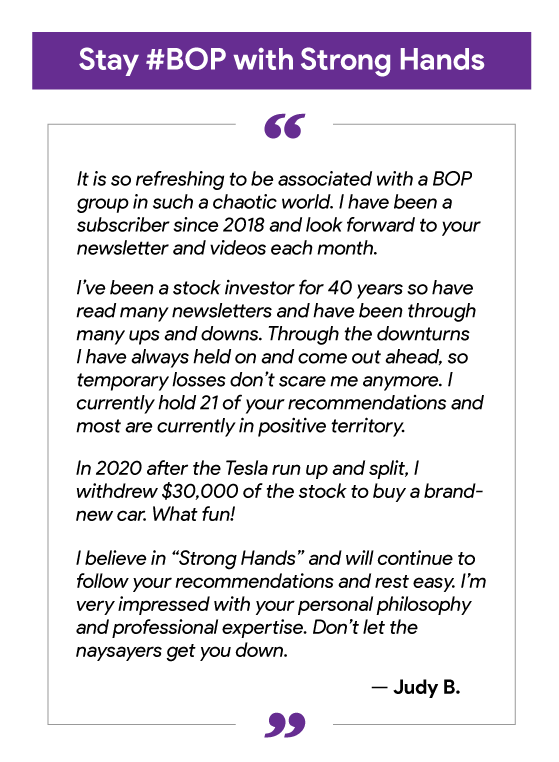 We understand you're feeling the pain. And while it's brutal, it's only temporary.
I know … I know. How can we be so bullish?
Well, the market is forward-facing. That means it anticipates growth a minimum of one to two years ahead.
And we want you to look forward too. What are your future gains goals:
We might share some this week for a little motivation!
We say it all the time. But we also want to show you why you should hold Strong Hands:
Regards,
Your Bold Profits Team