The Food Industry Delivers Fresh Opportunities for Investment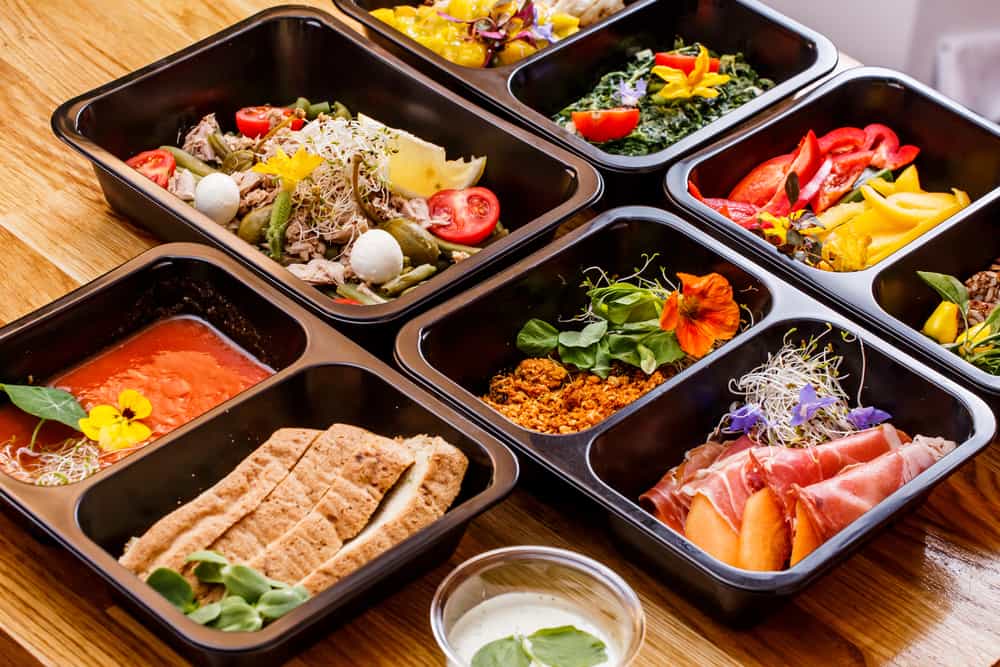 "How do you want your eggs?" the man at the college cafeteria asked me.
I had just arrived in the United States by myself about a week earlier to study at a college in New Jersey.
Truthfully, I had no idea what the man was asking me because in India, no one ever asked how you wanted your eggs.
So, I hemmed and hawed. Meanwhile, the line of grumpy college students behind me was growing.
"Sunny side-up? Over easy? Scrambled? Omelet?"
I quickly said "omelet" because I knew what it was. Truth is, I didn't want an omelet. I just said it because I was embarrassed that I had no clue as to what I was being asked. And I wanted this moment of cultural gap pain to end.
Today, of course, I know all my egg types, and I can order from any menu confidently. Learning American culture and word usage was part of bridging the culture gap and adjusting to the United States.
This kind of gap also exists as generations cross into adulthood. For example, the generation coming of age today — millennials — doesn't know how to cook. And the reason for that is because their parents were the first generation to both go to work. Looking back, this created an incredible opportunity for food companies that introduced simple, easy-to-heat meals that led to incredible gains in the stock market.
And today, as the millennial generation — 92 million strong, the largest in U.S. history — comes of age … food companies are once again prepping to cater to their preferences. And I believe it's going to lead to some stunning stock market winners…
What's for Dinner?
Research shows that millennials spend more on eating out than any other generation — an average of $50.75 a week.
And now that the first wave of millennials are coming of age and starting families, they are looking for ways to cook and make food.
For example, services like Blue Apron and Plated deliver packs that have all the ingredients and instructions you need to cook a meal. Other services deliver cooked meals that cater to millennials' desire for healthy eating. There are also services that deliver food that caters to certain dietary preferences — gluten-free, vegan, pescatarian, vegetarian, paleo, etc., etc.
Technomic, a food industry consulting firm, estimates that the food kit market on its own will be worth up to $5 billion in the next 10 years. And overall, supermarkets, restaurants and these new kinds of services are part of a $1.2 trillion food industry.
Serving up Competition
If you live in a midsized or larger city, you've likely been to a Whole Foods Market or one of its competitors.
In the Triangle area of North Carolina where I live, millennials represent an estimated 40% of the population. And each year, their number keeps growing because of the presence of three world-class universities: Duke University, the University of North Carolina at Chapel Hill and North Carolina State University.
So it's no surprise that this area is a hotbed for food companies trying to figure out how to get at this massive opportunity. Every supermarket chain is looking to open stores in the area. Every week, I get an offer from a service offering me $20 to start shopping with them.
And venture capitalists — private investors with a track record of making big profits — are throwing money at this opportunity.
The Early Bird Gets the Worm
Blue Apron, which is still a private company, began in 2012 and is one of the leaders in figuring out the millennial food opportunity. They deliver over 2 million meals a month. Blue Apron has raised $58 million from venture capitalists … and a recent round of financing values the company at $2 billion.
Blue Apron is going to be one of the many companies that I believe will go public in the next few years with incredible growth prospects driven by millennials.
Just remember that the last generational boom, led by the baby boomers, spun off winners like General Mills for early investors. General Mills went up by over 2,000% between 1983 and 1999.
These kinds of early-bird winning stocks are going to be the focus of a new service that Banyan Hill and I will be releasing to you this month. It's called Extreme Fortunes, and its focus is going to be on small, high-growth, high-potential companies that have the capability to generate gains fast. If you're the type of investor who likes making big gains quickly and can tolerate a bit more risk and volatility, click here to sign up for a special, invitation-only event that will give you everything you need to know about this new service.
Regards,


Paul Mampilly
Editor, Profits Unlimited