Fintech Fix for Capital One-Like Cyber Hacks to Surge 1,842%
---
Story Highlights:
This week's Capital One hack spotlights a great investment strategy that leverages a fintech fix — blockchain technology — that could mean the end of risky credit card and bank account hacks.
The global blockchain market is projected to grow from a $1.2 billion industry to $23.3 billion by 2023 as the technology moves to the mainstream.
Here are two ways to play this fintech mega trend for mega profits — Paul's favorite blockchain stock pick and an ETF up 27% this year.
---
So, what's in my wallet? Hackers, evidently.
I saw the headlines as soon as I stepped off the cruise ship from my family vacation this week.
"A Capital One Breach Has Affected Over 100 Million People."
Just like that, I was snapped back to reality.
Capital One Financial Corp. was hacked.
The hacker got ahold of personal financial information from 106 million North American accounts.
This most recent cyberattack left me feeling at risk. It made me think: There's got to be a better way.
Now for the good news: There is.
I'm talking about a new fintech fix that not only protects your wealth from Capital One-like attacks, but can also help grow your wealth — quickly and substantially.
I'm talking about blockchain — the platform used by digital cryptocurrencies such as bitcoin. It's an alternative to conventional banking and credit card systems that is just hitting the mainstream.
And, with cyberattacks like this happening more and more, interest in blockchain technology is soaring.
In fact, the global blockchain market is projected to grow from a $1.2 billion industry in 2018 to $23.3 billion by 2023, by one estimate.
That's a whopping 1,842% increase in just five years — at a compound annual growth rate of 80.2%!
Today, I'm going to tell you two ways to play this mega fintech trend for mega profits. One — a single-stock investment in a blockchain-tech leader — is up more than 100% year over year. The second — an exchange-traded fund (ETF) that leverages blockchain technology — is up 27% since January.
Protect Your Bank Account and Grow It at the Same Time
Your first move to protect yourself from cyber thieves is to freeze your credit reports and monitor your bank and credit statements for suspicious activity.
But those are merely Band-Aid solutions to a problem traditional banking systems, credit card companies and government regulators can't fix: The rise of cybersecurity threats.
You see, conventional money systems are centralized, so once a hacker gets into the network, every customer is vulnerable.
But blockchain technology is different. It sidesteps these risks because the information is decentralized, encrypted and collected on a database that is not vulnerable to attack.
In fact, blockchain could mean the end of banking-system hacks like the one that felled Capital One this week.
It is so vital to the economy that 80% of financial companies expect to be using blockchain in the next 24 months.
And millennials — the 92 million young Americans born between 1980 and 2000 — love fintech alternatives such as bitcoin. They are driving phenomenal growth in the blockchain industry, which is projected to grow 1,842% over the next five years.
Pocket Huge Gains With Blockchain  
Right now, if I buy something on Amazon with a credit card, I'm using a centralized bank and online retail networks — a hacker's bread and butter. But if I use bitcoin, that transaction would be secure and verified on the blockchain by thousands (or even millions) of users' connected devices that all confirm the information of my transaction and store it.
This is the way of the future, and it's already making waves.
Here's the best part: It's not only a better way to keep your money safe, it also provides an enormous investment opportunity.
Even now, with blockchain disrupting the banking industry, Paul believes it's only phase 1. And you will want to be in by the time it hits phase 2 and produces even bigger gains. You can get in on the one incredible blockchain stock Paul is recommending now.
Another way you can profit from this trend is to add a high-impact ETF to your portfolio. The Amplify Transformational Data Sharing ETF (NYSE: BLOK) is a great option. This ETF includes a number of companies that are likely to soar as the global blockchain market explodes over the next few years.
BLOK is already a rock-solid performer. It's up about 27% this year.
And by investing in the companies leading the trend, you can not only keep your money safe, but actually add to it.
To your health and wealth,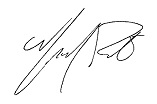 Nick Tate
Senior Editorial Manager, Banyan Hill Publishing