Fighting Fear With the Social Media Sector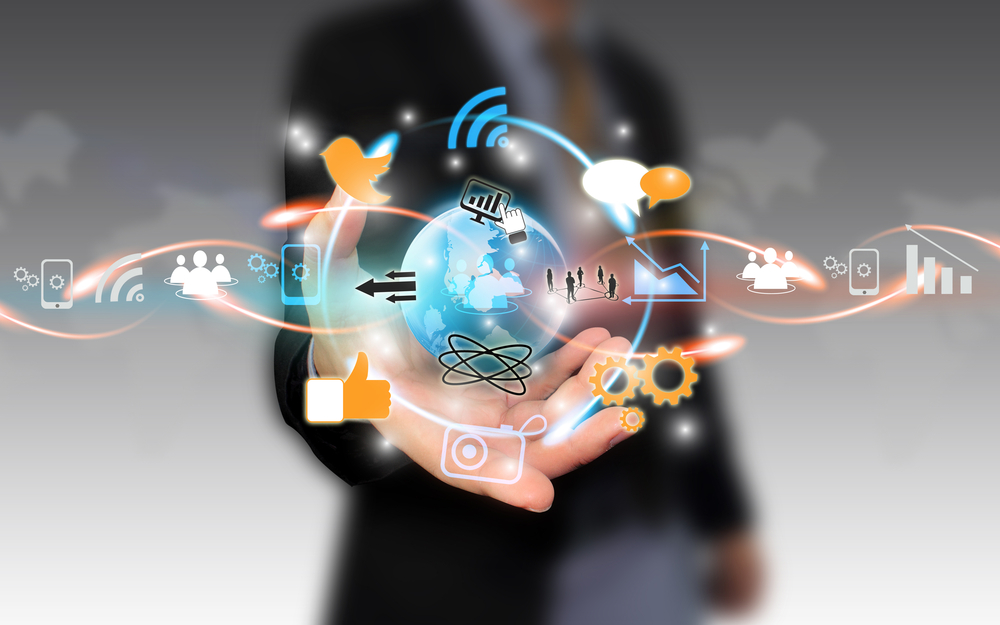 "Go ahead and live your life," doctors told my dad. The next day, he was dead.
I hadn't seen him in five years. Bad luck and bureaucracy had caused a multiyear delay in my immigration paperwork. My lawyers told me I shouldn't leave the U.S. until it was straightened out.
In the end, I was too late. I missed out on seeing my father alive. It's a regret that I still feel to this day.
It's one reason why I don't miss out on my children's lives. Most days, I pick them up from school. Sometimes, I feel like a taxi driver, shuttling them to birthday parties, piano lessons and fencing classes.
It may seem boring now, but my kids will grow up, and my chance to experience their childhood will be gone forever.
This fear of missing out is something that's become a powerful force in our economy today. And at 92 million strong, millennials have a nice chunk of income that they are using to assuage this fear.
Companies that can help capture moments for millennials are looking at a massive opportunity. And there's one sector that is really benefiting from this "fear of missing out" trend.
Social media companies are benefiting hugely from millennials and the "fear of missing out" trend.
Every day, all day, millennials are logged in to Facebook, Twitter, Instagram, Snapchat and LinkedIn. They'll use Facebook to update their family on their day. Someone might take a picture of a beautiful sky they saw on their way to work and post it on Instagram.
Others use LinkedIn to keep their professional network informed, writing about their latest project or telling people about a great article they just read.
For the millennial generation, posting their lives as they live it shows their friends and their family and themselves that they are not missing out. Their posts, pictures, tweets, instagrams prove it.
For the companies who provide the services, all this activity is great … for selling advertising.
Low Costs Mean Great Profits
You see, the essence of all these services is that users are generating content for free. Sure, it costs money to have big computers to save all this stuff, but that's just a drop in the bucket against the amount of advertising you can sell. And having people create content for free saves a lot of money when you compare it to old media companies like a newspaper, which has to pay writers and editors to come up with content. That gets expensive.
It's one reason why these social media companies are so profitable. For example, Facebook spends just 15 cents in direct cost for every $1 it generates in sales. In other words, it has a gross profit margin of 85%. That's insanely profitable!
Even after counting indirect costs such as R&D and administration, Facebook still has crazy-high profit margins of 35%.
Simply, social media companies' costs are incredibly low because users create the content. That means if social media companies get millennials to use their service — which is a lot of people — they can make massive amounts of money through advertising.
You can see exactly how massive by looking at Facebook, where profits have soared 146% over the last three years. During that same time frame, the stock is up 372%.
And Facebook is only the beginning…
Your Guide to the Millennial Mind
Now, there are other social media stocks that have as much potential as Facebook. For example, there's Twitter, LinkedIn, TripAdvisor, Yelp and Match.com.
And in the future, you could see huge new stocks come to the market for social media firms such as Snapchat, Nextdoor and OfferUp.
There's more big money to be made in the social media sector. That's because all these companies are working off the same trend — getting millennials to put their experiences up as content and then selling advertising against it to make huge amounts of money.
Now, there's no way you'd know which of these companies to invest in … or when to invest in them … without an expert guidance. And truthfully, these ideas are far too valuable to give away.
However, big-money ideas like Facebook are precisely the kind of ideas you'll be getting from my new Profits Unlimited service that is launching next week.
So, if you're the kind of investor who likes getting in on new moneymaking trends early to reap massive gains from the stocks that benefit, my service is for you.
Look for my special video report on the next massive trend and my stock pick that could deliver gains as big as 900% as it benefits from this technology.
Regards,


Paul Mampilly
Editor, Profits Unlimited