Last week, Facebook CEO Mark Zuckerberg said his company is pivoting toward the metaverse.
Facebook is going to spend $10 billion on it next year. It will spend $100 billion over the next decade building it.
Think about it: There are billions of monthly active users on Facebook. The scale of this is enormous.
Facebook touches half of the entire planet. It seems like everyone has a Facebook account.
And now Facebook is bringing you into the metaverse.
In today's video, Steve Fernandez and I discuss why Facebook is the key to Web 3.0.
(If you'd prefer to read a transcript, click here.)
Ian King: Hey everyone. Ian King here with your weekly Winning Investor Daily YouTube update.
Before we get into today's action, I want to please ask you: If you like what we have to say, go ahead and smash that like button and subscribe to our channel. And also feel free to leave any comments about anything we discussed today.
Joining me this week is my friend and colleague, Banyan Hill's resident Gen Z adviser Steve Fernandez. Steve tells me that he's Gen Z but technically a millennial. Regardless, he has great insights on all the things that the kids are looking at today, because that's important.
Today we're going to be talking about something we mentioned a few weeks ago. We've covered it a couple other times in these videos: the metaverse. And why am I talking about it today?
What Is The Metaverse?
Well, last week Facebook CEO Mark Zuckerberg came out and said he's pivoting his company toward the metaverse. Facebook is going to spend $10 billion in the next year, probably $100 billion over the next decade building and developing the metaverse.
Steve, will you please explain to our viewers exactly what this means for the metaverse? What is the metaverse? How is Facebook going to change what we think of the metaverse now?
Steve Fernandez: Sure. So, first of all, if you hear someone give you a clear, definitive definition of the metaverse, they don't know anything about the metaverse. I say that because it's really kind of up in the air at this point.
If you think about what the metaverse is, I see it as taking all of our experiences in the physical world, basically just our state of being in the physical world, and translating that into a digital format.
So, think of something as simple as, you know, sitting in a room. Like, you could be sitting in a room across the country if you're in the metaverse. And you can do that with technologies like virtual reality where you're basically in a 3D simulation.
We've been doing metaverse things for a very long time. I like to think of this as a digital identity, right? We've had digital identities since the internet launched and since we began sending emails and using social media.
So, Facebook, who pretty much successfully pioneered social media, is making this huge business change this late in its business cycle. It just speaks volumes about where we're at in the metaverse and the future that we're in store for.
How Does Facebook Play A Part In The Metaverse?
Ian: And I think you said something so key right there, which is that Facebook created the idea of a digital identity back in my day when we first got the internet.
It was very difficult to, you know, publish yourself on the internet or publish photos. You had to know how to code and use HTML and build your own website. But Facebook made it really easy. It's just, you know, drag and drop. Or even if you're on your mobile phone, you just post photos, and then you go and you connect with friends or whatnot, and you like their photos. The metaverse is just taking things a step forward.
But, you know, one thing I think that is a little overlooked is the fact that when we have this digital world where we have these digital identities, the custody of things that are ours, the things that we buy and sell in the digital world, is going straight to the blockchain, right? I mean, I know you agree with me on this.
Steve: Right, I agree. First of all, my thoughts on Facebook being a centralized entity trying to control the metaverse: Like I said, it's something that's evolving so fast and so huge. It's a little scary.
But I don't think we're going to have one central metaverse. I think we're going to have that scattered across probably multiple blockchain. When you think about how big this could be, I don't even think it can function on one blockchain, right?
Ian: Facebook is the key to Web 3.0, though. Because right now, if you look at Ethereum, I think there's only something like 10 million wallets on Ethereum. So, it's small. And these wallets are things that you can store your digital assets in, your NFTs, your cryptocurrencies. We're just scratching the surface there. I think bitcoin, there's probably 75 million wallets now around the world.
But there are 2.5 billion monthly active users on Facebook. The scale of this is enormous. Facebook touches half of the entire planet. You know, you might survey 10 of your friends, and the majority of them might still be skeptical about cryptocurrencies. Nobody is skeptical about Facebook. I mean, some people are skeptical of Facebook, but everyone has a Facebook account. And now Facebook is bringing you into the metaverse.
I think it's going to build these worlds. But there will also be this functionality that you'll control your private identity. And if you want to leave Facebook's metaverse and go to another world or another metaverse, you'll take those assets with you. You're not going to have your photos and your videos and everything like that controlled by a centralized entity.
I think that's the key here, and that's where blockchain fits into it. It allows us to keep track of who owns what in the metaverse.
Why Is Play-To-Earn Gaming Growing So Much?
But I want to turn to a separate topic that's similar to this: play-to-earn games. And, Steve, you're a gamer. I mean, how key is it that you can now build something in a game and then be able to sell it elsewhere or take it with you off that platform?
Steve: So, when you think about what we do every day … I mean, if you're in the working class, you work every day to make money. We've never had the ability to that in a video game unless you're a professional gamer.
You're not making that money in a game. You're making it from, like, sponsorships, or clicks if you're a streamer. But the ability for the average Joe who's just playing games with their friends or playing games, like, you know, during their lunch break or whatever to make money during that time frame, I mean, it's a huge step toward a different type of work in the metaverse.
What's the point of work when you can play games to earn money, right? I think that's inevitable when you think about it, especially in the less-developed countries where incomes are lower. Some of these games can pay you more than a 9-to-5 job in a foreign country.
Ian: (joking) Is that why the labor statistics have been lacking?
Steve: (laughs) Probably not. But I did see a stat that there's a huge surge in resignations. And these were people under the $50,000 income barrier, and it was pretty much because they made so much money in the crypto market. So, it's not because of play-to-earn games, but it's only a little bit different.
Ian: Yeah. One other thing too: I just want to touch on the Facebook news tipping off huge rallies in certain cryptocurrencies that focus on different metaverse-type gaming.
The big one, obviously, being Decentraland.
Another one being Axie Infinity, which is a play-to-earn game. Some people in emerging markets who play the game are making more money playing this game than they are in their daily jobs.
And lastly, one that we own in our crypto portfolio, a token used in a game called The Sandbox. I think it went from about 70 cents to over $3 just last week on the Facebook news.
So, it's really impacting all markets. I think that institutional investors, anyone with a mandate to invest in the metaverse space has to get in now and get involved because Facebook is going to be throwing so much money at it.
And I also think Facebook's competitors will be building their own metaverse. You know, I could see someone like Pinterest or Etsy or Snapchat building their own version of the metaverse, which allows you to buy and sell digital assets and then control them.
Maybe you build all these goods on Facebook's metaverse, and then you could move it to another platform. It's going to have to enable those platforms as well. So, I think this trend is just going to keep continuing.
What Is The Point Of The Metaverse?
Steve: Yeah, I agree with that. I don't think that there's going to be one centralized metaverse.
But that's the idea of the metaverse, right? Like you said, you have your digital identity, and you can kind of go into different settings. And that really makes up the entire metaverse.
Ian: Right. And, you know, a lot of people say, "Well, what's the metaverse like? I don't play games. What's in it for me?"
Well, No. 1 is the control over your digital identity, which you don't have now.
You know, you have digital identities on all these different platforms, Facebook, Instagram, whatever, but you don't have control of them. If the platform says, you know, "You said something negative, we don't want you here anymore," they kick you off. You lose everything that you had previously posted on there.
No. 2, the scale of the metaverse is just unfathomable. And I always go back to this concert that was put on in a game called Fortnite with all these users. It was a hip-hop concert that drew 11 million people. You can't create a concert for 11 million people in the real world.
I mean, 11 million people is just a staggering number. You don't have that kind of scale in the real world.
Steve: Yeah, I agree. It's something like a hundred football fields' worth of people tuning into somebody's avatar. It sounds ridiculous, but I mean, this is really where things are going.
So, like you said, you know, if you're not a gamer, how does this affect you? Well, first of all, I think there are about 2.5 billion gamers in the world. But, in general, the metaverse isn't all about gaming, right?
The things that you can do can be as simple as hanging out, you know, spending time with friends and even collaborating. If you're working remotely, which a lot of the white-collar jobs are now, you're already not in an office.
Ian: I agree with you. So, let's leave it there. I just want to say one thing for our viewers: You know, crypto is the hottest sector right now. We're always looking for the next trend. So, I've put together a webinar that's debuting next week.
[You can sign up for it now by clicking this link here.]
I'm going to talk about where things are going in the future. Crypto obviously had an incredible year, and we're trying to find the next thing. We found the hot thing this year, and now we're working on finding where the money's going to flow next. So, please sign up for the webinar.
Any questions or comments? Let us know what you think about the metaverse below in the comment section, and we'll be sure to address them on an upcoming YouTube video.
For myself and my Gen Z — technically, he's a millennial —colleague Steve Fernandez, have a great weekend. We'll talk to you next week. Thank you.
Regards,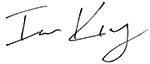 Editor, Strategic Fortunes
Morning Movers

From open till noon Eastern time.
Grid Dynamics Holdings Inc. (Nasdaq: GDYN) provides enterprise-level digital transformation services. It is up 27% today after reporting both an earnings and revenue beat for Q3, driven by higher demand in all segments as businesses look to improve their digital presence.
BigCommerce Holdings Inc. (Nasdaq: BIGC) operates a software-as-a-service platform for e-commerce companies. It is up 26% this morning on positive earnings news. The company beat revenue and earnings expectations thanks to sharp growth in recurring subscription revenue for its services.
Shake Shack Inc. (NYSE: SHAK), the fast-food chain, is up 22% today after reporting earnings. The company fell short of revenue expectations, but the stock rose after it stated that it was on track to report $1 billion in sales for Q4, a first in company history.
Canada Goose Holdings Inc. (NYSE: GOOS), the maker of performance luxury apparel, is up 21% this morning after reporting strong Q3 results. The company as able to beat top- and bottom-line estimates and even raise guidance thanks to not being affected as badly by the recent supply chain problems.
Confluent Inc. (Nasdaq: CFLT) develops cloud platforms that help companies connect their applications around real-time streams. It is up 19% after reporting results for Q3 with an earnings beat and the highest revenue in company history.
IGM Biosciences Inc. (Nasdaq: IGMS) is a biotechnology company that develops Immunoglobulin antibodies for the treatment of multiple diseases. It is up 19% after reporting results for Q3 that showed that the company was on track with developing the therapies in its pipeline.
Apollo Medical Holdings Inc. (Nasdaq: AMEH) is a health care management company. It is up 18% after beating earnings and revenue estimates for Q3 and raising guidance for full year 2021.
AMC Networks Inc. (Nasdaq: AMCX), the entertainment company, is up 18% after reporting earnings for Q3 that exceeded expectations thanks to an uptick in content licensing deals and media production schedules resuming after the pandemic shutdown.
Lions Gate Entertainment Corp. (NYSE: LGF.B), the film and television entertainment company, is up 17% after the announcement that it is considering a spin-off or sale of the network Starz. The acquisition of Starz in 2016 strengthened the company's television business but added to its debt load.
Expedia Group Inc. (Nasdaq: EXPE), the operator of the online travel company, is up 16% after reporting stronger-than-expected results for Q3, thanks to the post-pandemic recovery in the travel sector.