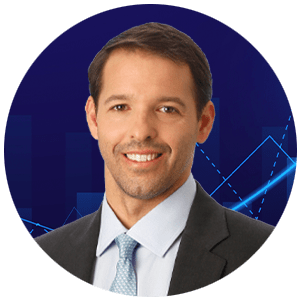 Street legend Ian King says the time to prepare is now.
In his most controversial research ever Ian details a government plot designed to alter life here in America for generations to come.
Recently, he warned Americans about an obscure program from the Federal Reserve called "Project Hamilton." He released that research six months ago.
And when Project Hamilton wrapped up in December, Ian knew that wasn't the end.
Because Ian's research showed that Project Hamilton was merely the first step in a plot that will "give federal officials FULL CONTROL over the money going into, and coming out of, every person's account."
And soon, life here in America will never be the same again.
Because beginning this July … the Fed is officially launching what Ian believes to be its next step toward its ultimate goal of a totally digital dollar.
A dangerous new kind of money that could ultimately be used to track, monitor and even control everything we do here in America.
Even political leaders are waking up to the impact this could have.
Florida Governor Ron DeSantis is warning America that this plot "is all about surveilling and controlling behaviors of Americans."
With the official launch coming this July, you have mere months to prepare.
The clock is ticking — the countdown for America has begun.
Click here now. See Ian's research, while you can.
Past performance is not a predictor of future results. All investing involves risk of loss and individual investments may vary. The examples provided may not be representative of typical results. Your capital is at risk when you invest — you can lose some or all of your money. Never risk more than you can afford to lose.