Fact: The Internet is littered with scams to cheat you out of your money.
From "phishing" email scams that seek to rob your personal information … to online hucksters peddling their bogus – and often fraudulent – get-rich-quick schemes … there's no shortage of crooks in cyberspace trying to get you to part with your hard-earned cash.
That's why conventional wisdom dictates that you should NEVER trust anything you see or hear on the Internet.
But you know what they say about conventional wisdom.
It isn't always true.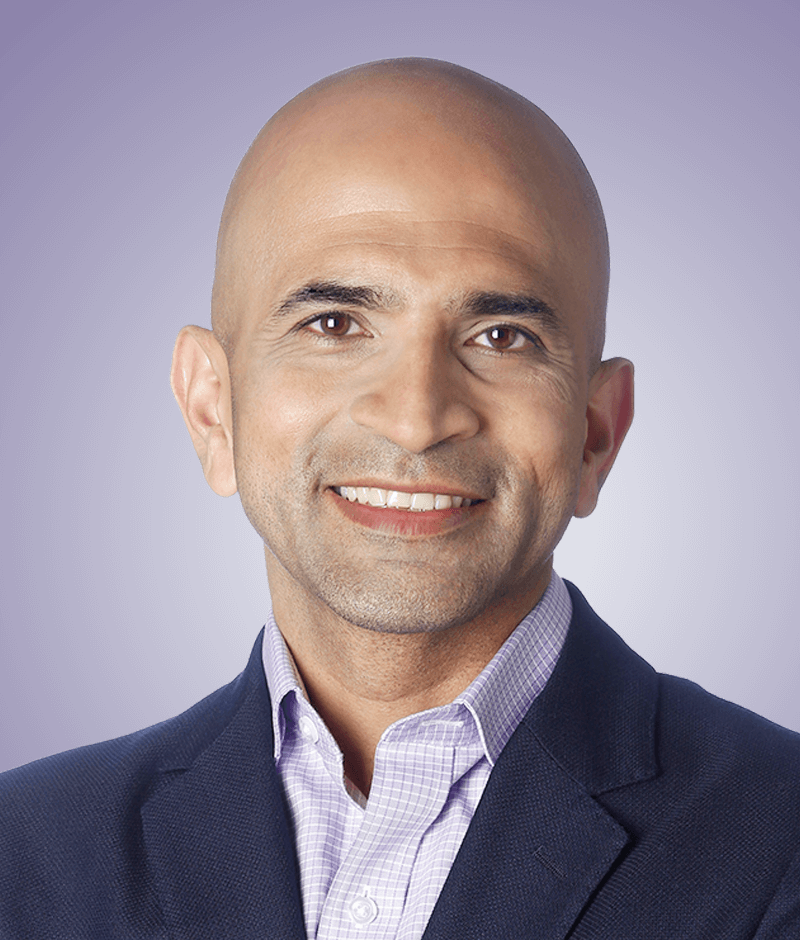 Enter Paul Mampilly.
Paul has been making a name for himself as of late after he released a video in the summer of 2016 that has taken the Internet by storm.
In it, he promises that early investors who capitalize on the developing Internet of Things trend – a trend that he calls "the next Industrial Revolution" – stand to reap upward of 8,000% gains by the year 2020.
That's enough to turn every $1,000 into $81,000.
It's a bold claim, no doubt.
So bold, that it's incited a number of "scam alerts" targeting Mr. Mampilly and his Profits Unlimited newsletter, a $49 product where he recommends specific stocks for his readers to buy.
But there's a problem.
It's not actually a scam. 
Paul is a professional investor who worked on Wall Street for over 20 years. After emigrating from India, he got his start in 1991 as an assistant portfolio manager at Bankers Trust. From there, he quickly climbed the ladder.
He went from managing multimillion-dollar accounts at Bankers Trust Private Bank to working at both Deutsche Bank and ING, where he helped manage hundreds of millions of dollars, respectively.
In 2006, he joined a boutique asset management company by the name of Kinetics Asset Management. Soon after joining the firm, Paul rose Kinetics' assets to $25 billion. While there, he also managed money for the Royal Bank of Scotland, Sears and many Swiss private banks.
Then, a few years ago, he decided he needed a change.
Quite simply, he grew sick of the fast pace on Wall Street and New York. He got tired of working long hours and wanted to spend more time with his family. So, he retired at the age of 42 and left Wall Street to become a full-time writer.
Today, Paul writes for Banyan Hill Publishing, an investment research firm with well over $100 million in sales that distributes financial strategies for people to better protect and grow their wealth.
This business is a subsidiary of the alternative press network Agora Inc.
With more than 4 million subscribers and 40 businesses worldwide, Agora is the largest underground research network on the planet, reaching even more readers than The Wall Street Journal. Headquartered in Baltimore, Maryland, Agora was ranked the city's No. 1 employer in 2014 and tops the list of best places to work every year.
Agora isn't a business in the traditional sense. Its president, Bill Bonner, describes it as "a vast network of hundreds of different analysts and mini-media outlets running all across the globe that operate independently yet are all interconnected." Even though they are part of the same network, Agora's various companies compete with each other to dominate their respective newsletter spaces.
It's this friendly sense of competition that has made the company so successful.
It's also why Paul moved to Banyan Hill Publishing.
"I wanted to be part of a growing business," Paul says. "I was looking for the right fit – someone who would let me tell my story the way I wanted and empower my readers to take advantage of the incredible opportunities I see in the market right now."
Since Paul joined Banyan Hill in 2016, over 130,000 people have signed up to his newsletter, Profits Unlimited.
The newsletter works like this.
Every month, Paul mails out an eight-page dispatch describing an investment opportunity for that month. The newsletter includes a "model portfolio" that Paul tracks, listing several different stocks he recommends his readers buy.
Every week, he emails a podcast highlighting one or two individual stocks in the portfolio and what to expect from them in the coming weeks.
It's not a scam, as some critics have suggested.
It's an entirely new and innovative form of investing that helps people navigate and make sense of the stock market without paying exorbitant fees, as they would if they let someone else manage their money.
And it works.
Since he launched Profits Unlimited in 2016, Paul has already recommended stocks that are up as high as 103%, 87% and 72%. One stock that Paul told readers about through a Special Report that accompanies his Profits Unlimited subscription is now up an incredible 284%.
That's why every day, his readers write in to tell him what a fun, profitable and exciting ride it's been following his research.
However, one should be aware that there is always risk when it comes to buying stocks.
Over the long term, that risk is greatly diminished. U.S. stocks consistently earn more than risk-off investments, such as bonds, even with the market's regular ups and downs over long periods of time.
The short term is a different story.
As Paul says, "Stock markets can swing wildly from day to day. In the last ten years, we've had three flash crashes where stocks fell nearly 10% in a few minutes. We've also had two mini bear markets. While our goal is always to make money, I'm not going to bat a thousand. No one does. Not even Warren Buffett. So at some point, one of the stocks I tell you to buy is going to go down."
To reduce this risk, Paul has made safety a critical factor in Profits Unlimited. That's why he implemented a small-loss strategy into his system. Put simply, Paul recommends his readers set a stop loss of 8% to 12% on every single stock they purchase. He'll also sell a stock if it violates his GoingUpness system criteria.
To break it down to dollars and cents, that means for every $1,000 invested, the most they're likely to lose for most stocks is between $80 and $120.
That's it.
They could just as easily turn that $1,000 into $1,500, $2,000, even $10,000 with the investment trends Paul is targeting.
Paul Mampilly's Profits Unlimited Hits 130,000 Subscribers
Paul's primary investment themes are the Internet of Things, precision medicine and the millennial generation, which he writes about regularly in Profits Unlimited.
The reasons are simple. The Internet of Things is shaping up to become the next big technological revolution. Experts predict 50 billion devices – from cars to refrigerators to smartphones to thermostats to toasters – will be connected by the year 2020.
Precision medicine is expected to radically alter the health care industry, creating a market of new medications that are estimated to be worth $87 billion by 2023.
And the millennial generation is the largest generation in history, with enough untapped spending power to catapult the Dow Jones Industrial Average to as high as 50,000 over the next decade. It is these trends that Paul believes will generate multiple 100% and 1,000% winners over the coming years, minting an entirely new class of millionaires and billionaires for those who are prepared to capitalize on the opportunities.
And if anyone knows how to target lucrative investment opportunities, it's Paul.
In 2008, Paul was invited to participate in the prestigious investment competition put on by one of the most elite investment foundations in the world. With a starting investment of $50 million, Paul managed to generate a 76% return in a single year, growing that investment to $88 million. That would be noteworthy in itself, except that he achieved this while the market was crashing during the 2008 and 2009 economic crisis, without shorting stocks.
It's no surprise that he won first place.
But Paul also has a remarkable track record in his personal investment account.
Paul invested in Sarepta Therapeutics in April 2012 when it was still in its infancy stage of developing a drug to treat muscular dystrophy. Eight months later, he sold for a 2,539% gain. He also invested in Netflix in late 2008 when he saw he future of television was moving to streaming videos online. He sold in May of 2010 for a 634% gain.
He also made a 239% gain on OLED Universal Display Corporation … 264% on Stratasys … 696% on Ariad Pharmaceuticals … 355% on Exact Sciences Corporation … 279% on Facebook … 327% on Olympus Corporation … 298% on Whole Foods … 269% on Cemex … and 266% on Grifols.
By the end, he walked away with cumulative gains of 6,220%.
That's why investors should take him seriously when he says a new investment opportunity could yield gains as high as 8,000%.
If he's even half right, early investors could still make a fortune.