In an obscure corner of the market…
One asset has quietly posted 100 consecutive months of positive gains.
Everyone talks about crypto and pot stocks. And how they minted millionaires. But neither of these had streaks like this.
And they carry far more risk than most people are willing to stomach.
But this one asset is considered a top investment.
In fact, Bill Ackman — the billionaire founder of Pershing Capital — said this is: "one of the best places to invest."
Billionaire hedge fund manager, John Paulson said: "[This sector] contains the best investment anyone can make."
And one international economist and bestselling author simply calls it: "the investment of the decade."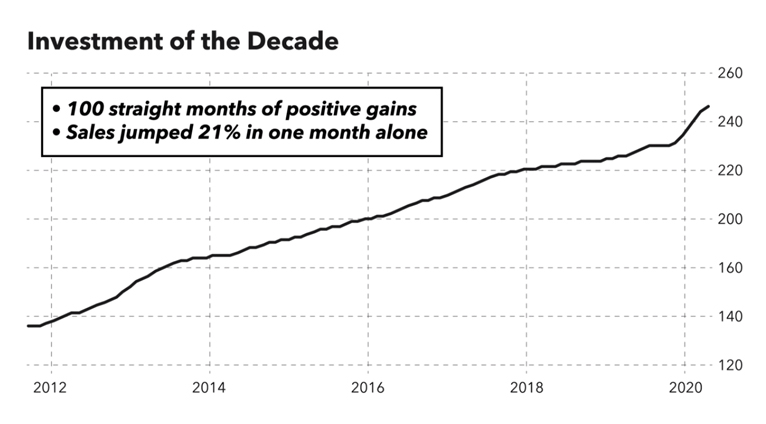 Click here to see what it is … and how you could profit.
Past performance is not a predictor of future results. All investing involves risk of loss and individual investments may vary. The examples provided may not be representative of typical results. Your capital is at risk when you invest — you can lose some or all of your money. Never risk more than you can afford to lose.