by Charles Mizrahi
Artificial intelligence won't just have a huge impact on your future … it's impacting everyday life today.
With new technology, health care is becoming more accurate, and we get diagnoses quicker. In addition to catering to a person's specific needs and treatments, doctor visits are becoming more personalized.
AI technology can help you save money in your home. Smart metering gives energy companies real-time information on energy usage. This way, you only pay for what you use.
Bringing it full circle, AI will make sure that you're never left in the dark. The technology will create better and more cohesive grid operation, storage and routine maintenance.
AI isn't just some technology craze — it'll be around for the long haul. And it will make life easier and more efficient.
It's hard to imagine a life without electricity. Heck, it's hard to imagine life without a Wi-Fi connection.
And in a few years, you'll be wondering how you managed to do anything without AI. This emerging technology will have a lasting effect on your life and your wallet.
This is why I've focused on finding AI-related stocks that are set to soar higher within the next several years.
Each company I pick will be the next leader in its sector, handing early investors stellar triple-digit gains.
The time for you to be part of this life-changing opportunity is now!
One way to play the emerging AI market
Buying into the Robo Global Robotics & Automation Index ETF (NYSE: ROBO) is a great way to get exposure to the AI trend.
This exchange-traded fund (ETF) gives you exposure to some of the top robotics and artificial intelligence companies in the world, such as Nvidia, iRobot and HollySys Automation Technologies.
In addition, one company in particular is bringing this $15.7 TRILLION windfall directly to American shores. Hiding its innovations on boats like this. This opportunity is so big, I put together a special presentation on it.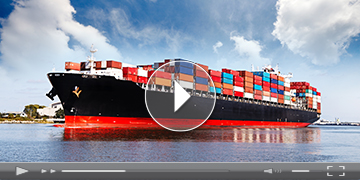 To get all the details, click here to watch the full presentation.