E-Tailing (Online Car Shopping) Will Disrupt Your Next Car Purchase
---
Story Highlights:
Car buyers spend 59% of their time online, researching, and 78% use third-party sites to shop. This disruption is sending online car purchasing on a tear.
Now's the time to buy into this trend before it rockets to a $55 billion market by 2022.
I'll tell you the best ETF to buy today to leverage this opportunity before the holiday shopping season reaches full force.
---
I took online shopping to the next level.
A few years back, I purchased a car online.
Always seeking the best deals possible, I used the internet to research and find this great car.
At the time, I didn't know the dealership I used was really on the cutting edge of online retail — in this case, automotive electronic retailing, or auto e-tailing.
The entire process was so easy. All from the comfort of my home computer, I could:
Search its online car inventory.
Negotiate the car's purchase price.
Apply for financing.
Upload necessary documents to its encrypted website.
The only time I stepped foot in the dealership was to sign the final paperwork and take possession of the vehicle.
For me, it was a seamless experience.
And I'm not alone.
As I'm about to tell you, the e-tailing market is about to explode. And with the holiday shopping season fast approaching, there's never been a better time to get in on this rising trend.
Get Ahead of the E-Tailing Trend Before It Hits a Double-Digit Growth Spurt
According to V12 Data, a leading provider of customer acquisition and retention solutions, car buyers spend 59% of their time online, researching, and 78% use third-party sites for car shopping.
To make these online shopping experiences possible, automakers are embracing Big Data analytic tools thanks to the Internet of Things, or IoT.
Big Data helps automakers find market trends and changing customer preferences.
As a Deloitte report on Big Data and analytics in the automotive industry points out:
The ability to harness data is enabling masses of data to be utilized to form actionable customer segments and individualized offers and incentives to boost sales and improve customer retention.
In all, the automotive e-tailing market is on a tear thanks to help from the IoT and Big Data.
According to Market Research Future, the global automotive e-tailing market will reach $55 billion by 2022, registering a double-digit compound annual growth rate of 12%.
Porsche is jumping into the e-tailing market too.
The high-performance auto maker is implementing a similar experience for a select group of its U.S. dealerships.
Working within the parameters of current U.S. dealer franchise laws that prohibit direct manufacturer auto sales, Porsche announced a new U.S. pilot program last week. The program allows car buyers to purchase their next car online.
The online-sales pilot program is available at 25 participating U.S. dealerships from coast to coast.
Just like my experience a few years ago, the program allows shoppers to take the full car-buying process to the internet.
The only time buyers will need to step foot in a dealership is to sign the final documents and drive their new car home.
In addition to Porsche, Volkswagen, Volvo, Ford, Jaguar Land Rover, BMW and Hyundai are all making a deliberate shift to capitalize on the online sales market and consumers' buying trends worldwide.
Most customers in the U.S. must still purchase a new vehicle from a dealership.
However, electric vehicle (EV) maker Tesla has taken e-tailing to the next level.
Instead of dealerships, Tesla has stores and galleries.
Potential customers can buy a Tesla from the store or through Tesla's website.
In fact, Tesla's online presence made it easy for me to set up a test drive for the Bold Profits team. Needless to say, we all had a blast.
If you didn't catch that video, you can watch it here. Don't forget to subscribe to our YouTube channel so you never miss our disruptive-tech investigations.
Due to U.S. dealer franchise laws, the road has not been easy for the EV maker to sell direct to consumers in every U.S. state.
But that could soon change.
EV makers won a series of state legal challenges, allowing Tesla to sell cars directly to consumers in 27 U.S. states and Washington, D.C.
Take Profits on the Way up With the Auto Industry Disruption
No matter what auto manufacturer you use for your next car purchase, e-tailing is disrupting the traditional automotive industry with the availability of a more robust online sales experience.
To take advantage of this industry disruption, you might consider buying into the Global X Future Analytics Tech ETF (Nasdaq: AIQ).
 This exchange-traded fund (ETF) seeks to track the performance of the Indxx Artificial Intelligence & Big Data Index.
Its year-to-date return is around 26%.
Companies included in this ETF are major players in the online retail technology market. It consists of Big Data analytics and software companies, as well as companies that can assess online customers' financial applications for credit risks with real-time FICO scores.
At Bold Profits, we always aim to track disruptive technologies and innovations.
Although buying products online is not a new concept, traditional automakers making strides to embrace a more complete e-tailing customer experience for car shoppers is an opportunity that can't be missed.
Until next time,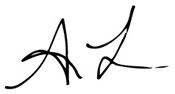 Amber Lancaster
Director of Investment Research, Banyan Hill Publishing