Invest in E-Gaming Stocks for Massive Profits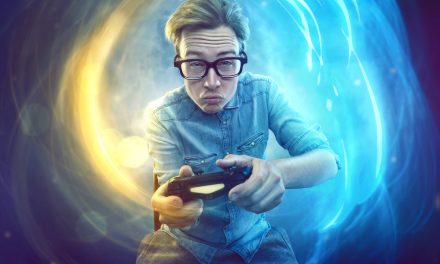 Gaming used to mean slot machines, crap tables, poker and casino gambling.
Not anymore.
Gaming today is all about video games. And the trend is exploding — largely because millennials who grew up playing video games are igniting a revolution in e-gaming.
The profit potential off gaming stocks is much greater than anything Atlantic City or Las Vegas ever dreamed up.
About 86% of internet users worldwide have used a video game console or mobile device — smartphone, tablet, laptop — to play a video game in the past month, eMarketer reported this month.
Among those 16 to 34, it's more than 90%.
And it's not just a guy thing either. With a wider variety of games available than ever before, as many women as men are playing along.
The latest projections show e-gaming stocks will soar in the years ahead. That means big profits for savvy investors.
Check out my video below.

Bold Profits Daily
April 16, 2019
Hi everyone. This is Paul with your Bold Profits Daily.
Today I have a phenomenal opportunity that lots of you are going to be super familiar with. I was thinking about this after reading these stats that show that the world of gaming is exploding.
Everyone today is playing games, whether it on their smartphones. Or maybe it's on a console, maybe it's through some handheld device of a different sort. Nonetheless, men, women, young, old, everyone is gaming today.
This is a massive bull market that has taken off partly because of the fact that so many millennials — that's right, my favorite generation — they have grown up with video games their entire life.
And the generation that's following them — Gen Z as they are referred to — has also grown up with video games. Game systems like Wii and all those are games that people are familiar with. Mario Brothers, PlayStation — these are all things that everyone has heard of.
This trend has taken off even further. There are now things called e-sports where people compete in video games for money. The amount of money is bg. People pack stadiums to watch people play video games.
In other words, this entire world is huge and growing. You really want in on this entire trend.
Unlike the old world of sports like baseball, football, basketball, etc. Those are all flattening out or just have very tiny amounts of growth. E-sports and gaming is growing in double digits and there is every sign as new technologies come — like virtual reality, augmented reality — this is going to take off even more.
The software and all of the things that are being made for this new form of hardware and where gaming is going to go is going to make gaming and even bigger — a huge deal. A huge deal.
You know what I always tell you, if you want to get the laser-focused gaming plays, you've got to buy the individual stocks — there's just no way around you.
You can see if you go look at the charts of companies like Activision Blizzard and others that these things have exploded over time. In other words, generating gains in the hundreds of percent. In the next few weeks I plan to add a stock for the gaming market that I have been watching and watching for the gaming market, just waiting for the right time to add it.
I'm going to put it into my Extreme Fortunes portfolio. So that's something you can check out if you're interested in gaming.
In the meantime, you know we deliver value here at Bold Profits. I'm going to show you how you can get in even if you don't want to buy my Extreme Fortunes service.
You can buy an ETF and it has the perfectly appropriate ticker: ETFMG Video Game Tech ETF (NYSE: GAMR). That's right GAMR. It has a whole bunch of gaming companies from around the world so you can get exposure of what I believe is going to be a huge growth trend. Which is the continuation of gaming, and the next step, which is going is going to come with virtual reality and augmented reality, and all of these other thigns.
That's my Bold Profits Daily for you this week. Buy the GAMR ETF and get in on video gaming. If you want individual stocks that can give you huge, massive 1,000% gains or more, check into my services: Profits Unlimited, Extreme Fortunes and True Momentum.
That's all for this week. I'll have another one for you next week. Until then, this is Paul saying bye.

Tap Into the e-Gaming Stock Boom
Millennials — my favorite generation, for the ways they are driving industries and investment opportunities — are taking the lead on a new industry in e-gaming.
But Generation Z is following in their footsteps.
And new developments in gaming software and technologies like virtual reality (VR) and augmented reality (AR) are making e-games far more engaging and accessible.
There are even e-sports now, where gamers compete in video games for money. This is the new era in gaming and sports, giving the old sports worlds of football, baseball and basketball a run for their money for younger generations.
So how can you profit from this mega trend?
The key to making the really big profits is investing in laser-focused gaming stocks that are poised to take off, with the coming 5G wireless network expanding the reach of VR and AR.
That's why I'm going to add a new gaming stock to my Extreme Fortunes service, so stay tuned for updates on that in the weeks ahead.
Another way to tap into the e-gaming boom is to buy an exchange-traded fund that holds stocks of companies that support, create or use video games.
Check out my video today to find out my recommendation for the best of the bunch, and to learn more about the incredible potential of e-gaming.
That's all I have for this week. I'll be back next week with another Bold Profits Daily.
Regards,
Paul Mampilly
Editor, Profits Unlimited