Did you watch the Golden Globes earlier this week? I didn't, honestly, but my wife was watching it upstairs. I know this because I helped make sure the livestream from NBC was working OK on our Roku.
The Golden Globes is historically a celebration of traditional media: TV broadcasts, cable shows, motion pictures, etc. This year marked a turning point, one underscored by the fact that my non-tech-savvy wife streamed the event instead of watching on cable.
Tech companies dominated the awards ceremony. Amazon claimed Best Television Series, Musical or Comedy with The Marvelous Mrs. Maisel, with lead actress Rachel Brosnahan also claiming the Best Actress award for the category. Netflix's Master of None's Aziz Ansari won Best Performance in a Television Series, Musical or Comedy.
Finally, Hulu's The Handmaid's Tale won for Best Series, Drama, with lead actress Elisabeth Moss claiming the Best Actress award for the category.
It was the first time streaming services won both the top TV categories at the Golden Globes. By the end, the "new Big Three" had won five of the 11 television categories.
2017 was a breakout year for online streaming, but 2018 could be even bigger. Both Netflix and Amazon are poised to grow considerably, especially considering the billions they are spending on content creation and acquisition.
Heading into 2018, however, a dark horse has entered the competition, one that will shake up the current hierarchy of the new Big Three and offer a solid investment choice in the process. That dark horse … or mouse, in this case … is The Walt Disney Co. (NYSE: DIS).
The Mouse Is Roaring
In the third quarter of last year, Disney announced that it was launching its own streaming service. At the time, the idea had merit, but was largely overlooked since Netflix, Amazon and Hulu dominated the online streaming market.
Despite having volumes of quality content, Disney still had its work cut out for it. Designing an online streaming platform from scratch is no small feat. If it were easy, there would be way more competition in the marketplace.
But the situation shifted dramatically in December when Disney announced it was buying Twenty-First Century Fox's film, TV and international assets for $52.4 billion. On the surface, the deal appeared to be a major content grab for the media conglomerate. In one fell swoop, Disney snapped up the Avatar franchise, The Simpsons TV series and the rights to Marvel's X-Men franchise, among many others.
More importantly, however, Disney gained a controlling stake in Hulu. Prior to the acquisition, Disney, Fox and Comcast each controlled about 30% of the No. 3 online streaming service, with Time Warner's 10% stake making up the difference. After the buyout, Disney now controls a majority 60% stake in Hulu.
Only Comcast's 30% stake now stands in the way of Disney owning its very own online streaming service. In other words, it no longer needs to build one from the ground up. What's more, Hulu is growing fast.
Hulu Is a Growth Engine
Last week, Hulu announced that it had more than 17 million total subscribers between its on-demand service and its live-TV plan. According to Hulu, those figures are up 40% compared to 2016. The company also said its total audience grew to 54 million total unique viewers.
Now, many investors will likely scoff at 17 million subscribers in a market where Netflix sports more than 52 million subs. But remember, when we look at investing, we want growth.
Netflix is no shabby investment, but it's not likely that it will see 40% subscriber growth in a year ever again … especially stateside. The market is just too saturated with Netflix accounts for that.
Hulu, on the other hand, has always had plenty of room for growth — it just lacked a controlling backer with the right mix of content ready to go. With the Disney acquisition, that problem is solved, and both Netflix and Amazon have nice, big targets on their backs.
The caveat to Disney's control of Hulu is, of course, Comcast's 30% stake in the company. But the two seem to have a mutual respect for each other.
Last February, Comcast actually offered to merge with Disney for $54 billion — an unsolicited offer that Disney clearly turned down. More recently, Comcast backed out of the bidding war for Fox's assets, clearing the way for Disney to take over.
There is also the potential that Disney will go ahead with launching its own branded streaming service. Combine this with the ESPN sports service Disney is planning, and the company could control three distinct streaming services in 2018. That's a considerable piece of the online entertainment market, and one worth investing in.
Investing in Walt Disney Stock

Disney stock was far from the best performer last year. DIS stock gained a mere 4.76% in 2017, compared to gains of roughly 55% for both Netflix and Amazon shares. But Disney stock has become a momentum play heading into 2018.
The shares are up about 17% since their September bottom, with DIS reclaiming support at $100 in the process.  Furthermore, Disney has pulled its 50- and 200-day moving averages into a bullish cross — a technical formation that often signals longer-term gains for the shares.
As you can see from the chart, DIS' 14-day Relative Strength Index (RSI) is hovering near overbought levels. RSI is usually considered overbought near 70, and Disney stock is lingering just above 60 right now. In other words, traders might want to wait for a pullback to $110 or $105 before initiating a position, depending on your tolerance for risk in your portfolio.
That said, with Disney's potential for growth this year with Hulu, its own streaming services, and its red-hot franchises like Star Wars and Marvel, a little risk is worth the potential return.
Until next time, good trading!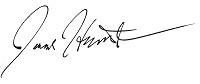 Joseph Hargett
Assistant Managing Editor, Banyan Hill Publishing
Editor's Note: There's a "magic" metal that's about to become the most fought-over and sought-after commodity on the planet. More than land, more than water, and more than gold and oil. Wars will even be fought over it. However, a small group of geologists recently discovered one deposit so big that it could solve the shortage crisis … meaning that early investors in the little-known company with the rights to mine this deposit are going to make an absolute fortune. To find out how you can get in on this once-in-a-lifetime investment opportunity today, click here now.