Digital Payment Services Are Challenging the Cash System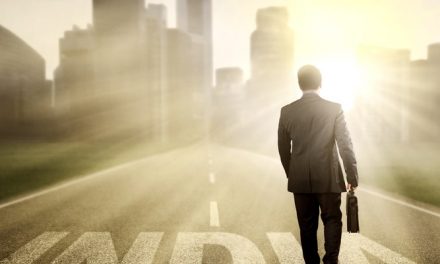 When was the last time you paid for something with cash?
If it takes you a moment to think about it, you might be one of the 30% of American adults who don't use cash at all during a typical week.
If you fall into that category, you're part of the overwhelming majority of Americans — 76% — who use cards or payment apps.
After all, cashless is the new trend.
And if you live in a big city, there's a good chance the new café or food truck down the street doesn't accept cash at all.
Getting Rid of Cash
One area that's seeing this trend become more and more dominant is the small and mid-sized business domain.
By getting rid of cash, the payment process is faster for customers, recorded through software and, of course, there's no need to worry about being robbed.
Amazon Go stores have joined the cause, as they now only accept digital forms of payment.
This trend has become so prominent that Visa actually offered to pay businesses to go cashless. The "Visa Cashless Challenge" in 2017 gave out $10,000 prizes to 50 small businesses that switched to digital-only payments.
Some of the most prominent payment apps have been PayPal's Venmo and Square's Cash App.
PayPal recently stated that Venmo's payment volume has gone up by 80% over the past year, totaling $19 billion in just the fourth quarter of 2018.
In the whole year of 2018, people sent over $62 billion through Venmo. That's about $170 million every single day!
And altogether, PayPal's services can process payments in over 100 different currencies, reaching billions of people all over the world.
Meanwhile, Square's Cash App has seen incredible growth as well.
One of the ways this service is different is that it lets you use a debit card as though the app were a bank account. Last June, just a year after the app had been launched, Cash App users spent $250 million with it that month alone.
Lastly, the app remains the No. 1 most downloaded finance app in the United States, which suggests that people are using it more and more.
Square, as a company, is a great example of how the world is starting to go cashless. It provides all of the necessary tools to do so.
This mainly appeals to startups or already established small or mid-sized businesses that want to have a streamlined, cashless payment system.
Square also provides a service called Caviar that makes it easier to order food from restaurants. The service is only available in certain areas, but there are plans to expand it to new markets.
Cash Is Quickly Becoming a Thing of the Past
The bottom line is that there are customers out there for these types of services.
You can see it in the sales numbers. Over the past three years, Square has increased its total revenue by an amazing 250%.
Although it might be tough to imagine a world with no cash, the sheer volume of digital transactions is too big to ignore.
In 2016, there were 482.6 billion noncash transactions, and that number is still seeing high growth.
By 2021, it's expected to grow by 82% to 877 billion. That means that in 2021, the average person will make 111 noncash transactions, more than twice per week.
And in 2024, about $7.64 trillion will be spent via digital payment systems.
That's an incredible amount of usage, especially when you consider that it's challenging the cash system, which has been around for more than a thousand years.
And Australia is going cashless faster than other countries.
In 2015, 79% of Australians agreed that electronic payments would soon become the norm.
Less than 10% of payments received by Australian businesses are in cash. And by 2022, that number is expected to fall below 2%.
This huge shift was boosted by Australia's central bank, which introduced a system in 2017 called the New Payment Platform. This system makes it possible to instantly transfer money from one bank account to another, even between different banks.
Keep in mind that this is the world's 14th-largest economy, and it already considers cash to be a thing of the past.
Getting Exposure to the Digital Payment Industry
Thankfully, there's a way to get into this huge trend via an exchange-traded fund (ETF).
It's called the ETFMG Prime Mobile Payments ETF (NYSE: IPAY).
This investment gives you exposure to 39 companies around the world that are players in the digital payment industry.
These are companies that provide digital payment hardware, software, infrastructure and more. And all of them are direct beneficiaries of this multitrillion-dollar market.
Regards,
Ian Dyer
Editor, Rapid Profit Trader