Digital Medicine Helps Spur the Blockchain Boom
I live in North Carolina, so I'm surrounded by a lot of pine and oak trees. While beautiful to look at, the pollen they give off this time of year drives me crazy.
Pollen makes me cough and sneeze constantly, so I like to take an antihistamine to help me breathe easier during the day.
But here's the thing: I never really know if the pills I take are actually working for me, or if I'm just experiencing a placebo effect. For all I know, my hope that the pills are working could be the thing that makes their effects seem "real."
Now imagine for a moment a technology that could tell you, without a doubt, whether or not your medicine is working. And it would do this by transmitting a signal to your smartphone after experiencing a certain chemical interaction with your body.
Sounds like science fiction, right?
Wrong.
Storing Our Medical Data on the Blockchain
Last year, the Food and Drug Administration approved its first digital pill for schizophrenia, called Abilify. After a user ingests it, the pill starts to transmit data to a patch, which is then stored on a person's smartphone in an app.
This tells people exactly when their pill starts working, and also helps doctors keep track of who's actually taking their medicine.
While there's only one "e-pill" on the market right now, drug companies have taken notice of this drug's success — and they're looking to copy it. In fact, I believe that this is what all of our medication could look like in the future.
That means we're going to have a lot of medical data on hand that we don't currently have right now. And it also means we're going to need a high-security place to store all that data.
This is where blockchain, the technology I've been telling you about the last few weeks, will have its chance to shine.
Blockchain is an unalterable — and nearly impossible to hack — digital ledger of information. And as our medication undergoes a complete revolution, there will be more adoption of blockchain technology.
To hear more about it, check out the video below that I recorded.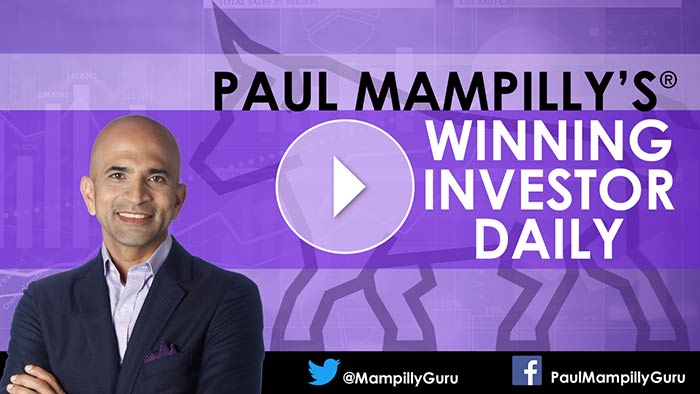 (If you'd prefer to read a transcript, click here.)
You'll hear me talk about several ways to invest in blockchain in today's video, but I also discuss this topic more in depth in my Profits Unlimited service.
I've even created a new special report for my readers, detailing how to get in on the ground floor of this new mega trend. It's called The Company at the Cusp of a 77,400% Windfall, and in it, I tell you about the one stock I believe has the best chance to skyrocket as this trend unfolds.
Regards,
Paul Mampilly
Editor, Profits Unlimited