Cloud Kitchens Are the Restaurant Industry's $365 Billion Revolution
---
Story Highlights:
Cloud kitchens are sweeping the nation and disrupting old-world kitchens. Could this be the death of restaurants?
This industry is set to grow from $35 billion in 2018 to $365 billion by 2030.
Your best way to play this rising trend before the market takes off.
---
In my neighborhood, there's a popular restaurant that is always teeming with people.
Every time I drive past, the parking lot is packed with cars.
Just last week on my way home, I saw a line of people spilling out the front door.
It was standing room only. But people appeared very content to stand and wait patiently in the Florida heat for their table.
So, when I learned of a new virtual restaurant concept that could potentially lead to the death of traditional restaurants, I was skeptical.
How could a technological innovation take away from the culinary delight of a dining-out experience?
So I dove into the research — and I quickly realized that we are on the cusp of yet another new, disruptive mega trend.
This potential mega trend is called the cloud kitchen.
A cloud kitchen is a restaurant without a dine-in option.
It's also a restaurant without a takeout window.
Customers don't even need to visit this restaurant in person.
All food orders are online orders submitted via smartphone apps.
A cloud kitchen still has a physical commercial kitchen that is staffed by chefs, support staff and delivery personnel.
It's only missing the busy dining rooms full of hungry customers.
All the meal preparation, packaging and delivery of food to nearby customers happens in the cloud kitchen.
Virtual Restaurants — Get All Your Food Under 1 Roof
So far, the cloud kitchen concept is becoming more popular with each passing day.
California boasts this new dining concept. One company that's pioneering the restaurant revolution is called Kitchen United.
Founded in 2018, Kitchen United is a Google Ventures startup that specializes in the cuisine-on-demand concept.
It offers fully licensed and equipped commercial kitchen spaces in what it calls "kitchen centers."
Kitchen centers are large warehouses or industrial spaces that compartmentalize and rent several fully functional commercial kitchen spaces to multiple virtual restaurants, all under one roof.
Not only does Kitchen United supply the commercial kitchen space, but it also provides the technology platforms needed for new cloud kitchen entrepreneurs to connect quickly with local customers and start receiving food orders for delivery.
For entrepreneurs interested in starting a restaurant business without the overhead of buying or leasing an individual restaurant space, new tech startups like Kitchen United supply all that is needed to get a virtual restaurant up and running in no time.
Kitchen United has set out to build "400 kitchen centers and install 5,000 kitchens across the [U.S.], giving restaurants a better and more cost-efficient way to gain quick access to off-premise diners."
The cloud kitchen concept is gaining momentum.
Money is pouring in from successful venture capitalists looking to take this new mega trend to the next level.
Take former Uber CEO Travis Kalanick for instance. Last year, he reportedly invested $150 million in a new startup called City Storage Systems (CSS).
CSS is a real estate investment company that buys distressed properties, such as dying strip malls or abandoned warehouse spaces, and repurposes them into smart, shared cloud kitchens for delivery-only restaurant businesses.
Like Kitchen United, CSS "allows for startup restaurants to rent out commercial kitchens without the startup costs which are normally associated with starting a restaurant, such as sinks, natural gas and interlock systems, and cleaning services. Clients of CSS can also use the software developed by the company for logistic purposes."
CSS is now the holding company of CloudKitchens. CloudKitchens offers fully equipped shared kitchen spaces for rent.
The overall cloud kitchen concept is likely here to stay as more people order their meals through food delivery services.
Capitalize on Cloud Kitchen Opportunity Before It Takes off 943%
A recent UBS report titled "Is the Kitchen Dead?" estimates that the food delivery sales market is slated to grow from $35 billion in 2018 to $365 billion by 2030. This is a gain of 943% and a compound annual growth rate of more than 20%.
With younger generations such as millennials and Gen Zers leading the charge, the cloud kitchen restaurant concept is a growing industry.
With many cloud kitchen concepts popping up in urban areas and near college campuses, younger people are flocking to these restaurants of the future.
Cloud kitchens offer a variety of menu items that are conveniently delivered by delivery services such as Uber Eats, Postmates, Grubhub or DoorDash.
As this comparison graphic from RestoLabs.com shows, cloud kitchens have their pros and cons:
But, as UBS recently noted:
The online food delivery is a mega-trend that looks set to grow tenfold over the next decade. We think it's possible that by 2030 most meals now cooked at home will instead be ordered online and delivered from restaurants or central kitchens. As we look to a future where consumers can tap a button and a drone delivers them a robot-cooked meal, we ask: Is the kitchen dead?
As an early investor during this exciting transformation of restaurants as we know them, there's opportunity here to profit.
One way is to invest in the technology behind the cloud kitchen. You can do this through an exchange-traded fund (ETF) called ARK Web x.0 ETF (NYSE: ARKW). Online payment companies and food delivery services are holdings in this ETF.
Bloomberg data shows ARKW invests in companies that are focused on shifting technology infrastructure from hardware and software to the cloud, enabling
mobile and local services. Companies may generate their entire business through websites.
In reply to UBS, I'd say the kitchen isn't dead. But it's transforming with the new world.
And I'd tell traditional restaurants like the popular one in my neighborhood to pay very close attention, as the cloud kitchen concept may soon be knocking on their doors.
Until next time,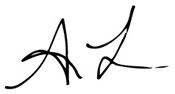 Amber Lancaster
Director of Investment Research, Banyan Hill Publishing