New Chinese Fintech Company WeiDai Has Enormous Potential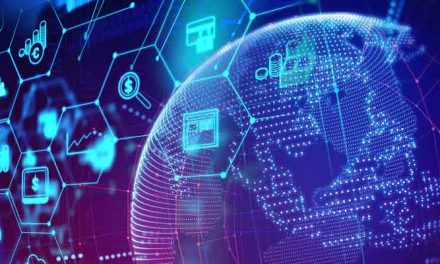 The on-again, off-again trade relationship between the U.S. and China has been a driver of uncertainty in the markets.
This week, the relationship is "on again," as leaders from the No. 1 and No. 2 global economies sit down for two days of trade negotiations. But even before the U.S.-China negotiations began, Chinese stocks were in rally mode.
Both the Hang Seng Index and the Shanghai Composite Index have rebounded sharply since the beginning of the year. And the ChiNext Index just logged its best two-day performance since October.
The improving mood in China has put small caps and tech stocks back in the driver's seat.
"Following a wave of goodwill impairments and profit warnings, the worst time for small-cap stocks is over," Xu Chi, an analyst at Huachuang Securities, told ETF Daily News this week.
Also, China's Securities Regulatory Commission is doing away with its automatic margin call threshold. This move lowers capital requirements for riskier assets and broadens the use of foreign investment capital. That's driving additional interest in the Chinese small-cap market.
The question you're asking right now is probably: "What does this mean to me?"
What this means is that small-cap Chinese tech stocks like iQIYI Inc. (Nasdaq: IQ) — the Chinese Netflix — and Bilibili Inc. (Nasdaq: BILI) — an online media startup — are back on the menu.
Investors wrongfully shied away from these companies when the U.S.-China tariff troubles started up, ignoring the fact that neither rely on the U.S. market at all for revenue or earnings growth.
However, the downside of the tariff negotiations, the restrictions on foreign investments, has limited growth in the Chinese tech sector.
Those restrictions are now fading, and should fade even further if the U.S.-China trade talks go well.
To get in on this budding boom in Chinese small-cap tech stocks, you could dive into IQ and BILI with the rest of the market.
Or you could get in on the ground floor with the new Chinese fintech company that I'm going to highlight today!
Disruption in Chinese Financials
When it comes to fintech and disruption of the Chinese financial system, Weidai Ltd. (NYSE: WEI) is currently center stage.
The company operates as an online loan financing firm, connecting borrowers with online investors, peer-to-peer lenders and institutional funding partners.
On the surface, Weidai doesn't appear to be doing anything revolutionary. It's just offering loans with automobiles as collateral.
It's how Weidai is doing this that makes the company a disruptor in the Chinese financial market.
Weidai's biggest customers are small and medium-sized enterprises (SMEs). Automobiles are among the biggest capital holdings of these SMEs.
Weidai uses those autos as collateral to improve an SME's credit profile, allowing for higher credit limits at lower costs.
What's more, Weidai gets added insurance on its loan offerings, as most of these automobiles are GPS-trackable.
Loans can be originated online via the WeChat mobile app or in one of Weidai's 517 nationwide service centers in more than 300 cities.
Lending decisions are typically completed within 30 minutes of an application submission. And automobiles are appraised, and loan funds delivered, in the same day.
Explosive Growth Is the Key
Growth has been amazing for Weidai.
Founded in 2011, the company has grown into the largest auto-backed financing provider in China in terms of loan volume. Furthermore, revenue is exploding.
In 2017, Weidai brought in about $245 million. That grew nearly 89% in 2018 to roughly $463 million. This fiscal year, revenue growth is already tracking about 16% higher than fiscal 2018.
And if you have concerns about China's automotive market, let me allay those fears.
Weidai has taken aim at one of the fastest-growing markets in China. According to a 2017 report by Research and Markets, the Chinese auto market hit a valuation of $163.4 billion in 2017. It's projected to top $254.1 billion by 2021.
That's a lot of cars for SME collateral. That means more loans, expanding business and growing revenue for Weidai.
But before you dive into WEI stock, you should know the risks:
The stock is subject to the whims and sentiment surrounding U.S.-China trade relations. These talks don't directly affect Weidai's business operations, but the shifting sentiment can create volatility in the stock.
WEI just began trading on the New York Stock Exchange in November. The stock has seen some volatility, dropping as low as $9 per share from its initial public offering near $10. The recent uptick in Chinese small caps now has the shares trading north of $10.40, which is a bit pricey.
Because WEI is a little-known small-cap Chinese stock, volume is thin right now. This could lead to sharp price swings that leave you holding the shares for longer than you want should you try to get out of your position.
Ultimately, however, Weidai has tremendous growth potential.
If you're looking for a ground-floor investment opportunity in the Chinese fintech sector, WEI stock could hit it big for you this year.
Until next time, good trading!
Regards,
Joseph Hargett
Research Analyst, Banyan Hill Publishing
Editor's Note: Two years ago, Paul Mampilly revealed his small-cap trading strategy to members of his Inner Circle. Since then, this group has reported collective profits in excess of $39 million. One subscriber wrote: "My profit is $1.1 million. Feel free to share this so people know your strategy works." Now, after minting new millionaires across America, Paul is sharing the full details of his strategy … for FREE. But to attend this exclusive online event, you must secure your spot as soon as possible. To guarantee your access to this FREE event, click here.