Catalysts: The Hidden, X-Factor Key to Tech Profits
---
Editor's Note: Starting today, we are beginning a special series of Bold Profits Daily reports on what I believe is the greatest wealth-generating sector of the stock market in history. Check out today's video and special report from Senior Editorial Manager Nick Tate on a hidden X-factor that can send stocks in this white-hot sector soaring. Then, watch for our Market Talk Monday — with me and Amber Lancaster — and special Bold Profits Daily updates all this week from the three of us, plus Ian Dyer. So stay tuned for each daily update, and click here to check out my YouTube channel for other installments in this special series! — Paul Mampilly
---
What is it that sends certain stocks soaring? The X-factor, you might say?
Let me tell you.
There is a little-known factor that can have a massive impact on a biotech company's stock value.
I'm talking about catalysts.
With biotech, a catalyst can be the key X factor that determines whether a stock becomes a supernova superstar or a black hole for your money.
Watch below to find out how you can grab the all-star biotech stocks.
Until next time…
To your health and wealth,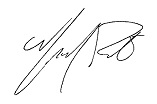 Nick Tate
Senior Editorial Manager, Banyan Hill Publishing