Buy Next Bitcoin Boom Before $115K!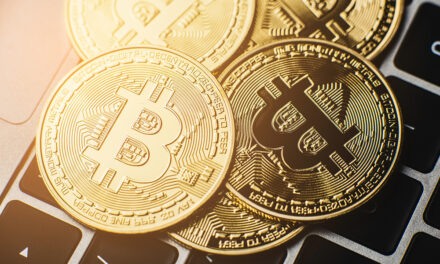 Bitcoin's on a roll, but how high can it go?
Well, we believe the sky's the limit!
We're entering a prime point for bitcoin — not only as an investment, but as a way to buy actual things such as cars, homes and vacations!
You know we have big predictions for the price. Ian's calling $115K by August.
Find out the full scoop on bitcoin, including price targets, the halvening surge, the best moment to get in for gains and exciting new U.S. bitcoin exchange-traded funds (ETFs) to hit the market in the near future:
Today, I'm sharing insights on the future price action of Bitcoin cryptocurrency – how high it can go and where we expect its heading as far as mainstream consumer adoption is concerned. This includes projected dates as to when you can expect new U.S. Bitcoin ETFs to hit the market based on SEC approval and how these new ETFs are anticipated to boost Bitcoin's price.  Plus, I'll give details on how you can sign up for Paul & Ian's brand-new cryptocurrency research service that will be launching soon. You can click the strong hands icon over my shoulder to sign up now & reserve your spot now. And please remember to click our YT channel subscribe button, give us a thumbs up if you like the content, and signup for our free investment e-letter at BoldProfitsDaily.com. Let's get started.
Invented in 2008 by an unknown individual or group who identify as Satoshi Nakamoto, Bitcoin cryptocurrency, is a semi-anonymous, decentralized digital currency, based on blockchain technology, that began being used in 2009.
Bitcoin has no central bank nor single administrator.   It's described as a peer-to-peer electronic cash system and signifies one of the world's biggest developments in financial technology a.k.a fintech.   Simply put, it quote "allows people to send money to each other quickly, cheaply, and without employing a middleman. It can also be quite profitable." End quote
Bitcoin is not mined from the earth like gold.  As seen in this video, bitcoin mining performed today takes place in large mining facilities or data centers.  These thermally-regulated facilities mine from hundreds of bitcoin mining computers running simultaneously that use hardware servers like ASICs, as seen in this image, which stand for Application Specific Integrated Circuits
Miners create bitcoin by using computers to solve complex mathematical problems.   Solving these math problems is the process of verifying the legitimacy of bitcoin transactions.  Once a miner has verified 1MB worth of bitcoin transactions, known as a "block," these blocks are added to the blockchain or public ledger.  As a reward for completing and verifying a block of bitcoin transactions, the miner receives bitcoin as payment.
But get this.  The amount of bitcoin that can be mined is finite.  The exact amount is 21 million bitcoins.  Once 21 mln bitcoins are minted, no new bitcoins will enter into circulation.  The year this is expected to happen is 2140.  Right now, about 18.67 mln BTCs have been produced, equivalent to mining 88.89% all bitcoins that will be issued.   So, approx. 2.3 mln bitcoins are left to be mined.  It will take another 119 years before the last Bitcoin ever is mined.  Why? Well, it's all about the halving process which takes place about every four years.
As Decrypt.co aptly frames … quote "In return for discovering a block, bitcoin miners receive a fixed Bitcoin block reward. When Bitcoin first launched, the reward was set at 50 BTC—but it halves periodically, after 210K new blocks have been discovered.  That happens roughly every four years, reducing the reward to 25 BTC, 12.5 BTC, 6.25 BTC, and so on. Three halvings have been completed so far; the most recent Bitcoin halving occurred in May 2020, cutting the block reward to 6.25 BTC. The next halving is expected to occur in 2024." End quote
Back in 2013 about 3,600 bitcoins where mined daily, in 2017 1,800 bitcoins where mined daily, this year, 2021 about 900 new coins will be added every day.   Per Bloomberg data, bitcoin mining supply will drop to 450 a day in 2024 and, by 2025, the annual change in total supply is set to be below 1%.
Now this is where the gains can be made.  Per Bloomberg analysis, this diminishing bitcoin supply is set to boost the price of bitcoin.
First, as seen in this historical price chart, bitcoin's price has been on meteoric rise. Starting out at 6 cents per bitcoin in August 2010, it's now at $55,000 per bitcoin today.
Bloomberg data shows, for the first-time new bitcoin supply is expected to drop below 2% of the total outstanding in 2021 vs. 4.3% in 2017 and 15% in 2013, which quote tilts the price bias of bitcoin upward.  If previous patterns repeat, in the years following a halving of annual supply, Bitcoin has added at least a zero to its price. End quote.  As this declining supply and rising bitcoin price chart shows, Bloomberg data forecasts the avg. annual bitcoin price is on track to reach $100,000 this year. This goes hand and hand with Bitcoins maturation and increasing mainstream adoption as a digital gold investment and consumer monetary transaction medium.
What's also set to potentially increase Bitcoins price from today's level is the coming boom of new U.S. Bitcoin ETFs about to hit the market.  As this table shows, recently, Fidelity officially filed to launch their version of a U.S. Bitcoin exchange traded fund called Wise Origin Bitcoin Trust.  Per Bloomberg, industry insiders believe SEC approval is likely in the coming months. Fidelity's Bitcoin ETF is the sixth Bitcoin ETF to file in the past 3 months, showing growing interest in the investment theme for the masses.  These ETFs are highly likely to increase demand for Bitcoin and thus its future price.
So, what does this mean for you Bold Profits Nation? Well, demand for bitcoin has legs!  Bloomberg projects bitcoin will which $100K this year, Paul predicts it will reach $250K over the next 1-3year and Ian Dyer predicts bitcoin will reach $115K by August of this year and $350K overall in this bull cycle which he boldly pinned to this Twitter page.
In addition to being a financial investment for your portfolio Bitcoin is also a means to buy items you want!  You can now buy a Tesla, a house, artwork, your next epic vacation and thanks to online payment platforms like PayPal you'll soon be able shop tens of millions of merchants around the world.
My recent Twitter Poll reveals our Bold Profits Strong Hands nation is primed and ready to add bitcoin as a way to make major purchases.  The Poll revealed 41.3% of respondents would consider buying a car with bitcoin, 31.3% would by a house, 15% would use it to fund their next epic vacation while 12.5% would consider using their bitcoin gains to fund their retirement, pay for a child's education, reinvest it or as Alonzo's Son astutely put it:  Keep Stacking and HODL.  FYI, HODL in bitcoin language means Hold.
So, if you want to join the bitcoin investing revolution, the Bold Profits Team has great way for you to play it.  Paul & Ian will soon be launching a brand-new cryptocurrency trading product called Crypto Flash Trader to sign up to receive details on this coming service and reserve your spot for the coming launch, please click the strong hands icon over my shoulder.
Finally, turning toward the U.S. economic week ahead: There will be 7 major economic releases.  On Tues. March Consumer confidence will post at 10am, on Wed. Mar.'s ADP Employment Change and MNI Chicago PMI will post at 8:15am and 9:45am respectively. On Thurs. Mar.'s Final print for Markit U.S. Manufacturing PMI, Feb.'s Construction Spending MoM and March's ISM Manufacturing will post at 9:45am & 10am respectively. And n Fri. Mar.'s Jobs report will post at 8:30am.
And if you just can't get enough of our analyses of bitcoin and other cryptocurrencies, be sure to sign up for our Crypto Flash Trader hotlist here.
This will make sure you're one of the first to know when this new service launches!
Plus, get exclusive research BEFORE the launch!
Regards,
Editor, Profits Unlimited
---
Editor's Note: You should pay attention because this dynamic duo has nailed pretty much every major crypto call over the last three years:
In December 2017, within days of bitcoin's multiyear top, Paul issued a warning: "The last time I saw this kind of mania was in 1999. Stay away!" Within days, bitcoin began a cataclysmic 80% drop.
Bitcoin bottomed on December 16, 2018. On December 20, Paul announced: "I'm calling a bottom … another rally to come!"
And in January of last year, Paul predicted: "Bitcoin will reach new highs in 2020!" In December, bitcoin did just that, and Paul's prediction like many others … came true.
Ian has made a number of accurate calls and has become our resident crypto expert. In August 2020, Ian predicted bitcoin would hit $50,000 within a few months. It has recently touched $48,000!
Bottom line: These are the two guys you need to listen to if you want to make money in the crypto space. Reserve your spot for their new crypto research service here now: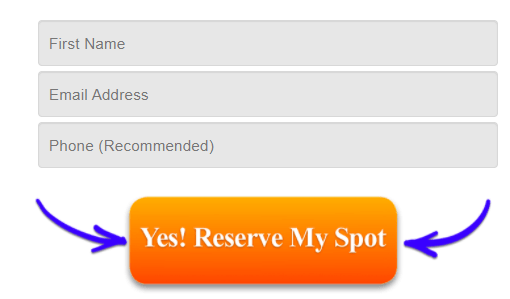 ---