Bold Profits Daily – Paul Mampilly's Stock Picks and Market Insights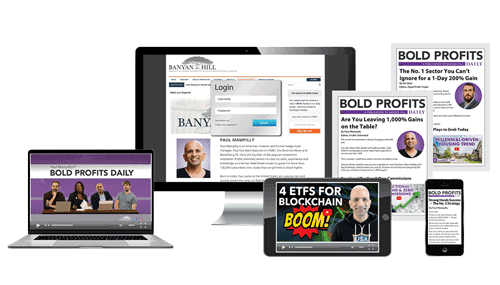 We've been beating the market more than three-to-one.
Elites paid Paul's hedge fund millions for his stock picks – but in Bold Profits Daily, he shares insights you can use, including stock names and tickers, for FREE.
Paul has called every major market top and bottom. He ignores media hype (they're always late) and guides investors through when to sell and when and what to buy with both fists.
If you're looking for real portfolio growth, look no further than Bold Profits Daily: America's No. 1 Source for Growth Investing.
Recent Bold Profits Daily Articles