Biotech Stocks to Buy For 2020 Based on 3 Market Power Plays
---
Story Highlights:
The biotech stock market size is projected to exceed $775 billion by 2024.
Paul Mampilly predicts the new biotech bull market and finds three power plays that will make his previous biotech gains (355%, 696% and 2,539%) pale in comparison.
One way to gain exposure today … before the market explodes.
---
That classic smell always takes me straight back to my childhood, when I would sit in my mom's kitchen.
The warm, sweet smell of vanilla.
It reminds me of her cooking — cakes, pies, whipped cream…
It's amazing how complex the human body is. Just a simple smell can trigger such vivid memories. And every day, scientists discover more and more.
You see, there are 100 trillion cells working together in your body. New innovations in the biotechnology industry are tapping into this complexity and extending what we can do and be.
The scientific advances and technological breakthroughs are nearly innumerable.
From biotech-based aroma ingredients to sustainable and environmentally friendly biotech discoveries, the potential for savvy investors to reap rewards is tremendous.
And that's only the beginning…
The global biotechnology market size is now approximately $482 billion and on the cusp of a breakout. Biotech stocks will soar in a breakout.
In all, per Global Market Insights, the market size is projected to exceed $775 billion by 2024, growing at a 9.9% compound annual growth rate, or CAGR for short.
According to recent Bloomberg data published last week: "Wall Street's biggest bulls expect 159 of the 218 stocks in the Nasdaq Biotech Index to double over the next year."
So, as 2020 draws near, I've identified three big biotech breakthroughs that are sure to have a notable impact on the industry and your portfolio.
Biotech Breakout No. 1: The Biotech Scent Market Is About to Explode Higher
The flavor and fragrance industry is a big deal.
Let's face it. People want food that tastes good. They want their homes to smell good. We'll even splash on some perfume or cologne before heading out.
But there's a disruption here that's creating a huge opportunity in the industry. People don't want to flood themselves with chemicals. They want natural.
Per Grand View Research, the $36 billion global biotech flavor market is forecast to reach nearly $55 billion by 2025. This is a CAGR of 7%.
BASF SE, one of the world's biggest chemical companies, recognizes this growing demand and just made a major acquisition last month to get a foothold in this booming market.
The Germany-based conglomerate just purchased Isobionics.
Founded in 2008, Isobionics is a natural flavors and fragrances (F&F) innovation leader in biotechnology.
The company produces and sells a variety of natural products in the F&F market using its proprietary fermentation platform technology — similar to brewing beer.
In all, Isobionics' fermentation technology produces flavor compounds that are used in the beverage and fragrance industries, such as:
Valencene — an orange flavor.
Nootkatone — a grapefruit flavor.
Beta Bisabolene — a lemon-lime flavor.
It states that its production process uses renewable materials with low carbon/energy footprints.
BASF sees this acquisition and F&F market entrance as a win-win situation.
Julia Raquet, who heads BASF's Aroma Ingredients business, put it this way:
"The Flavor & Fragrance industry is experiencing an increasing need for natural ingredients, but fluctuating product quality, availability and sustainability are constant challenges for our customers. By entering the market with biotechnology-based aroma ingredients, we intend to provide our customers with high-quality products to respond to the current market challenges."
Biotech Breakout No. 2: 3D Medical Printing Surges Into a $3.7 Billion Market
This next breakthrough offers hope for patients on organ transplant waiting lists.
I'm talking about the 3D medical printing market.
Today, biotech scientists are discovering ways to create human organs.
One company has gone so far as to bioprint a miniature version of a human heart!
The Illinois-based pioneering biotech company BioLife4D is laser-focused on leveraging advances in life sciences and tissue engineering to 3D-bioprint viable human hearts suitable for transplant.
According to a report from BioSpace: "The miniature heart had all the structures of a full-sized heart, with four internal chambers."
In the same report, Ravi Birla, the company's chief science officer, stated the company believes it is "at the forefront of whole heart bioengineering, a field that has matured quickly over the last year, and well positioned to continue our rapid scientific advancement."
Per ReportLinker, the $973 million global 3D-printing health care market is projected to reach $3.7 billion by 2026, growing at a CAGR of 18.2% from 2019 to 2026.
As you can see, there is plenty of room for growth in this space. It could be a cash cow for investors in the not-so-distant future.
Biotech Breakout No. 3: Massive Growth on Deck for the Red, White, Blue and Green of Biotech
The main areas of biotechnology are divided into four colors: red, white, blue and green.
Red biotech — pharmaceutical and medical discoveries to help the body fight disease.
White biotech — sustainable and environmentally friendly product alternatives to harsh chemical, mechanical or physical processes.
Blue biotech — marine and ocean discoveries that increase the food supply via aquaculture or alternative energy sources such as biofuel from microalgae.
Green biotech — agriculture or plant-based technologies to economically improve crops.
All four areas are projected to surge in 2020 and beyond. Projections show:
The global red biotech industry to grow 30% by 2024 and reach $430 billion, per Acumen Research and Consulting.
The global white biotech industry rising 47% by 2024 and reach $262 billion, according to Transparency Market Research.
The global blue biotech industry is set to soar 86% by 2024 and reach $6.8 billion, according to Energias Market Research.
The global green biotech industry will climb 68% by 2024 and reach $66.7 billion, per Market Data Forecast.
So, as you can see, opportunities abound.
Be a Bull in This Biotech Breakout
This is the kind of biotech bull market that Paul Mampilly capitalized on to lock in gains of 355%, 696% and an incredible 2,539%. In fact, he believes we're gearing up for a brand-new bull market in biotech. And to make sure you get in on the ground floor, he's putting the final touches on an urgent briefing. In it, he'll reveal three small-cap biotech stocks that will make his previous winners pale in comparison. Stay tuned.
But to participate in this rising biotech mega trend today, I recommend buying into the ARK Genomic Revolution Multi-Sector exchange-traded fund (NYSE: ARKG). 
The fund's website states: "Companies within ARKG are focused on and are expected to substantially benefit from extending and enhancing the quality of human and other life by incorporating technological and scientific developments and advancements in genomics into their business."
The companies held in ARKG may develop, produce or enable:
CRISPR.
Targeted therapeutics.
Bioinformatics.
Molecular diagnostics.
Stem cells.
Agricultural biology.
As mentioned earlier, there are almost too many scientific and technological breakthroughs moving through the biotech industry today.
Now is an ideal time to stake your claim in this revolution.
Until next time,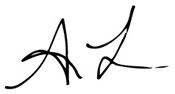 Amber Lancaster
Director of Investment Research, Banyan Hill Publishing