4,500% Biotech Opportunity: Needle-Free Diabetes Devices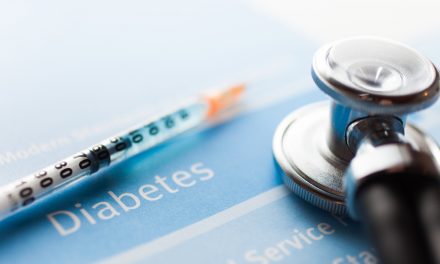 My doctor's words hit me like a kick in the chest: "You have diabetes."
It was 16 years ago, the result of lab work for my annual checkup. My reaction was full-on Chicken Little, mostly because I hate needles. The idea of daily insulin injections or needle sticks to check my blood sugar petrified me.
So, it didn't take much prompting for me to change my diet and start hitting the gym —not because I prefer celery to donuts or cardio to Netflix. Believe me.
And today, I'm happy to report I'm 22 pounds lighter and my blood sugar has dipped to prediabetic levels. My doctor no longer writes "diabetic" on my medical records.
But I feel for the 114 million Americans with diabetes or prediabetes for whom needle sticks are an everyday pain in the arm (or finger) they would love to give up.
Which is why I'm thrilled to tell you about two major biotech advances that my research tells me will soon allow people with diabetes or prediabetes to do just that. They're not only great news for trypanophobics (fear of needles), but for biotech investors, too.
Together, these breakthroughs present a massive investment opportunity by tapping into a huge market.
More than 1 in 3 Americans have high blood sugar. And this problem affects billions more worldwide — a figure projected to grow by more than 50% over the next decade.
That's why the race is on for biotech firms to develop better solutions.
I'm talking about the two holy grails of diabetes treatment: insulin pills and glucose-monitoring devices. And these game-changing therapies are closer than you think.
That's why now's the time to invest in the new era in diabetes treatment, Fortunately, I have two trades for you that our Bold Profits research team projects could land big gains in the next year or two.
Tap Into the $35 Billion Diabetes-Equipment Boom
Chances are that you know or love someone with diabetes or prediabetes.
Let me throw a few numbers at you:
About 30 million Americans have diabetes, according to the Centers for Disease Control and Prevention. Another 84 million have prediabetes, which means they have elevated blood sugar levels that puts them at risk for type 2 diabetes.
U.S. diabetes cases (type 1 and type 2) will top 54.9 million by 2030, according to the Institute for Alternative Futures. That's a 54% increase from 2015 to 2030.
Annual medical costs for diabetes care will increase by 53% — hitting $622 billion by 2030. The global market for diabetes equipment alone is expected to grow 7% every year, hitting $35 billion by 2024, according to some estimates.
Now, all of these projections assume there will be no major changes in diabetes care.
But new needle-free continuous glucose monitoring (CMG) devices and insulin pills are almost certain to replace the old ways of diabetes care in the decade ahead — fueled by the incredible amount the nation spends to manage and treat the disease.
In February, Massachusetts Institute of Technology (MIT) researchers reported a big break in developing a new insulin pill.
As detailed in the journal Science, the MIT team's pill is a biodegradable insulin capsule with a microneedle. When a person swallows the pill, insulin injects directly into the stomach wall, which contains no pain receptors.
Meanwhile, several companies have developed CMGs they are just rolling out — including the Guardian Connect CMG, the V-Go CMG and the FreeStyle Libre, which lets users track their blood sugar with a smartphone.
The devices vary, but all allow users to monitor their glucose levels using a handheld or wearable sensor instead of finger-stick blood tests.
It also looks like automated insulin pumps are the future.
These wearable devices continuously track glucose levels and automatically inject the required dose of insulin.
As these new advances receive Food and Drug Administration approval in the months and years ahead, they are sure to be covered by insurance companies, Medicare and Medicaid, which now pick up more than 90% of these costs.
From a financial standpoint, that's great news for people who use diabetes equipment, the companies producing it and investors who put their money into these innovations.
2 Smart Plays for Massive Profits
So what's your best play to capitalize on this coming mega trend in medicine?
For the really big gains, you could invest in individual stocks for the companies racing to bring their products to market. But choosing the right one is tricky.
A safer bet: Subscribe to Paul Mampilly's Extreme Fortunes service, which includes a company at the forefront of the new CMG boom — an opportunity his calculations show could soar as much as 4,500%!
A more conservative play (for more conservative gains): Add an exchange-traded fund (ETF) to your portfolio.
One option our Bold Profits research team has identified as a good bet is the SPDR S&P Health Care Equipment ETF (NYSE: XHE).
The $619 million fund's managers aim to replicate as closely as possible the performance of the S&P Health Care Equipment Select Industry Index.
XHE is up 10.7% year to date. It has a price-to-earnings ratio of 32.54 and has been outpacing traditional health care ETFs over the past 36 months, Yahoo! Finance reports.
This tells me the medical device industry — including diabetes equipment — is a growth segment.
With projections showing diabetes cases, care and costs will skyrocket over the next decade or more, investing in the newest treatment options is not only good for the country's overall health, but also your own wealth.
By adding XHE and Paul's hottest new diabetes recommendation to your portfolio, you can accomplish both goals — regardless of whether or not your doctor has told you what mine told me 16 years ago.
Until next week…
To your health and wealth,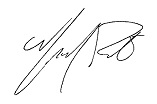 Nick Tate
Senior Managing Editor, Banyan Hill Publishing