Biotech is Leading the $8 Billion IPO Surge
---
Story Highlights:
Biotech IPOs in 2018: 60, raising $8.2 billion
Biotech IPOs in 2019: 38 so far.
Investment potential: See triple-digit gains in a year with this IPO stock recommendation.
---
Biotech IPOs are on a roll, with 2019 shaping up to be a record-breaking year.
Last year was a high-water mark for biotech firms going public. 60 firms issued initial public offerings (IPOs), including big-money earners Moderna, Allogene Therapeutics and Rubius Therapeutics. The total for the year was about $8.2 billion raised, besting 2014's record of $6.5 billion.
But the IPO Class of 2019 is already setting the stage to outshine previous years with 38 biotech firms already going public in just the first half of the year.
Last month alone was jam-packed with new biotech IPOs. Nine biotech companies went public in June, including last week's next-generation cancer therapy pioneer Adaptive Biotechnologies, according to BioPharmCatalyst.com.
And two more are set to go public this month.
So what's driving all this action and how can you ride the IPO wave?
The answer to both questions can be summed up in two words: calculated risk.
Early-stage biotech companies — those with experimental drugs in preclinical stage or phase 1 safety testing — are leading the pack, outperforming more established firms with drugs farther down the pipeline.
Today, I have two ways to play the red-hot biotech IPO market. One has already posted gains of nearly 30% for those who bought in last January.
Tap Into the Lifeblood of Biotech Profits: Genetics
Tech IPOs have seized headlines this year — with companies like Uber, Pinterest, Zoom, Slack and Beyond Meat getting all the attention (with varying degrees of success).
But a new analysis out this week shows that, behind the big headlines, biotech companies that are tapping next-generation therapies have been "super-performers."
These companies are developing gene-based drugs, immunotherapies and other patient-tailored treatments. This is the beginning of a huge shift in medicine. It's the hallmark of the "precision medicine" trend, which is replacing our outdated, one-size-fits-all health care system.
The analysis from Evercore ISI Research shows that early-stage biotech companies that have gone public since 2012 have, on average, raised more money. These have also performed better than biotech companies whose IPOs came closer to when they brought a product to market.
"This cohort of super-performers is composed of companies with ample access to capital that are new modality leaders (mainly gene therapy)," wrote Evercore's Ravi Mehrotra and Josh Schimmer, Barron's reports.
The best of those super-performers brought the averages for the early-stage biotech IPOs to a mean return of 64%, compared with 32% for mid-stage companies and 60% for late-stage companies, Evercore found.
So, in a year with a record number of biotech companies going public, the investment potential is, well … historic.
2 Ways to Profit From Superstar Biotech IPOs
As the mega trend of gene-based precision medicine grows, investors have a number of ways to capitalize on it — right now.
That's why this trend is a major focus for us at Bold Profits Daily.
One way for you to take advantage right now is through Paul Mampilly's new IPO Speculator service. The service's model portfolio includes a precision medicine stock that has soared 97% since Paul and our IPO Speculator analysts recommended it just a week ago.
Another way to capitalize on this year's white-hot biotech IPO market is by adding an exchange-traded fund (ETF) to your portfolio that groups them together.
The Renaissance IPO ETF (NYSE: IPO) is a basket of companies that recently went public and are listed on a U.S. exchange. The ETF holds assets of more than $30 million and is up more than 30% year to date.
If that growth trend continues, you could be looking at triple-digit gains by next year.
One last thing: Is there an area of biotech you'd like to see explored here? If so, I'd love to hear from you. Email me at boldprofits@banyanhill.com.
To your health and wealth,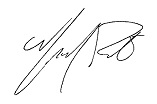 Nick Tate
Senior Editorial Manager, Banyan Hill Publishing