Exclusive! Bold Profits Team Reveals the Biggest Investing Opportunities of 2020
---
Editor's Note: We have something very special for you for our Bold Profits weekend edition. Senior Editorial Manager Nick Tate is taking over with a video update to report to you LIVE from Banyan Hill's premiere event, the Total Wealth Symposium. This is a once-in-a-lifetime opportunity that you won't want to miss.
---
It's the biggest investment event of the year…
The energy is so high here in Amelia Island, Florida, that I just had to share this with you.
You see, Paul Mampilly, Amber Lancaster and Ian Dyer have all gathered in front of hundreds to reveal the biggest investing opportunities in 2020.
They're telling you exactly how to turn your money into … well, more money.
And that's only the beginning. All the brightest investing minds from Banyan Hill have gathered and want to share their insights on how to make fortunes in The New Roaring '20s — the Roaring 2020s, that is — and beyond.
Watch now to make sure you don't miss a single moment.

Hello, everybody.
Nick Tate here, senior editorial manager for Banyan Hill's Bold Profits team…
And I'm coming to you LIVE today from the floor of the 2019 Total Wealth Symposium, here on Amelia Island in North Florida.
Now, if you're familiar with TWS, you know it's Banyan Hill's SIGNATURE annual investment event — bringing together the absolute BRIGHTEST minds in the world of investing and personal finance.
It's the BIGGEST investment event of the year — the BEST place to get practical, actionable insights into how to turn YOUR money into MORE money.
This year, we're featuring a WHO'S WHO of Wall Street legends providing their BEST recommendations for investing during the ROARING '20s — as in the 2020s — and beyond.
Now, if you're not here…not to worry. We're LIVESTREAMING the event, which is still taking place behind me here. And we're also recording this year's TWS, so you don't miss a moment.
The livestream and recordings are available by clicking this link.
Now, with an event as wide-ranging as this one, I can't tell you EVERYTHING you'll get when you sign up. But let me give you just a sample of a few highlights:
• You'll hear Wall Street legend Paul Mampilly's best bets for grabbing 1,000% gains from next-generation ENERGY stocks and FINTECH companies that are giving big oil and big banks A RUN FOR THEIR MONEY — LITERALLY.
• You'll also get Amber Lancaster's take on massive HIDDEN real estate investment opportunities, Ian Dyer's recommendations for tapping a hidden tech industry you may not even have heard of AND our BEST PICK for capitalizing on this year's white-hot IPO market, which has captured everyone's attention.
When you sign up for our 2019 TWS event, you'll also get Jeff Yastine on how to Profit From the New DRONE Economy, Matt Badialli on why the Next Gold BULL Market is Here and Chad Shoop on How to Make $40K a Year in Just 10 Minutes a Week.
What's more, you'll hear the best strategies for Investing in the NEW Roaring 20s and Beyond – in a roundtable discussion from our panel of experts, Paul Mampilly, Charles Mizrahi, Jeff Yastine, Matt Badiali and Dave Ramsey.
In short, the 2019 Total Wealth Symposium is your BEST ROADMAP to investing success for 2020 and beyond.
Well, that's it for me.
I've got to get back to the conference.
So, until next time,
I'm Nick Tate, for Banyan Hill's Bold Profits team.
I was lucky enough to hear from many readers like you at this year's event.
Some we even caught on video. Be sure to check out Paul's YouTube page to watch our Total Wealth Symposium playlist.
And from next-generation energy to massive hidden real estate to the tech industry no one is talking about, our Bold Profits team didn't disappoint audiences with their top-notch investment picks.
Make sure you click here to find out how to get full access to all the great advice from our team at this year's Total Wealth Symposium today.
But the excitement of this busy week didn't slow down the team in our Bold Profits Daily. They didn't miss a beat in offering new-world insight and opportunities to profit this week. Keep reading to see what they had to say.
To your health and wealth,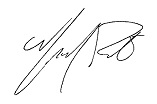 Nick Tate
Senior Editorial Manager, Banyan Hill Publishing
Week in Review
Monday, September 9: This week, Paul Mampilly and Amber Lancaster talk about recent developments with WeWork, Tesla, China: Lame Wall Street Wrong Again. Time and time again, the Bold Profits team makes calls and buys into stocks ahead of the curve. And recently, Wall Street's been right on the team's heels, trying to keep up. Click here to find out more.
Tuesday, September 10: Paul gives you a heads-up that Digital Gold Is Flashing Buy Signals Right Now. Bitcoin is on the cusp of another incredible rally, and Paul believes there are three main reasons why. With U.S. interest rates going down, international currencies losing value and people panicking over international crises, a bid for bitcoin is not far behind. Click here to find out how you can profit.
Wednesday, September 11: Amber gives you a sneak peek at her Total Wealth Symposium presentation with Real Estate 2.0: Tech Transformation Fueling Hidden Opportunities. This presentation focuses on real estate's next generation of massive hidden opportunities for investors. Think real estate, with a Bold Profits sectors-of-tomorrow twist. Click here to read more.
Thursday, September 12: Nick Tate shares his personal pet story and shows you how to Beat the Market 10-to-1 to Tap the $75 Billion Pet Economy. Pet spending in the U.S. exceeds $75 billion a year and will grow by double digits over the next three to five years. Find out how to turn this growing mega pet trend into profits for your portfolio by clicking here.
Friday, September 13: Ian Dyer keeps up the crypto conversation with The Truth About Facebook's Fintech — Should You Buy Now? Cryptocurrency is about to reach its biggest rebound yet. But the mainstream media continue to make crypto out to be a risky investment. So this week, Ian flips the script on the media's doom-and-gloom crypto headlines. Click here to find out more.
Were you able to attend this year's Total Wealth Symposium? Or did you catch the live-stream? Tell us what you liked or didn't get a chance to ask. Let us know at boldprofits@banyanhill.com. Or, if you missed anything from the event, click here to find out how you can catch up on every moment.
Regards,
Your Bold Profits Team