Beyond Meat IPO – A Stock Play for the Meatless Burger Boom
---
Story Highlights:
Global market for meatless foods: $4.2 million.
Projected growth: $5.8 billion by 2022.
Investment profit potential: Double your money in a year with this best-bet pick.
---
"So, how's it taste?"
That's all my wife wanted to know about the meatless Beyond Burger I ordered this week at a local restaurant.
Like 40 million other Americans who don't eat meat, my wife hasn't had a burger in years, and veggie substitutes have left her not wanting more.
But with the Beyond Burger, it was love at first bite.
"This is a good burger," she said after giving it a try. "Sure this isn't beef?"
That's when the investor in me did the happy dance.
Here's why: 1 in 12 Americans are vegans or vegetarians — and they are just a sliver of the growing meatless market.
The global meat-substitute market will hit $5.8 billion by 2022 — a 57% rise since 2016 and up from $4.2 million last year, according to Grand View Research.
And the potential payoff for investors — who capitalize on the meatless food trend — is phenomenal.
Today, I'm going to tell you how to feed your fortunes by betting on this mega biotech trend.
Go Where the Beef Isn't for Huge Gains
The Beyond Burger, made by Beyond Meat, is just one example of how biotech companies are capitalizing on the growing meatless trend.
Analysts say Beyond Meat will be valued at $1.2 billion when the company goes public this year. And the company already has some big-name backers:
Microsoft co-founder Bill Gates, actor Leonardo DiCaprio and former McDonald's CEO Don Thompson have already invested in it.
Venture capital firm Kleiner Perkins owns 16% of the company, and Twitter co-founder Ev Williams' Obvious Ventures owns 9%.
Even Tyson Foods — the largest U.S. meat producer — has moved to back Beyond Meat, in addition to developing its own line of lab-grown protein products.
What this tells me is that the meat industry is jumping on the meatless-food trend — just as the tobacco industry embraced vaping as the future of its industry.
And whether you like your burgers traditional or "Beyond," the financial gains could be delicious…
How to Profit From the Meatless Mega Trend
Beyond Meat's products are made from non-genetically modified plant-based proteins and oils. You can find them in grocery stores (Kroger, Publix, Whole Foods) and on restaurant menus (BurgerFi, TGI Friday's, among others).
In 2018, the company's revenue more than doubled for the second year in a row.
USA Today, BuzzFeed and other media outlets rated Beyond Burger among the best of meatless alternatives last year in taste, nutrition and appearance.
Overall, the meat-substitute industry's revenue exceeded $3.1 billion last year and is expected to reach $5.2 billion next year.
Right now the Bold Profits team is recommending to take advantage of this year's hot initial public offering (IPO) market. While deciding whether to invest in an individual IPO is complex, a safe way to invest in this market is the Renaissance IPO ETF (NYSE: IPO).
This exchange-traded fund (ETF) is a portfolio of companies that have recently completed an IPO and are listed on a U.S. exchange.
It holds assets of more than $30 million, and is up more than 30% year to date. If that trend continues through the end of 2019, you could double your money or better.
That's the kind of investment you can truly savor!
One last thing before I go…
Is there an area of biotech you'd like to see explored here? If so, I'd love to hear from you. You can email me at boldprofits@banyanhill.com.
Until next week…
To your health and wealth,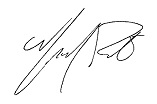 Nick Tate
Senior Editorial Manager, Banyan Hill Publishing