Asset Protection: Surviving the Worst-Case Scenario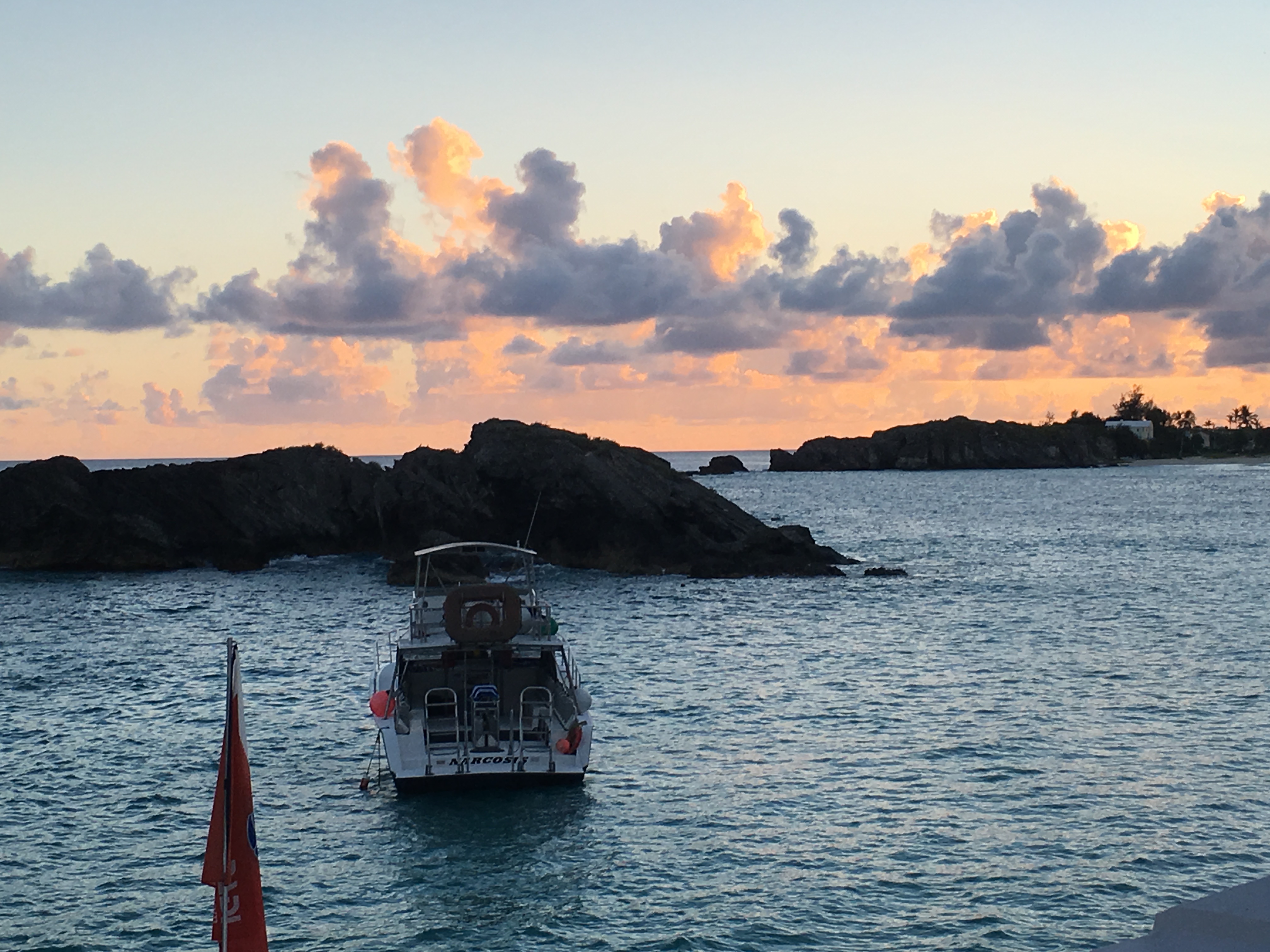 As we flew out, I was struck by the deepness of the blue.
Since joining The Sovereign Society three years ago, I've been lucky enough to travel to Panama, The Bahamas, Uruguay and now Bermuda. And in all those travels, I can't remember ever seeing a blue quite like this as we approached the tiny string of islands wrapped in a circle and placed in the middle of nowhere.
The deep blue was interrupted only by a wondrous turquoise that revealed two separate coral reefs guarding the islands.
Standing in Bermuda, looking out across the stepped white roofs, rolling green hills and the vast deep-blue ocean stretching out to the horizon, you can let the peace and quiet sink into you. The constant barrage of news regarding the upcoming presidential election, the state of the American economy and the fragmenting global economies slips away.
And for the first time in what feels like too long, comes a chance to gain some much-needed perspective and critical information…
Today marks the first day of the Total Wealth Symposium in Bermuda. Speakers and attendees have been arriving in a steady stream since yesterday, and there's excitement in the air. Even in Bermuda, hundreds of miles from the American coast where you encounter travelers from all over the globe, all eyes are turned anxiously toward America. There's a sense that the world is standing on the edge of a precipice.
Will the presidential election bring in dramatic changes that could bring sweeping and potentially painful changes around the world?
Will the Federal Reserve shove the American economy and many foreign economies off a cliff when it once again raises interest rates?
Is the U.S. dollar going to collapse? Or will it rally so high that it triggers a series of currency collapses?
What new steps will the government take to hinder our right to privacy and liberty, all in the name of protection?
These questions don't have easy answers. That's why we've pulled in more than two dozen experts in asset protection, offshore living, quiet wealth, privacy and much more to talk to attendees of the Total Wealth Symposium. These speakers and experts will provide solutions to all the questions above for if/when we are hit.
Asset Protection 101
Ted Bauman was one of the first speakers to take the stage today, addressing some of the key basics of asset protection, such as the fact that it's about preservation, the time frame is long term and diversification is important.
But asset protection is not a solution that fits all assets or all potential attacks. Ted explained that it's important to first identify what assets you're looking to protect — whether it's current assets, future income, privacy, reputation, freedom and/or self-respect.
The next step is to identify in what form the potential attacks might manifest, such as: lawsuits, divorce, fraud, bad market timing, government, financial collapse or maybe the unexpected.
Asset protection has the common goal of minimizing the risk of attack and minimizing the potential loss in the event of attack. By seeking proper counsel that can address the best ways to protect your assets from particular attacks and events, you can sleep better at night knowing that your wealth is safe.
If you would like to watch Ted's entire talk about asset protection, including his discussion of tools, the benefits of using asset protection onshore and the benefits of offshore asset-protection opportunities, click here to order the Total Wealth Symposium video kit to see all the presentations and the PowerPoint presentations.
Clinton vs. Trump
Dan Mitchell, a senior fellow of the Cato Institute, took a closer look at the impact of the election of Hillary Clinton or Donald Trump on the future of international financial centers … and he revealed that the outlook isn't good regardless of the winner.
The country still faces key issues that could be impacted by Clinton or Trump being elected, such as whether the U.S. will remain a tax haven for non-Americans storing their wealth in the U.S. and whether other nations will shift to worldwide taxation similar to America's tax system.
In addition, we are facing dangers from demographic changes as well as fiscal time bombs across Europe.
You can catch all of Dan Mitchell's talk here.
Don't Miss a Minute
After a brief coffee break, I'm about to head back into the conference for more presentations. As you may have guessed, we can't cover quite everything, and you don't want to miss the critical information these presenters are providing. Later today, we'll hear from EverBank's Chris Gaffney on opportunities in this age of central bank intervention and Mark Nestmann, president of The Nestmann Group, on real-life asset-protection stories.
Tomorrow we will hear from our own Jeff Opdyke as he provides solutions for the coming market collapse. Erika Nolan, CEO of 1291 Group of Americas, gives her presentation titled "The Last Investment Strategy You Will Ever Need."
That's why we've developed the Total Wealth Symposium video kit.
We're deploying our video team here in Bermuda to record the Total Wealth Symposium in its entirety, in full HD, with all the audiovisual resources we can muster.
That means every expert briefing. Each PowerPoint presentation. All of the panel discussions.
And we're taking preorders on the kit right now.
It's like you were right here with us in Bermuda, hearing everything exactly as it was said — without leaving home, and at a fraction of the cost, too.
You even have an advantage over the rest of us here in person. I can't ask for a replay if I miss an important point during a presentation. I can't ask everyone to stop if I want to get a cup of coffee.
But with the video kit, you can do just that — stop, pause, rewind and fast-forward each of the presentations. You can rewatch them again and again, as many times as you need, in order to take all the notes, and absorb every last facet of knowledge from our experts' insights.
So keep the video kit in mind in the next few days, and make sure to look for our recap of tomorrow's first round of briefings.
Regards,


Jocelynn Smith
Sr. Managing Editor, Sovereign Investor Daily