What We Know About 2016
In the January issue of Strategic Investment (which you should receive in the next day or two), James Dale Davidson outlines some of his predictions.
Here's what we know for sure:
The Fed is raising rates even though its own indicators say it shouldn't. Core inflation rates aren't yet above 2%, and wages aren't going higher even though unemployment is supposedly around 5%. By raising rates now, the Fed is making a gamble that the economy should improve enough in 2016 to support higher interest.
The emerging markets have another bad year ahead. Although we've seen stocks in emerging markets fall for some time now, the reality is this correction has further to go. Remember, emerging markets are tied very closely to commodities. As long as resources remain in a rout, we can't seriously expect emerging markets to improve. In Brazil alone, inflation is above 10% — meanwhile, the economy is shrinking, and the government continues to raise taxes to try and blunt the budget deficit. We may see a bottom in 2016, but that implies we have further down the rabbit hole to go.
China is in a slow-motion implosion. GDP in China used to grow at a clip of more than 10% per year. Today, it's growing at less than 7%. According to the Los Angeles Times: "The country witnessed huge stock market volatility in 2015; a devaluation of its currency, the renminbi; falling imports and exports; and rising concern about nonperforming loans." Chinese officials expect property prices to fall as much as 10% next year. This has major implications for China — and for the world. Remember, China was the engine that drove the world economy right after the financial crisis of 2007 to 2009. If China continues to falter, there is no doubt that the global economy will suffer as a result. For as long as China slows, commodities, American exporters and emerging markets will underperform.
If we enter an official recession next year, it would be one most of the world didn't expect. The Organization for Economic Development expects global GDP to grow by 3.3% next year. Most central banks expect similar results. What that means is this: Recession is not priced into current stock prices. Should we see a recession, stock prices could easily fall by 20% to 30%.
2016 will be a stock picker's market. By that, I mean the number of divergences in the market are increasing. You can't simply throw a dart at any stock and watch it appreciate. Now, you have to be picky about what sectors you choose to invest in. Commodities will only become attractive once a bottom is in. The same goes for emerging markets. To the extent that I would invest in something like junk debt, it would be as a short or put option, which allows you to make money as prices decline. But other sectors (like the Internet, consumer staples and health care) should continue to see money pour in.
---
This is the greatest offer we've ever seen. An offer that GUARANTEES you will see the chance at 1,318% total winning gains in 2016 … or you won't pay a dime. Click here for details on why we are so confident you could make 13 times your money next year…
---
All in all, 2016 is going to be tougher than the year before. The fact that we have a presidential election coming up will only add to the uncertainty we already face. In past elections, the market typically moves higher during an election year. But in 2008, we saw the opposite: Stocks dropped 33%.
So who knows what stocks will do this year? All I know is that, while we do see some pockets of strength, the bad news keeps accumulating month by month.
As far as our portfolio is concerned, you can see it here. Our positions continue to do well. Expect some adjustments in the January issue.
That's all for this year.
Thank you again for joining us on this amazing journey. May we have many more profitable years to come!
Take care,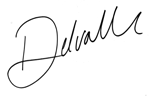 Charles Del Valle
Editor, Strategic Investment