It doesn't matter how much "happy talk" politicians spout…
The reality is the U.S. is subject to a host of international pressures. And as of now, it's taking a toll on our economy.
Consider this from Bloomberg Business:
A global bond-market slump pushed yields on benchmark U.S. mortgage securities to the highest level in more than seven months, signaling potential pressure on the American housing market amid its peak selling season.
Brad Scott, a mortgage-bond trader at Royal Bank of Canada's capital-markets unit, reckons that: "We are being led down by German bunds and European government bonds…"
So it appears that high mortgage rates here have little to do with our domestic economy, and more to do with what's happening overseas.
This will have a direct impact on housing affordability, and may even dampen demand for homes this year. Housing, as I've said on numerous occasions, is an engine of economic growth. If you stall that engine out, the whole economy feels it.
But there might be another reason for higher bond prices: the expectation of the first interest-rate hike in 2015.
Yields on 10-year Treasurys are approaching 52-week highs. And the last time the Fed made a dramatic interest-rate action (by ending quantitative easing), bond rates shot higher, just as quickly as they are now.
Problem is, those yields may not go back down. Credit will get more expensive, and we'll see it drag on consumer spending moving forward.
Over the next few months, you can expect more interest-rate drama to play out. We're currently in the longest stretch of low interest rates we have ever seen in the U.S. When this ends, it's going to cause disruption. And considering the unprecedented nature of what's happened, nobody knows quite what to expect.
From Bloomberg Business:
The ratio of rates volatility to equity volatility is at a post-financial crisis high, according to a note from Torsten Sløk, Deutsche Bank's chief international economist.

The difference between the MOVE Index, which measures swings in U.S. Treasurys based on options prices, and the Chicago Board Options Exchange Volatility Index, a gauge of future turbulence in U.S. equities, reached its highest level since 2008.

In other words, the U.S. government bond market has been pretty jumpy while stocks (as measured by the VIX) have been kind of 'meh.'

This has been the case for much of the year, and Sløk says there are two key reasons that rates volatility has moved up while equity volatility hasn't. For a start, uncertainty over when the Federal Reserve might raise interest rates is having an obvious impact on the Treasury market. Secondly, that impact is becoming more pronounced thanks to a lack of liquidity in the U.S. bond market.

Sløk goes on to argue that equity investors might want to worry a bit more about the Fed and its monetary policy actions.
Over the last few months, James Dale Davidson and I have been preparing for higher interest rates. As interest rates move higher, we look for stocks that can perform well in that kind of environment.
Much of our portfolio is ready for what's to come. But we'll surely make changes in the next few months that better position us for the new reality we will soon be faced with.
In the meantime, you can view the portfolio here.
One of our best performers, Altria (NYSE: MO) has been in a slump since March. I believe there is a fear that the company will not fully take advantage of the e-cig trend that is dominating the marketplace. I think those worries are very premature.
The way I see it, big companies like Altria control the nicotine game. They have already forced through legislation which will hamper current e-cig manufacturers. Some of these come in the form of legislation that doesn't allow anyone under 18 to consume a nicotine product (which makes sense).
But I believe the company will make a bigger deal about safe packaging. Right now, e-cig liquid can be squeezed out of a bottle. Problem is, if that bottle leaks, a person can absorb way too much nicotine through their skin, and even end up in the hospital. If Altria and other tobacco companies can change the way e-cigs are packaged, then they stand to make a lot of money, since smaller companies won't be able to keep up.
Honestly, I feel mixed about what Altria is doing. On the one hand, I hate when big companies push through legislation. On the other, I think some of these rules are needed.
Bottom line is, we have huge gains on Altria, and the company has made it through far worse situations (like the lawsuits of the '90s). So for now, we're going to place a hold on the company. As soon as this slump is over, we'll reissue a buy recommendation.
That's all for this week.
Take care,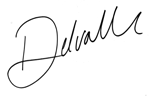 Charles Del Valle
Editor, Strategic Investment