Emerging Troubles
Emerging markets had a good thing going for a few years there.
After entering the World Trade Organization, Chinese demand added fuel to nearly every single economy in the world, especially the emerging markets.
Deal after deal was made. And the books of emerging economies like Russia and Brazil began to improve. As these economies got used to the newfound money, they found new ways to spend it.
And that's where the problem begins.
The problem with most emerging markets is that their economies are structured to receive big booms, followed by big busts.
Here we had a big boom. And emerging markets should have started paying off their debt and setting money aside for the eventual bust. Except that never happened.
From Bloomberg Business:
Private-sector borrowing as a proportion of gross domestic product will reach 77 percent by the end of this year in seven large developing nations, Fitch Ratings said in a report Wednesday. Such liabilities have exceeded government debt levels, exposing their economies and financial systems to "downside risks," London-based analysts Ed Parker and James McCormack said.

The countries — Brazil, Russia, India, Indonesia, South Africa, Turkey and Mexico — are seeing an increase in their private-debt burden in 2015 because of currency depreciation, according to the report. That may weigh on their governments' credit ratings through weaker GDP growth, worsening budget deficits, pressure on foreign-currency reserves or further exchange-rate fluctuations, Fitch said.

"Private-sector debt has often migrated to sovereign balance sheets in past financial crises," the analysts wrote. "A stress situation could feed through to pressure on sovereign creditworthiness."
That's not good. Especially since the Chinese economic slowdown is in essence retarding growth across the world, especially in the emerging markets.
These countries are about to go through bad times, not for weeks or months or even just one year. They are going to feel a nasty slowdown that percolates for years.
Making matters worse is the fact that a lot of investors poured money into emerging markets shortly after the Fed dropped rates to nearly 0%.
Already, we're starting to see money rush out of the emerging markets. From The Wall Street Journal:
The Institute for International Finance, a group representing more than 500 of the world's biggest banks, hedge funds, insurers and other financial firms, said the projected net outflows of $541 billion in 2015 would mark the first year in nearly three decades that more money has left emerging markets than has entered them.

The flow signals years of trouble ahead for East Asian economies and countries such as Brazil and Turkey, the group said. "The factors holding back capital flows to emerging markets will be persistent," said Charles Collyns, the IIF's chief economist. "This implies a protracted drought rather than quick relief."

China's faster-than-expected deceleration is sending shock waves through the global economy, feeding plummeting commodity prices and slowdowns in other major emerging-market economies. Growth prospects in many emerging markets are falling off a cliff as China jitters are combined with rising borrowing costs, dollar strengthening and a large buildup in corporate debt over the last five years as central banks injected more than $8 trillion into the global economy. Brazil and Russia are already in recession. And the International Monetary Fund has warned that many countries should expect a round of corporate defaults that could hit firms vital to their economies, bleed their banking sectors and exacerbate their economic downturns.
This weakness in emerging markets is a big reason why we've cut most of our investments there. We won't look to get back into them until we see some kind of bottom forming.
The first thing necessary? Data need to stop getting worse. That just hasn't happened yet.
So look for future investments that allow us to capitalize on what we see as a long-term weakness in these economies.
Speaking of investments, you can see our portfolio here.
We have no major changes this week. But as soon as something comes up, you'll be the first to know.
Have a great week!
Take care,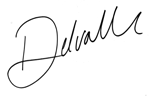 Charles Del Valle
Editor, Strategic Investment