Amber's Macro Monday: Explore Captivating Charts of Economic News
Hello Bold Profits Nation!
I am so excited to announce a new monthly video series we're launching today. I'm calling it Amber's Macro Monday.
Every month, I will cover the most captivating charts of economic news that crossed my radar.
The idea for this series stems from conversations I had with Bold Profits subscribers at Banyan Hill's annual Total Wealth Symposium earlier this month.
One subscriber, Ms. Evelyne, was my motivator for this video series. She told me she really likes the charts I present in our Monday Market Talks and wished I could spend a little more time on them.
So, that's just what Amber's Macro Monday is all about.
And, Ms. Evelyne, I'm dedicating this first video to you!
Check out today's premiere video to get a look at what I like to call "The Fabulous 5" — the most fascinating charts I've seen this month.
I'll also reveal why I think they point out key economic trends and investment opportunities.
Until next time,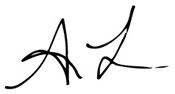 Amber Lancaster
Director of Investment Research, Banyan Hill Publishing