Amazon's 5G-Powered Drone Takeover: The Stocks to Buy Now
---
Story Highlights:
Amazon is working hard to build fully electric drones to deliver packages to customers in less than 30 minutes.
Four major industries will be transformed by 5G-powered drone technology as it rockets up to a $43 billion industry.
Before you know it, we'll see drones swarming the skies with deliveries. Here's the best way to buy into the drone revolution today.
---
The mailman is getting a high-tech makeover.
I can see the disruption with my own eyes.
While driving home, I suddenly found myself surrounded by brand-new, gray Amazon delivery vans on all four sides of my car.
I counted nine total, all breaking formation to speed off to their delivery destinations.
But as striking as this Amazon caravan was, I realized it's just the beginning of Amazon's delivery takeover…
And its newest venture is about to take off.
Literally.
With drones.
And this "future of deliveries" initiative will completely transform four markets in particular. I'll tell you what they are and what this means for you as an early investor in this disruption.
Say Goodbye to Old-World Delivery — Amazon Scoops the Market With Last-Mile Delivery Strategy­
In June 2018, Amazon announced this new delivery van initiative.
The purpose is to provide seamless last-mile order deliveries to customers' homes.
This creates an ecosystem of independently contracted small-package-delivery businesses.
These businesses are owned by entrepreneurs known as Amazon Delivery Service Partners.
Amazon permits these partners to lease up to 40 Amazon vans and employ up to 100 people.
Amazon said these entrepreneurs can get started for as low as $10,000 and earn up to $300,000 in profit per year.
And it appears the last-mile delivery strategy is working.
According to a recent report from Business Insider, Rakuten Intelligence is proclaiming that "Amazon is now its own largest package handler."
It's estimated that Amazon ships nearly 48% of its own packages, while the U.S. Postal Service ships 33%, UPS ships 17% and FedEx ships 2%.
Now, it's about to take delivery services a giant step farther.
It's now pioneering autonomous drone technology with its Amazon Prime Air drone design.
Jeff Wilke, CEO of Amazon Worldwide Consumer, recently debuted the company's drone technology initiative at re:MARS — an annual global machine learning, automation, robotics and space event hosted by Amazon.
Amazon is working hard to build "fully electric drones that can fly up to 15 miles and deliver packages under five pounds to customers in less than 30 minutes."
Here's What You Can Expect With 5G-Powered Drones
Right now, per Bloomberg, artificial intelligence-enabled delivery drones are deep in their testing stages.
They are being tested for warehousing and delivery robotics.
The company anticipates that within months, its drones will be delivering packages to customers.
Amazon's newest drone design is a hybrid.
The company says the drone design "includes advances in efficiency, stability and, most importantly, in safety. It can do vertical takeoffs and landings – like a helicopter. And it's efficient and aerodynamic – like an airplane. It also easily transitions between these two modes – from vertical-mode to airplane mode, and back to vertical mode."
Amazon's drone innovation, testing and eventual implementation is just the beginning.
As the fifth-generation cellular network, or 5G, becomes more readily accessible, drones will begin to be part of our last-mile-delivery economy.
According to Ericsson's latest Consumer & IndustryLab insight report, the advantages of 5G include enhanced speed, lower latency, bigger capacity and better flexibility.
With the help of 5G technology, drones are set to revolutionize multiple industries, not just e-commerce.
Drones, once fully integrated, will transform:
In all, per Research and Markets, the global drone market is expected to grow 207% from $14 billion in 2018 to $43 billion in 2024, a compound annual growth rate of almost 21%
Buy Into the Drone Revolution Today
The potential growth for the drone revolution is enormous.
To participate in this mega trend today before it soars higher, I recommend buying into the ETFMG Drone Economy Strategy ETF (NYSE: IFLY).
IFLY is an exchange-traded fund (ETF) that seeks to track the performance of the Reality Shares Drone Index.
This ETF invests in companies across the globe in the drone technology industry.
If Amazon's drone technology pioneering plans work, instead of Prime delivery trucks on the road, we'll see drones swarming in the sky.
Until next time,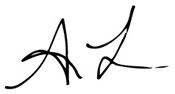 Amber Lancaster
Director of Investment Research, Banyan Hill Publishing
Editor's Note: The drone economy is just the beginning. This tech is going to change the world. A little-known Midwestern company has uncovered the key that will unlock the most earth-shaking technology since the internet … set to rocket into a $15.7 trillion industry. Click to find out how you can profit now … before the industry explodes.