Amazon Is Going to Wipe Out the Supermarkets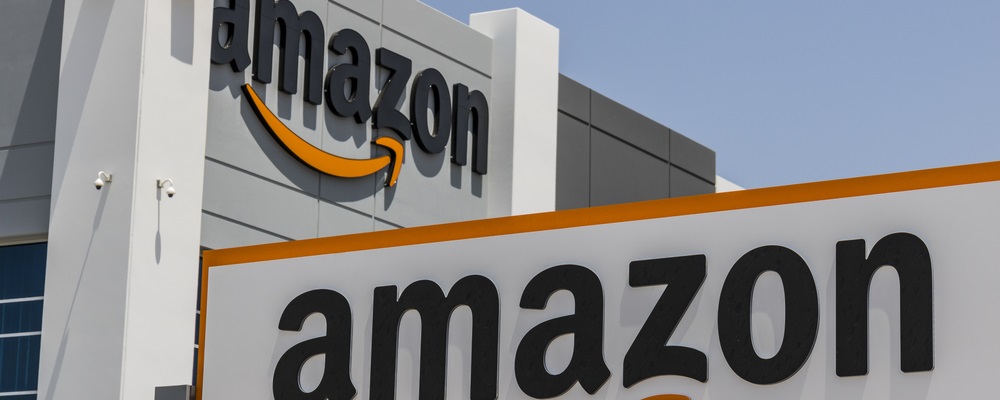 "Amazon is going bankrupt."
That's what the headlines said.
It was March 2001. The stock market was crashing.
Amazon.com Inc. (Nasdaq: AMZN) stock was cratering. In just a few weeks' time, it went from $22 to $8. That's a loss of 63%.
Then, on October 1, 2001, it bottomed out at $5.51.
Everyone was sure the company would go bankrupt.
Amazon denied the rumor, but nobody cared.
The financial media brought out the doom-and-gloomers. I remember they actually told people to sell Amazon.
"Get what you can and run for the hills. Prepare for another Great Depression," they advised.
And yet they were completely, utterly wrong.
See, what you should have done is something else entirely…
They Were Wrong About Amazon Before, and They're Wrong Again
If you had ignored the media hype and bought Amazon back in 2001 at $5.51, you'd be up 15,917% today.
Every $100 invested would be worth about $1.6 million.
Even if you'd bought Amazon at the top of its bubble high, on December 9, 1999, it still would have been a great investment. Since that time, Amazon stock has handed investors a 992% return.
Compare that to the S&P 500, which has only returned 75%. That's 12 times the performance of the S&P 500. Incredible.
Now, you may wonder why I bring this up today.
You see, I'm hearing rumors about Amazon again. Moody's, the rating agency, says Amazon "may actually be the weakest major retailer."
My colleague Joe Hargett says Amazon might have big problems soon.
Others say Wal-Mart is now ready to crush Amazon. Some claim that Amazon is going to lose its shirt on Whole Foods. As you know, Amazon bought Whole Foods Market recently for $13.7 billion.
Personally, I believe the opposite. I believe that Amazon is about to upend the supermarket industry.
The Path to Domination
Amazon's first act was to address Whole Foods' biggest weakness — high prices — head-on.
It cut prices by as much as 43% on its first day of owning Whole Foods. Amazon generated hundreds of millions of dollars of free publicity by doing this.
"Price was the largest barrier to Whole Foods' customers," according to Mark Baum. Baum is a senior vice president at the Food Marketing Institute, a trade group. "Amazon has demonstrated that it is willing to invest to dominate the categories that it decides to compete in."
And it worked. CNBC reported yesterday that foot traffic at Whole Foods is up by 25%.
That's why I believe Amazon is going to dominate the food industry. And when it does, supermarket companies like Kroger will get crushed.
Even companies like Costco and Wal-Mart might be roadkill in Amazon's wake. That's because Whole Foods' products are selling like gangbusters on Amazon's platform.
According to One Click Retail, an e-commerce research firm, Amazon saw $500,000 worth of sales from Whole Foods items in Week 1.
That's just in Week 1, with no real backing or support from Amazon. Imagine what will happen once Amazon integrates its Prime membership platform with Whole Foods.
Or when it implements its Amazon Go store concept of cashless, cashierless shopping using sensors and cameras into Whole Foods.
The Old Ways Are Doomed
Bottom line: No supermarket company is prepared for Amazon's entry into the supermarket industry.
No wonder supermarket stocks like The Kroger Co. (NYSE: KR) and SuperValu Inc. (NYSE: SVU) are down 36% each this year. Even heavyweight Wal-Mart Stores Inc. (NYSE: WMT) dropped 5% on the day the Whole Foods deal was announced.
For me, there are two things you need to understand from this deal.
First, you can't trust the financial media or rating agencies, or even Wall Street. That's because they don't have your interests at heart. They have their own priorities. And huge conflicts of interest.
Second, look to the future when you invest. Stocks like Kroger and SuperValu that are based on the old ways will tempt you. They are going to look cheap. And they'll keep looking cheap.
But don't be lured into them.
I believe these companies are death traps for your money. They are doomed. Amazon and innovative companies like it are going to crush them until they are gone.
Regards,


Paul Mampilly
Editor, Profits Unlimited