3D-Printing Stocks to Invest In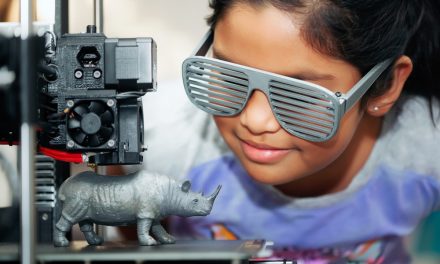 An incredible new technology called 3D printing has revolutionized the automobile and aviation industries, creating parts for cars and planes.
But that's just the beginning.
It's now being used to make medical devices, dental parts and even baked goods like pizza.
You read that right: pizza.
That's why I've been saying since 3D printing emerged six years ago that it was the wave of the future for manufacturers.
But today, I'm here to tell you the future is NOW.
And the latest projections show 3D printing will soar 400% over the next two years to become a $21 billion industry. That's up from $4.4 billion just six years ago.
This is great news for consumers, manufacturers … and savvy investors who get in on the trend now before Wall Street catches on.
Check out my video below.
Bold Profits Daily
April 9, 2019
Hi everyone. This is Paul with your Bold Profits Daily.
Today I have an unbelievable opportunity. This is a group of stocks that is exploding in growth. I believe it is the future of manufacturing. It is the future of making things. Every day when I go through my news feed, there is another piece of news of how this technology and this way of doing things is taking over yet another way of making things.
The technology I'm referring to is 3D printing. Just today I was going through my news feed and I was looking at how 3D printers are now becoming a big deal in food. That's right, in food. You can now 3D print food. Pizza, baked goods, other things.
Of course that's on top of all kinds of other things that have been going on now for years and years and years. Look at this chart. Look at the growth in 3D printing, which is almost 400%. That's what it's going to be by 2021.
The crazy thing about it is that if you go and look at the 3D printing stocks, you would never know that this business and this way of doing things and this technology is growing gangbusters. These stocks are trading as if they are in a great depression.
In other words, nobody cares. Here's why there is this big split between what is going on in their businesses and what is going on with their technology and how great it's going….and why their stocks are doing nothing. The reason is, that if you go back about five or six years, 3D printing stocks were all the rage. People couldn't get enough of it. Everybody was all in on 3D printing.
There was just one problem: They really were a new technology and they were a new kind of business. They hadn't figured out all the different things they needed to do to make themselves successful as a business — a business model, how to make money, how to sell their printers, how to sell the various things that go into their printers like filaments and metals.
They had to develop their technology so it would be awesome and useful and where its use could spread from industry to industry. Whether it be in making plane parts, auto parts, dental parts, parts for medical devices, cooking — you name it, 3D printing is the way of the future.
And that future is today. This is why I believe that 3D printing stocks are setting up to explode higher. I believe this is the time to get in. This is why we have stocks to benefit from 3D printing in my Profits Unlimited service, in my True Momentum service and in my Extreme Fortunes service.
I believe this technology is setting up to take over the world, in terms of manufacturing. So, how do you get in? You could subscribe to one of the three services: Profits Unlimited, True Momentum or Extreme Fortunes, where we have laser-focused stocks that can benefit from this huge new trend in 3D printing.
This is the way where you can make huge gains. 1,000% gains, 500% gains, 300% gains. That's to buy into individual stocks.
Now, if you don't want to do that, the way to do that would be to buy into a focused ETF that would give you a small piece of all of the different 3D printing stocks, all of the different 3D printing technologies. It won't be as good as owning the single stocks, however it will give you a perfectly good return.
I have an ETF for you today to recommend. This is the Ark Innovation 3D printing ETF (PRNT). That's my recommendation for you today. Buy into 3D printing stocks, buy into the 3D printing ETF and set yourself up to make a lot of money from what I believe is going to be an incredible moment for 3D printing stocks as they take over the world of manufacturing and as their stocks fly higher.
That's my Bold Profits Daily for you this week. I'll have another one for you next week. Until then, this is Paul saying bye.
Tap Into the 3D-Printing Boom
When 3D printing emerged six years ago, the technology created an initial buzz. But then it fell flat as Wall Street looked the other way.
I never lost faith in 3D printing's potential to take over the world in terms of revolutionizing manufacturing.
It's why we have 3D-printing stocks in my Profits Unlimited, True Momentum and Extreme Fortunes services. And investors who bought into them have realized gains of hundreds of percent.
Today, in my video alert I'm recommending a simple exchange-traded fund (ETF) you can buy to take advantage of the 3D-printing trend.
Regards,
Paul Mampilly
Editor, Profits Unlimited