3 Top Performing Stocks of 2019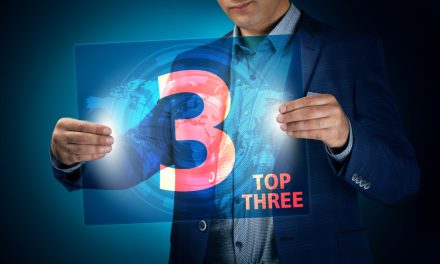 What a difference a quarter makes.
The first three months of 2019 have been incredibly upbeat for Bold Profits investors. It's almost hard to remember the gloomy forecasts of the last quarter of 2018, when some biz-news talking heads were spouting the "R" word — as in, recession.
So go ahead: Exhale. The big scare is over.
And while you're at it: Pat yourself on the back for hanging in there.
The big picture is that the Bold Profits stocks we recommended holding or buying into throughout the brief market turbulence have not only fared well, but are surging.
By all economic indicators, the best of 2019 is yet to come. The jobless rate is down, consumer confidence is up, a white-hot housing market is taking shape and the tech mega trends at the heart of our investment plays are poised to rocket up.
These factors have pumped up the fortunes of Bold Profits investors, as our team of analysts anticipated these developments — steering you to them in our free Bold Profits Daily features and paid services, too.
So, for this special edition of Bold Profits Daily, we're taking a look beyond this past week's highlights to spotlight our three best picks of the first quarter of 2019.
First Quarter 2019 in Review
No. 1: Renaissance IPO ETF (NYSE: IPO). Up 22.64% since our January 10 recommendation.
Getting in with a private company that goes public can net you a huge boom. But knowing which companies will do so — and when — can be a challenge.
The Renaissance IPO exchange-traded fund (ETF) gives investors a great way to tap into newly public companies prior to their inclusion in core U.S. equity portfolios.
Designed by leading IPO research firm Renaissance Capital, the Renaissance IPO ETF is clobbering the competition — outperforming the rival First Trust US Equity Opportunities ETF (NYSE: FPX) by a substantial margin this year — and is Bold Profits' leading superstar for the year to date.
No. 2: VanEck Vectors Semiconductor ETF (NYSE: SMH). Up 20.73% since our January 15 recommendation.
We recommend a lot of semiconductor companies across our model portfolios. Semiconductors are at the heart of a number of our mega trends including the Internet of Things, artificial intelligence (AI), robotics, blockchain and more.
And with the recent thaw in the chilly trade negotiations between the U.S. and China, the industry is now enjoying its best quarter in more than two years.
Bold Profits' second-leading pick of the quarter, the SMH ETF, has been cresting that wave.
The fund invests in the largest and most liquid companies in the semiconductor sector, which produces chips used in a huge variety of goods and services — from robotics to AI to gaming systems.
With 5G — the next generation in wireless networks — poised to take off, so are the leaders of the semiconductor sector.
No. 3: Ark Innovation ETF (NYSE: ARKK). Up 16.54% since our January 23 recommendation.
Robotics, AI and precision medicine are three of the hottest segments of the new technology-based economy.
They're also the principal focus of the Ark Innovation ETF, Bold Profits' third-leading pick of the year.
The fund invests in companies that are challenging old world industries through the disruptive innovations fueling a new industrial-tech revolution.
The ARKK ETF has had a banner year, clobbering the S&P 500 Index. Its best performers in 2019 include NanoString Technologies, Netflix and Square.
So there you have it: a closer look at the top three Bold Profits superstar picks for the year.
Our team of analysts and experts will continue to watch the innovative companies at the heart of our Bold Profits investment recommendations.
Stay tuned.
Until next week,
Your Bold Profits Team