271% Gain in 2 Weeks From Biotech Rebound
---
Story Highlights:
Biotech rebound posts 271% gain, spotlighting new Bold Profits service's big returns.
The Wall Street insider trick to beat market manipulators at their own game.
We've just released our full strategy proven to make consistent double-digit gains in mere days.
---
Most pharma "big boys" focus on the Big Four of cancer, heart disease, diabetes and Alzheimer's.
But some biotechs are working to corner another market you may not have heard of. One with unprecedented investment potential.
It's the so-called orphan drugs market — focusing on lifesaving therapies for rarer conditions that Big Pharma won't touch.
Incyte Corp. caught my attention when it received Food and Drug Administration approval for a drug that treats "graft versus host disease" (GvHD).
This rare, often fatal condition strikes 5,000 bone-marrow transplant patients a year. It occurs when the immune system overreacts to a transplant and rejects the new cells.
Incyte's new drug, ruxolitinib, sold under the brand name Jakafi, is a real lifesaver and a huge boost to the company's bottom line.
So to my mind, this company is providing a much-needed cure to those suffering from GvHD. But doing good in the world doesn't save a company from the greed of those Wall Street insiders who set stock prices…
When a Good Company Meets Bad Company
On May 7, Incyte's stock dropped 2%. Six days later, it fell another 6% as the Dow Jones Industrial Average tanked in response to trade war news.
But within days, the stock came roaring back — climbing 8% between May 13 and May 28.
Wall Street insiders love to use factors that have nothing to do with the health of a company — like news of a trade war — to artificially depress stock prices.
Then these traders swoop in and buy shares at bargain-basement prices, making themselves a fortune when those stocks head back up.
We hate to see Wall Street win at the expense of hardworking, everyday investors. That's why we drive home our "strong hands" motto, and tell you what we see going on behind the scenes.
Paul Mampilly's time on Wall Street gives him unique insight. What you may not know is that Paul, Ian Dyer and Amber Lancaster have been quietly testing a rebound strategy. And the results have been incredible.
Tap the Strategy That Netted Incyte Investors a 271% Gain
Paul's new strategy homes in on these market manipulations.
It spots when Wall Street insiders create turmoil in the markets by artificially depressing stocks. Then it tells him when to invest at precisely the right time to grab big, fast gains when the stocks rebound.
This month offered a textbook example of how it's done.
With all the news about the ongoing U.S. trade negotiations with China, the Dow shed 1.8% on May 7 and 2.4% on May 13. That volatility continued this week with market swings of hundreds of points.
Market manipulators seized on the news, fueling investors' fears and driving big stock declines for many companies.
But these are temporary drops that have to do with external events. They won't last for companies that have a sound business plan and strong financials.
These "glitches," as Paul calls them, are a great time to grab quick gains.
Like my Incyte example…
Using Paul's new method, you could have grabbed a 271% gain in less than two weeks playing Incyte's rebound this month.
It can be nerve-wracking to stay in, or buy in, when market dips are dominating the news. But the payoff can be huge.
Click here for every detail of how Paul's new rebound strategy works.
Until next week…
To your health and wealth.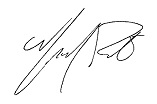 Nick Tate
Senior Editorial Manager, Banyan Hill Publishing