2 Ways to Invest in the Genetics Revolution
For my family, the news of Alex Trebek's pancreatic cancer diagnosis was like hearing a favorite uncle has the Big C.
The Jeopardy host has been a fixture in our living room for nearly 35 years. He challenges our knowledge and entertains us with his witticisms.
His news hit particularly hard because pancreatic cancer is such a stealthy killer. There is no cure. Nine in 10 of the 57,000 Americans diagnosed annually die within five years, according to the American Cancer Society.
But this is a story of hope. Big hope.
Trebek's reveal comes at a time when remarkable strides are being made in the war on cancer.
A silver-bullet cancer cure is still elusive. But lab-coated armies of researchers are making incredible progress on the next best thing: gene therapies that kill tumors.
Small biotech startups and pharmaceutical giants alike are running thousands of clinical trials of genetic therapies the Food and Drug Administration (FDA) has greenlit. Unlike standard chemo, radiation and surgery, they enlist the body's natural defenses to fight cancer.
For investors, the companies leading this game-changing health trend offer great opportunities to boost your private wealth AND public health.
Tapping Into Medicine's New (Profitable) Frontier
The genetics revolution is part of a new wave in health care called "precision medicine." The idea is to customize treatments based on a patient's genetics, as opposed to standard one-size-fits-all therapies.
And the early clinical results are promising. A couple recent examples:
In 2017, the FDA approved the first cancer drug purely on the basis of genetics. That blockbuster drug, Merck & Co.'s Keytruda, erased former President Jimmy Carter's brain cancer in 2015. Now it is being used for other types of cancer, and sales of the drug and others like it are projected to hit $30 billion by 2022.
Several companies are testing meds that work in combination with chemo and drugs like Keytruda to boost their power. Rexahn Pharmaceuticals recently reported promising early results using chemo and its experimental drug RX-3117 to treat 24 pancreatic cancer patients.
Earlier this year, GlaxoSmithKline teamed up with 23andMe to develop new lines of gene-based drugs. 23andMe has the DNA of 5 million people, giving GlaxoSmithKline a treasure trove of genetic material for new clinical trials.
Three weeks ago, another major development signaled that genetic therapies are the future of medicine. Roche AG acquired genetics startup Spark Therapeutics, triggering a surge in gene therapy biotech stocks.
These are just a few of the reasons I believe that, in our lifetime, gene therapies will make so much progress that cancer will no longer be a death sentence for people like Trebek.
A century from now, historians will look back on these game-changing genetic advances the same way we now see the rise of antibiotics and the polio vaccine.
And the stakes couldn't be higher: Cancer cases will double by 2050, striking 50% of American men and 1-in-3 women, according to the Centers for Disease Control and Prevention.
Your Daily Double: 2 Ways to Invest in the Genetics Boom
The precision medicine trend, including genetics, is one reason biotech stocks have been white-hot in recent months.
2019 is on track to be a record year for biotech — and that means bigger potential gains from investing in this new wave of precision medicine.
The team here at Bold Profits recognizes the upside of this trend, and we've incorporated many winning biotech plays in our services.
In our Extreme Fortunes service, for instance, the precision medicine trend handed us a 524% gain! This shows the power of anticipating a big biotech buyout.
Another way to get in on the action: Add a biotech exchange-traded fund (ETF) to your portfolio.
The Ark Genomic Revolution Multi-Sector ETF (NYSE: ARKG) is a great bet. The fund holds many gene-based biotech stocks poised for breakout gains.
ARKG's managers project that by 2022, it'll cost less than $100 for people to have their entire genome mapped. By that time 170 million people will have done it.
A second play: the SPDR S&P Biotech ETF (NYSE: XBI), which includes a number of small startups and larger companies that could score big as a result of a positive new clinical trial result or FDA approval of a new drug or treatment.
It's a bit of a cliché, but it is true that health and wealth are closely linked — you really can't enjoy one without the other.
And the biotech revolution will bring us a new era in gene-based therapies that give you the chance to do well financially by also doing good from a health perspective.
Until next week.
To your health and wealth,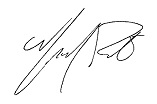 Nick Tate
Senior Managing Editor, Banyan Hill Publishing