2 Telehealth Stocks to Capitalize on Sector Growth
Dr. Pat Basu is reviving the old-fashioned doctor house call. But it's with a high-tech twist that many could never have imagined.
Basu is the new president and CEO of Cancer Treatment Centers of America (CTCA). And he says one of his top priorities is to build on his experience as former chief medical officer of Doctor On Demand — the world's largest telemedicine provider.
The goal: To expand CTCA's elite cancer care to include more telehealth applications, which allow doctors to examine, diagnose and even treat some patients via video link.
"Telehealth is not just something about the future. It's about the present — it's happening now," he says. "CTCA has already been working in the applications of telehealth in [key] areas, and our goal is to take it to greater heights and better uses."
CTCA's recruitment of Basu signals that telemedicine has reached a tipping point. Not long ago, doctors frowned on the idea of "seeing" patients by video — via smartphone, tablet or computer.
Not anymore.
A recent PricewaterhouseCoopers survey found 51% of U.S. physicians have adopted telemedicine technology just to stay competitive. And a new report by Global Market Insights projects telemedicine will be a $130 billion industry by 2025, up from $38.3 billion last year.
This is great news for patients and doctors alike. But telehealth is also a terrific opportunity for savvy investors…
Telemedicine: Where the Doctor Is Always In
When I first met Basu four years ago, telehealth practices were rare and controversial.
The American Medical Association (AMA) took a dim view of it then. Regulators tied teledocs' hands with red tape. And Medicare, Medicaid and most insurers refused to cover it.
But a lot has changed since then.
Last year, some 7 million Americans used telehealth services, up from 350,000 in 2013, by one market-research estimate.
The AMA has come around, reporting in December that 15% of physicians now use it, including 40% of radiologists, 39% of emergency room physicians, 28% of psychiatrists and 24% of cardiologists.
All states and the District of Columbia allow it, as do Medicare and Medicaid.
And most insurers not only cover it, but have their own telehealth services.
The reason: Telemedicine allows doctors to see, examine and treat patients without the hassle of office visits — and for a fraction of the cost. You can dial up a doctor using a smartphone or computer app, usually within an hour.
And most services cost $45 to $50 for a 15-minute video chat — far less than a standard $125 office visit, $300 urgent care checkup or an ER visit that can set you back $1,000 or more.
It's particularly useful for the 50 million Americans who live at least 10 miles away from their closest hospital. It's also great for individuals who have difficulty getting to and from a doctor appointment.
Telehealth can also help ease the pressure of growing doctor shortages.
Research shows 30% of American adults and a whopping 45% of millennials do not have a primary care physician, in part due to lack of access and proximity to a doctor.
Beyond that, Basu also notes patient surveys suggest telehealth gives them better face time with a physician than traditional office visits.
I can vouch for this myself, having used Doctor On Demand for what turned out to be a simple bout of hay fever.
I felt the doctor smiling back at me from my iPhone was really listening — not taking notes or checking medical records.
There are limits, of course.
Telemedicine isn't the perfect Rx for everything. It's best for minor conditions — bacterial infections requiring antibiotics, skin rashes, allergies, cold and flu viruses, fever, headache, a sore throat and other minor conditions.
More serious matters — a cancer diagnosis, cardiology test or neurological exam — require office appointments, imaging tests and a long-term relationship with a doctor.
But Basu suggests the combination of virtual and in-person interaction — what he calls a "high-tech and high-touch" combo — is the way forward for health care.
When it comes to cancer care, for instance, telehealth follow-up appointments — after surgery, radiation, chemo or other therapies — are a great option.
"There are obvious areas where cancer care can benefit," he adds. "We're not only looking to add years to life, but life to years. If you have been in remission for cancer and you need follow-ups, you shouldn't have you drive 100 miles for a checkup. You should be spending that time with your family."
Digital Docs: Your Rx for Health, Wealth
As more health care providers adopt telehealth in the months and years ahead, investors have a number of ways to capitalize on the trend.
And that's why it's become a focus for us at Bold Profits Daily.
One easy way for you to gain exposure right now is through Paul Mampilly's True Momentum service. It includes a telemedicine company whose stock has risen since he added it to the model portfolio last year and is still a great buy.
Another way: Invest in an exchange-traded fund (ETF).
The iShares U.S. Healthcare Providers ETF (NYSE: IHF) is a great way to do just that. The fund holds a portfolio of 47 health care companies, many of which are already using telemedicine — a trend that Paul and Ian Dyer predict is certain to grow.
Global Market Insights projects the industry will more than triple in growth by 2025, in part because more millennials are turning to telehealth.
As Basu explains, telehealth is only one way that technology is changing the face of health care — whether we're talking about the common cold or cancer.
"We are at inflection point in health care, and an exciting time in cancer care where a lot of things are happening in the tech areas we're talking about," he says.
"We're unlocking big [medical] data to find better cures, better diagnostics and better training of doctors and treatment regimens for patients. I absolutely see working with the [CTCA] team to expand and augment the use of telehealth in the areas where it's relevant [for] the myriad of interactions patients have in their journey through cancer."
P.S. Is there an area of biotech you'd like to see explored here? If so, I'd love to hear from you. Email me at boldprofits@banyanhill.com.
Until next week…
To your health and wealth,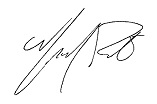 Nick Tate
Senior Managing Editor, Banyan Hill Publishing