2 Genome Sequencing Stocks to Buy Today
---
Story highlights:
The market for full-genome DNA testing will hit 60 million by 2021.
A new $100 DNA test is close to hitting the market.
The milestone will deliver huge gains to investors who buy in now.
---
I've done it. So has my wife, as well as my brother and both my sons. And chances are that you will too, if you haven't already.
I'm talking about genetic testing, something 17 million Americans have done through services like 23andMe and Ancestry.com.
But those figures are about to explode by nearly 10 times.
Here's why: A California genomics company has just announced a game-changing advance in DNA sequencing likely to make genome testing as common and affordable as X-rays.
The company's new technology will bring the cost to decode a full human genome to about $100. To put this in perspective, the first sequencing of the human genome cost roughly $2.7 billion 16 years ago. That fell to $300,000 in 2006 and $1,000 in 2014.
So, a $100 whole-genome sequencing (WGS) test is a remarkable milestone — a kind of genetic Big Bang in the market.
It will lead to new ways to diagnose and treat the chronic diseases that account for 75% of health care costs. At $100, doctors will order such tests for even healthy patients, polls show.
From an investment perspective, that means the market for full-genome DNA testing is about to take off, offering a huge opportunity to investors who get in now.
So what's your best way to capitalize on this mega medical trend? I have two solid options for you today, based on the Bold Profits team's analysis of the market.
Dollars From DNA: 2 Plays That Pay
Market analysts disagree on precisely how huge the genetics market will become in coming years. But nearly all say the early success of outfits like 23andMe and the prospect of a $100 WGS test suggest the market is poised to skyrocket.
One market analysis, published in the scientific journal Genome Biology, projects 60 million people will opt for a WGS test by 2025 — up from about 1 million at the end of last year — with another 100 million undergoing 23andMe-type tests over the next two years.
That's nearly half the total U.S. population!
These broad types of diagnostic testing have the largest share of the genetics market, which also includes prenatal tests, tests to see how a person will respond to certain drugs and targeted tests for specific genetic conditions.
As the gene-testing trend grows, investors have a couple key ways to capitalize now.
One way to gain exposure is through Paul Mampilly's Profits Unlimited service. It includes the California company that is closing in on the $100 WGS test, and others tied to major mega tech trends like the genetics revolution.
Another way: Invest in an exchange-traded fund (ETF).
The Ark Genomic Revolution ETF (NYSE: ARKG) is a great way to do just that. The fund invests in companies tied to the genomics revolution — in health care, information technology, materials, energy and consumer discretionary sectors.
Since its inception in 2014, ARKG's total return is 71%. And year to date it's up more than 39%.
Until next week…
To your health and wealth,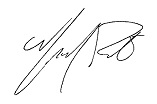 Nick Tate
Senior Editorial Manager, Banyan Hill Publishing